25.11.21
[The] Journey — Jamie Kavanagh
I really love the narrative of regular people doing incredible things in running, and I've been lucky enough to meet plenty of runners here in Melbourne who are doing just that. Seeing others out there doing it serves as a huge motivator for me.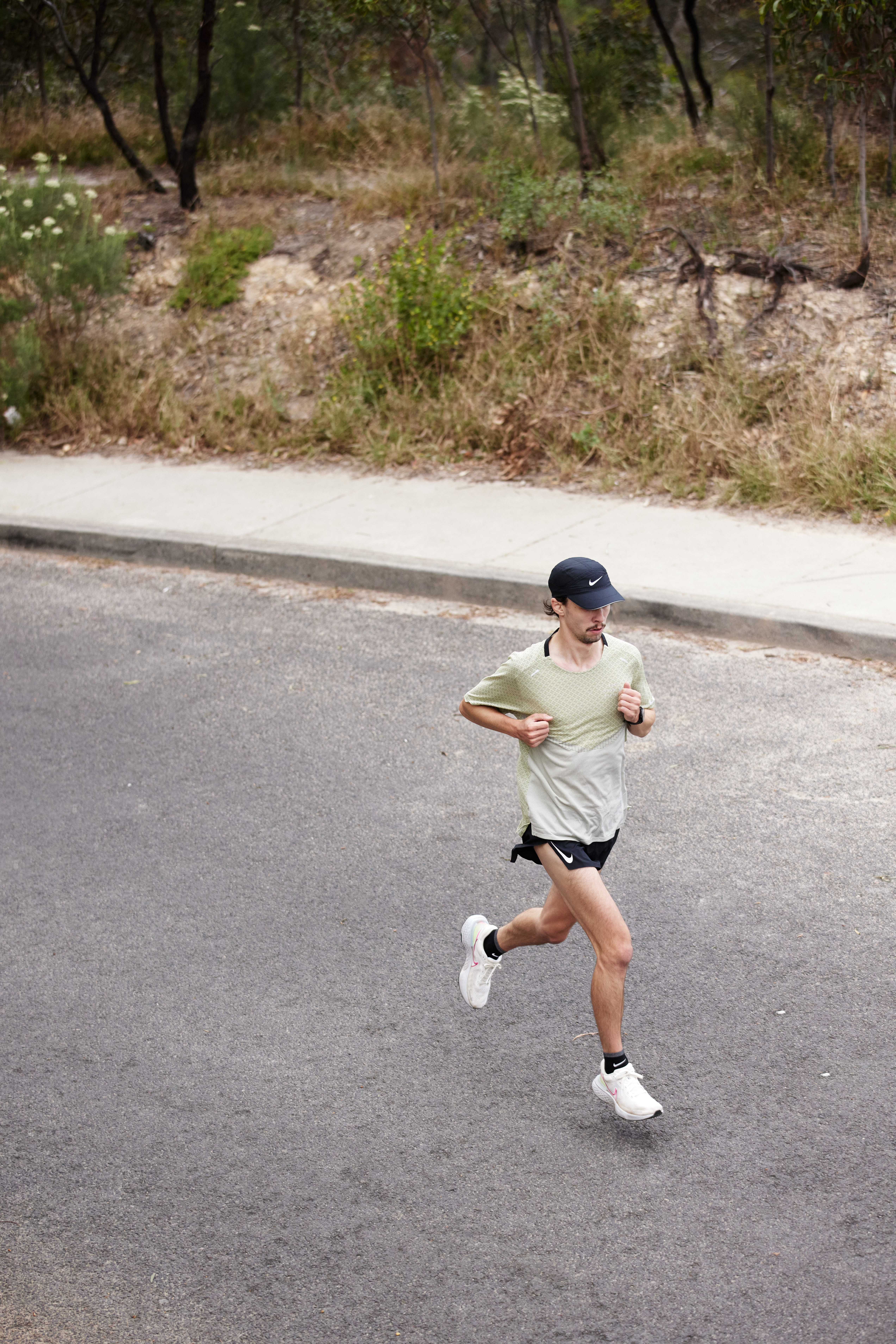 [The] Journey — Beginning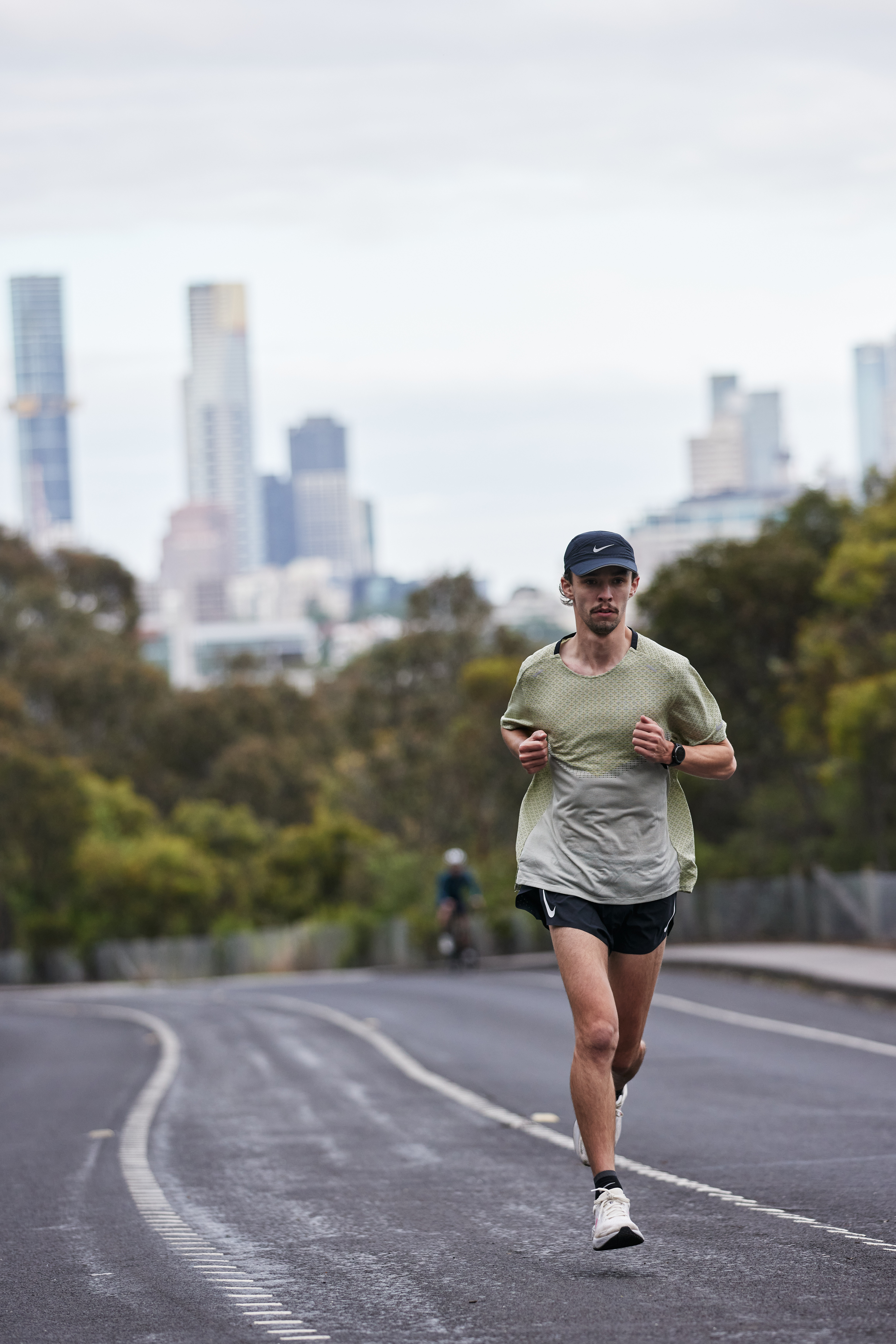 [The] Journey — Beginning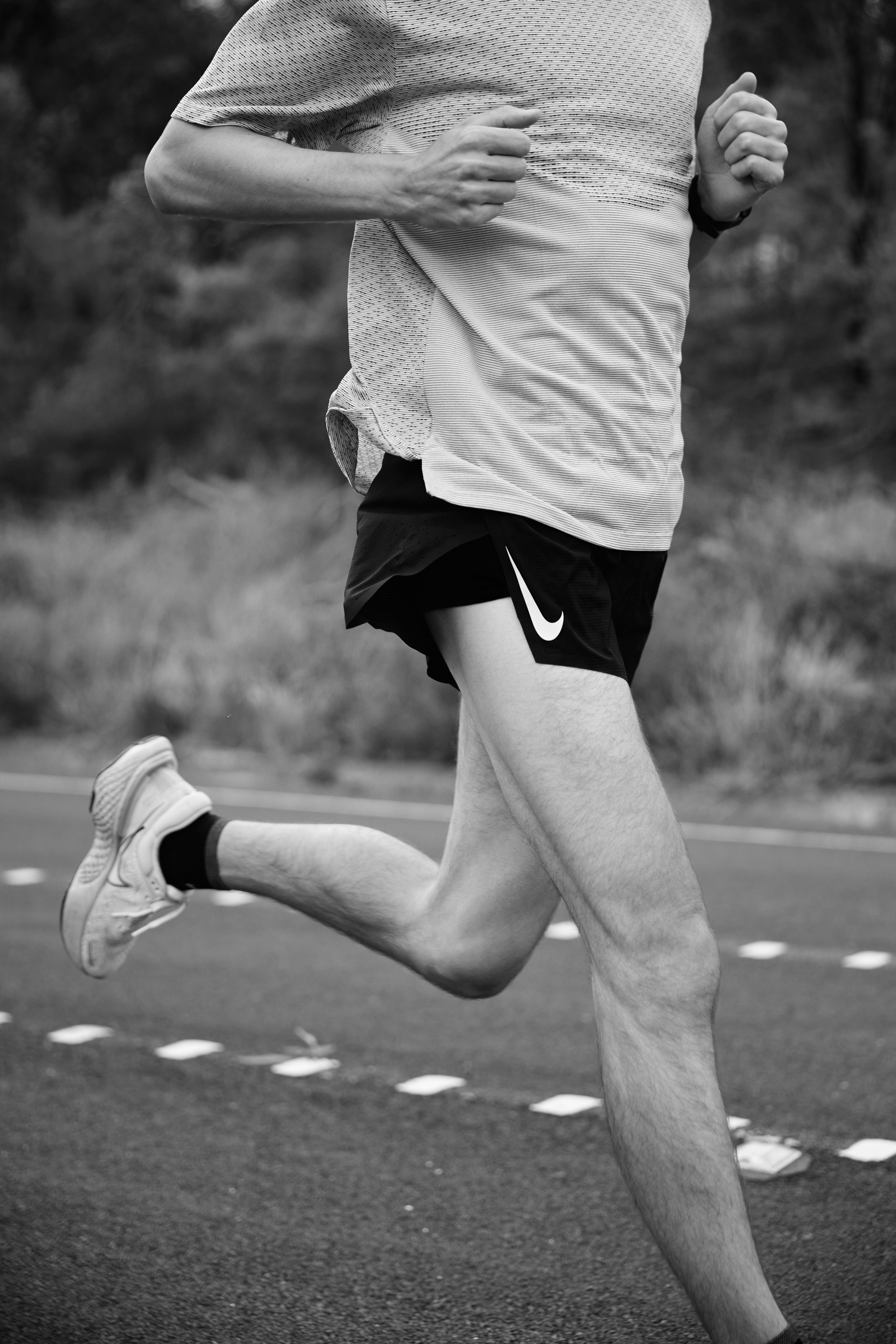 [The] Journey — Beginning
Athlete — Jamie Kavanagh
Distance — 42.195km
Tell us about yourself; who you are, what you do for a living, your hobbies & interests outside of running.
I'm Jamie. I'm originally from Ireland but I've been living Melbourne for the last 2 years. I work in finance as an Investment Accountant. Outside of running I'm a big music head, into clothes, like good food and drink.
 
What event are you training for at the Nike Melbourne Marathon Festival?
Training for the full marathon! After living here for a while I'm excited to finally get to run it.
 
Is this your first time tackling this distance or first time in an official race and do you have a certain time or goal in mind? Remembering that finishing is a goal in itself!
I've run two marathons so far this year – Canberra Marathon back in April and a solo Time Trial around Albert Park a couple of weeks ago on the original Melb Mara date. Goal for Melbourne is a sub 2:50 finish, and maybe getting down closer to 2:45 depending on how I'm feeling on the day. Honestly after this year, I'll be delighted to just be there racing amongst others. A big goal is just to enjoy the experience.
 
Are you planning on training or do you currently run with a group/run crew. If so, what are some of the things you love about running with a group?
I do a lot of my running and training with the mates I've met in the AM:PM Run Crew based in Melbourne. Not long after I arrived here I came across their Instagram page whilst looking for a group to run with and reached out. They were so welcoming from the get go and have shaped a lot of my time in Melbourne. A really great collective of people passionate about running, among many other things, who continue to push the sport forward.
 
I love running with a group because the feeling of everyone flowing together unison, no matter the pace, is incredible. Running is traditionally a solo sport but it doesn't have to be. I've had some of the most thoughtful or inspired conversations with people on our group Sunday long runs that when we finish up I think – wow, how lucky am I to have this.
 
What is your main reason or source of motivation for running at the festival or running in general?
I ran a lot of cross country and track when I was in school but then fell out of love with it as I got older. I started running again a couple of years ago when I was working long hours and feeling a bit burnt out, it was a way to blow off some steam after a long day in the office. That has kind of snowballed to where my running is now. I began meet other runners here who kind of inspired me to delve deeper into the sport. I've experienced firsthand the results from putting hard work and I suppose that's kind of what motivates to keeping coming back to it.
I really love the narrative of regular people doing incredible things in running, and I've been lucky enough to meet plenty of runners here in Melbourne who are doing just that. Seeing others out there doing it serves as a huge motivator for me.
What is your favourite Nike running shoe to clock-up your KMs in and why?
I've run in heaps of different Nike shoes over the years, but currently I'm really enjoying the ZoomX Invincible. The massive chunk of ZoomX foam in the base really helps to recover my legs on my easy days and even some longer runs. I also really love the Next% for fast sessions and racing, so much so that I've recently picked up a second pair. A truly incredible shoe to run in.
Training Update
You're now halfway through your training program. How have you found everything so far? Is there anything that has surprised you for better or worse?
Everything has been relatively smooth so far thankfully. After I time trialled the Mara distance a couple weeks back I pulled up pretty sore, so I was a bit concerned I wouldn't be able to pick the training back up in such a short time frame. After some down time and easing myself back in, I've been able to ramp up the mileage and intensity without too many niggles.
How is your body holding up to the rigours of training for a race? Have you been utilising many recovery modalities to help with the added load?
My body has been holding up ok so far. I've been doing my best to prioritise recovery as much as I can as the training load increases, and I really feel like it's been benefitting me a lot. I try to do plenty of stretching and foam rolling, my partner got me a Theragun for my birthday recently which I've found amazing for working out those tough knots when they build up. The fatigue and tiredness has definitely been getting to me a bit. I do the majority of my training in the AM before work, and those early mornings start to stack up pretty quick. I am already looking forward to the taper so I can replace some of the KMs with a few extra hours sleep!
What has been the most enjoyable part of your journey so far?
I think a lot of runners will relate when I say that there's a definite level of enjoyment in the process. Sure, it's a lot of early mornings and countless hours spent out on the road. But as you get deeper into a training block you find that the long runs tick by quicker, the faster workout reps feel a little smoother, and these subtle differences week to week indicate that the hard work is paying dividends. Not every run is going to feel amazing, there'll be a plenty of tough days, but those great days where everything goes to plan are the ones that shine through and make it all worthwhile.
Have you been training alone or predominately with a group?
It's been a bit of a mix of solo and group training. Thankfully with the recent easing of restrictions in Melbourne I've been able to train with the crew a lot more. Trying to get through some of the bigger, longer workouts by yourself can be pretty tough mentally, so I definitely appreciate getting back to the group sessions again. Still, I do enjoy doing a lot of my inbetween day easy runs by myself - I find it good to just have some alone time to zone out and reflect.
Has your original goal changed as you have progressed through your training journey?
I think the goals remain the same for the most part. I've got through a couple of big workouts and long runs in the last few weeks that have been massive confidence boosters, so fingers crossed all the hard work stands to me. I'm just hoping, as I'm sure everyone is, that we don't have too warm a morning on race day!
As I mentioned previously, a big goal is just to go out and enjoy it. As we're getting closer to the race, there's definitely a buzz growing around Melbourne. I'm amped to just get out there and toe the line with a few familiar faces, regardless of results.
What Nike shoe(s) have you been putting the most KMs in throughout your training journey?
Still putting heaps of mileage into my Invincibles on easy days, they seem to be holding up pretty strong. I've broken out an old pair of the original Next% for some of the longer and faster workouts on the roads and they still feel great, even with a couple hundred KMs in them!