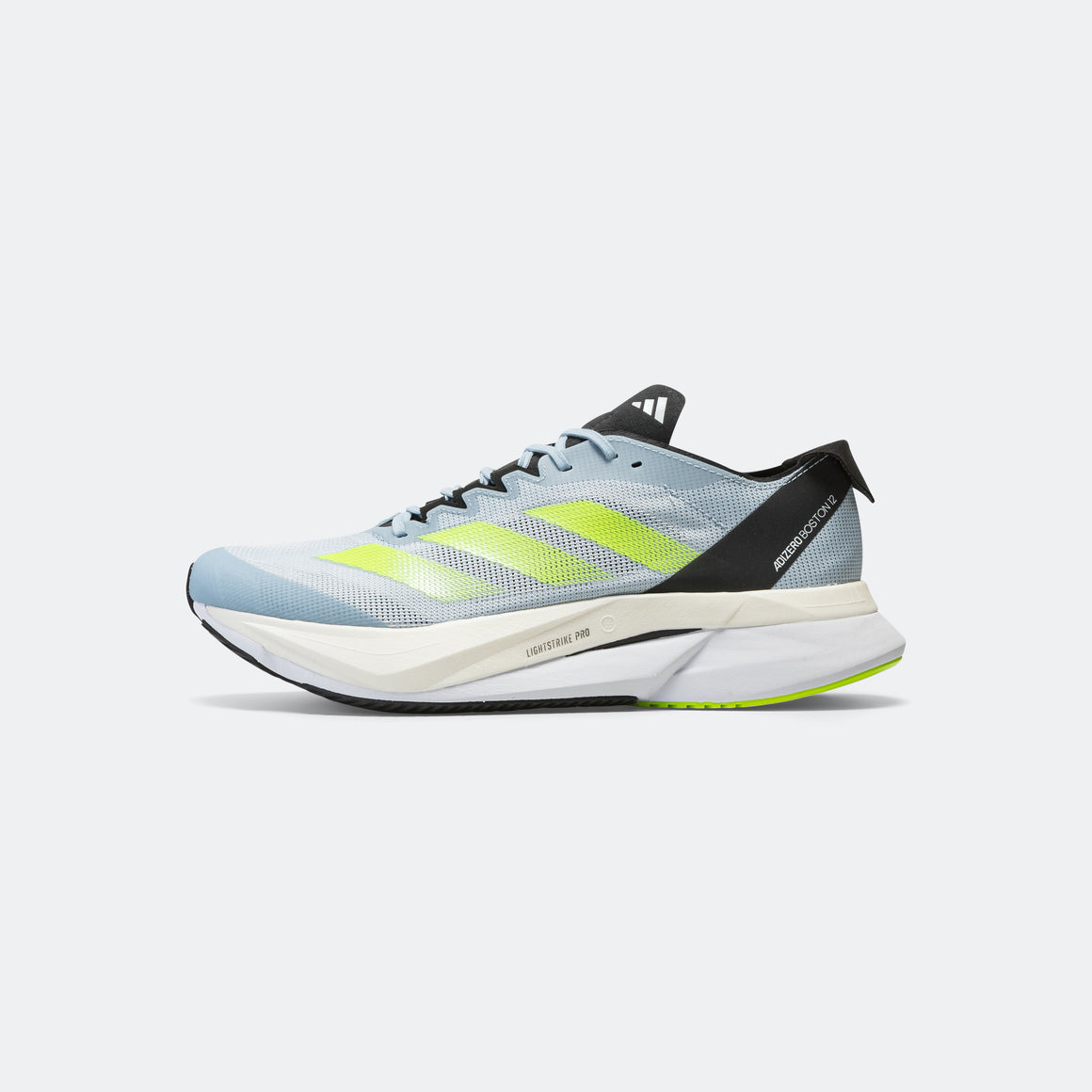 Mens adizero Boston 12 - Wonder Blue/Lucid Lemon/Carbon
The Boston Marathon is a feat that goes beyond a race - it's a goal and a daily motivation. The adidas adizero Boston 12 was developed to deliver on mid-tolong-distance runs. Picking up from where the successful adizero Boston 11 left off, the Boston 12 refines the package further.
The midsole's sandwiched design remains, with Lightstrike Pro foam providing fantastic cushioning backed by Lightstrike 2.0 EVA for durability. These work to transfer energy stored and released by the ENERGYRODS 2.0 composite plate within. This is then wrapped with Continental™ rubber on the outsole, providing you with plenty of grip for runs regardless of the weather.
Specifications
- Engineered mesh upper
- Textile lining
- ENERGYRODS 2.0 system
- Lightstrike 2.0 EVA midsole
- Lightstrike Pro cushioning layer
- Continental™ rubber outsole
- Uppers made w/ 50% recycled material
- SKU: ID6900

Drop: 7mm
Heel stack: 38mm
Forefoot stack: 31mm
Weight: 267g