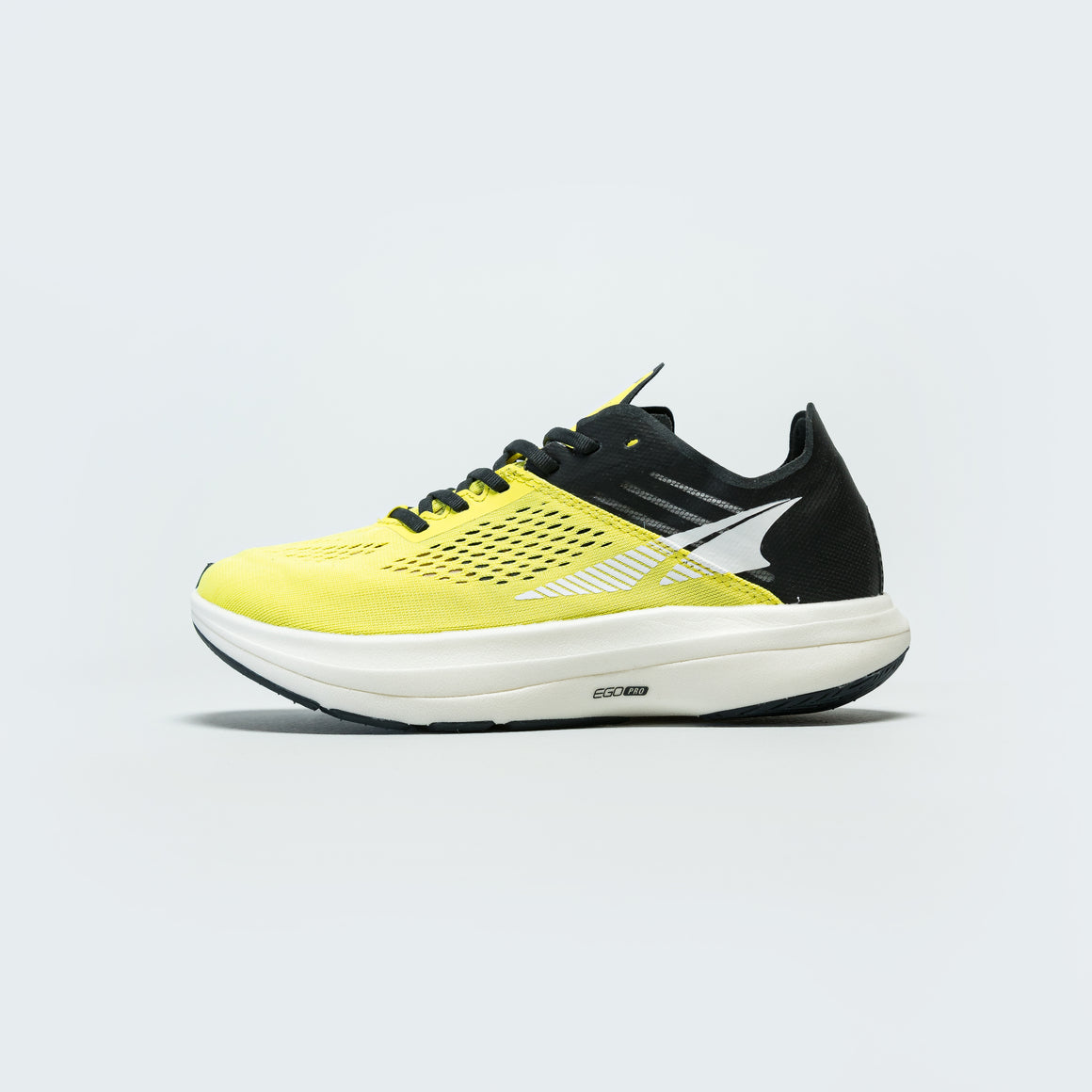 Womens Vanish Carbon - Black/Yellow
Altra takes a break from the trails and delivers us a 0mm drop marathon racing option called the Vanish Carbon. This long-distance speed shoe is equipped with their Altra EGO™ PRO midsole foam for cushion in each step and their Active Stance Rocker to provide a more efficient toe-off. The Slim FootShape™ fit is designed to give you the power and stability you need to reach full speed in each stride.
Be sure to give all the marathon shoe options across all the brands a try before your next race, you never know, the Altra Vanish Carbo may be the difference you need to get that PB.
– Altra Women's Vanish Carbon - Black/Yellow
– Weight: 7.3 oz / 206 g
– Soft and responsive Altra Ego Pro foam
– Stack height: 33mm
– AL0A548F070