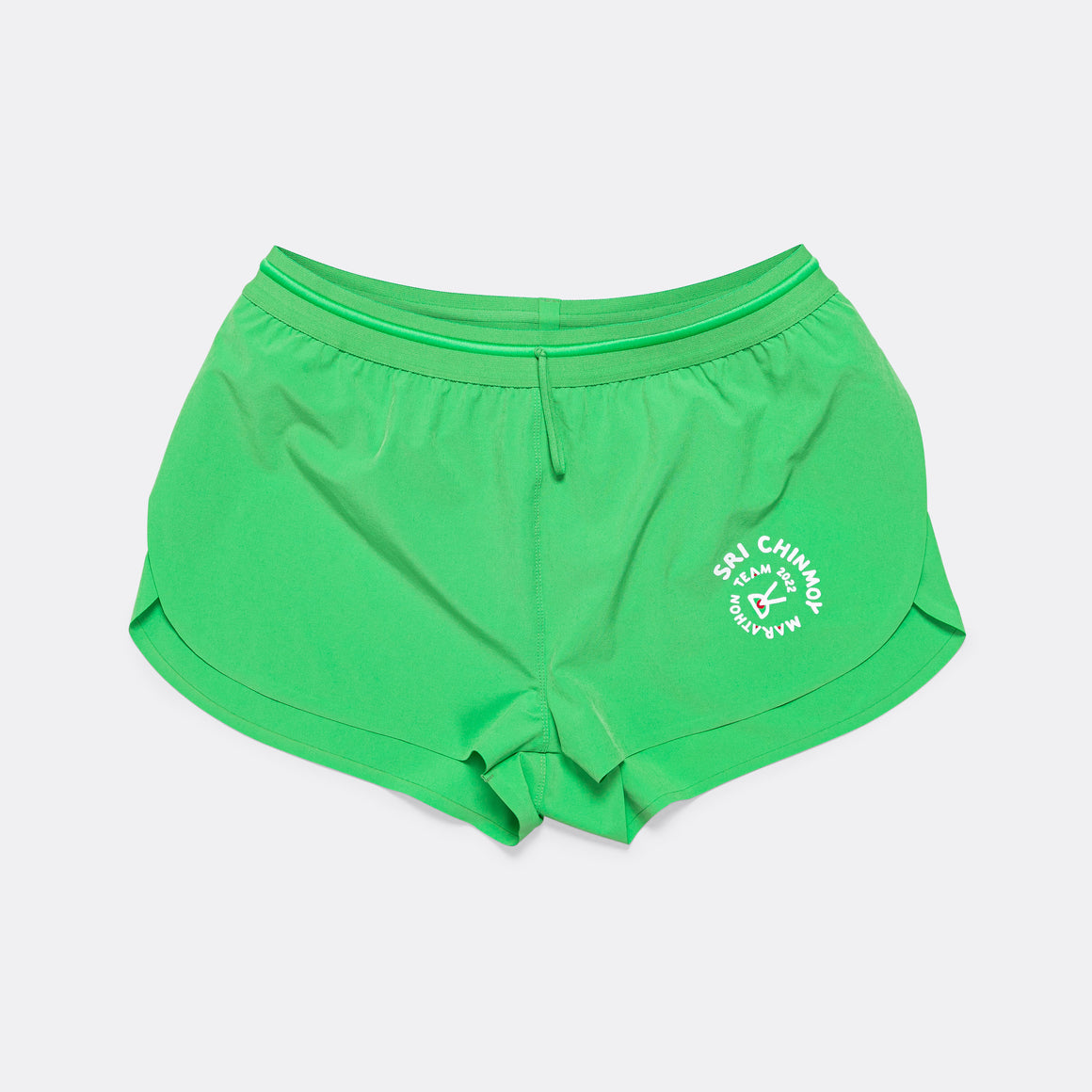 Mula Race Shorts - Sri Chinmoy
District Vision that means reaching into the cupboard to pull out the Mula 2" Race Shorts.
Built for maximum performance, these ultralight race shorts are built with a bonded, seamless construction for the exterior shell. DV's signature four-way stretch fabric is used for a comfort liner whilst deep side splits work to increase airflow and range of motion when at speed.
Adjustment comes via a low-profile drawcord that allows for a secure fit without impeding performance. Finished with a printed DV logo at the left leg hemline in case anyone wonders what those sweet shorts are as you zip-by.
This
 limited-edition Algae Green version was designed in collaboration with the Sri Chinmoy Centre, and features original artwork by both Sri Chinmoy and Filip Pagowski by Poland-based artist Filip Pagowski – whose work with Comme Des Garçons on the BLACK line might be familiar.
Specifications
- Bonded, seamless construction
- 4-way stretch liner
- Deep side splits
- Low-profile drawcord
- 2" inseam
- SKU: DV0015-BS_ALG