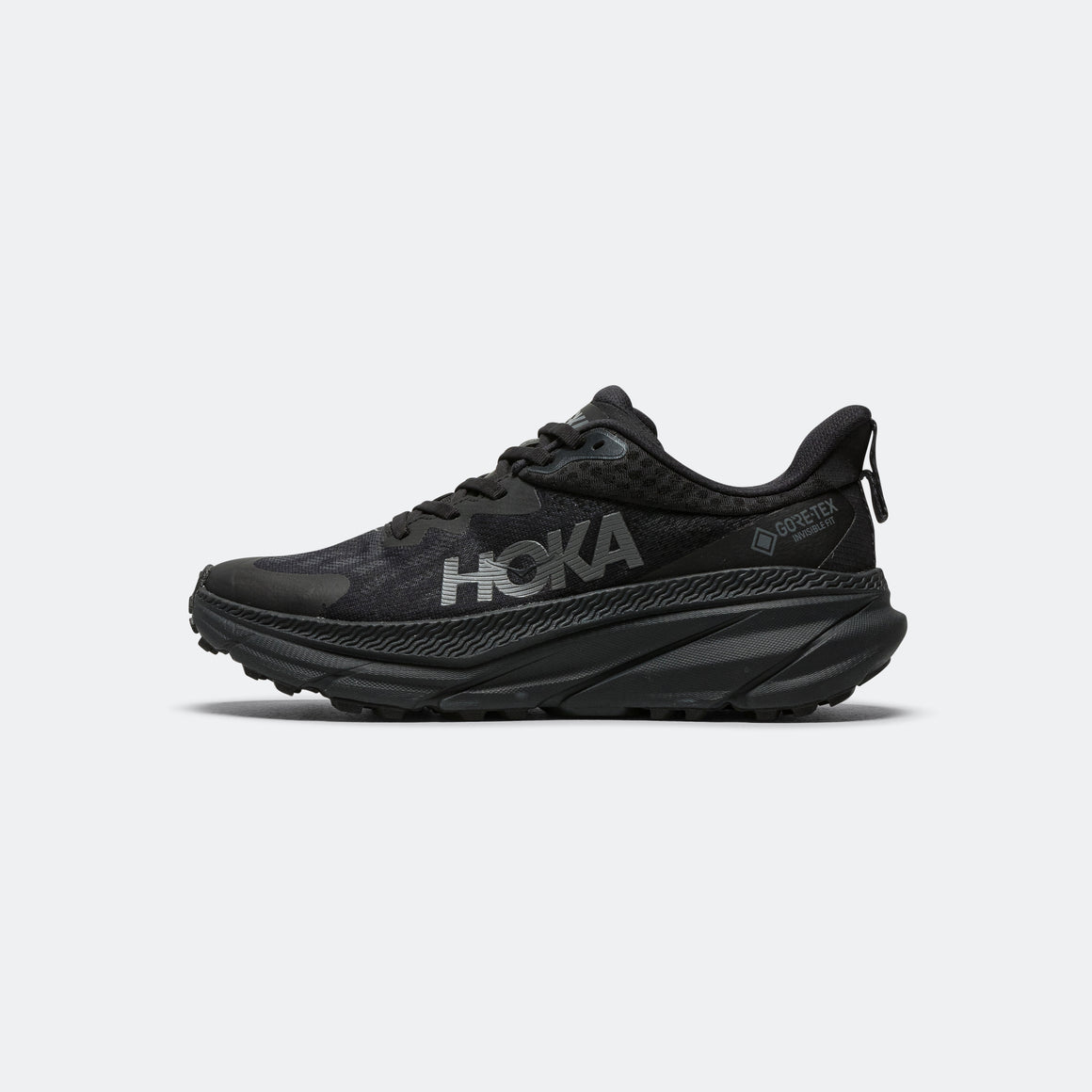 Mens Challenger ATR 7 GORE-TEX® - Black/Black
Built to traverse the path less travelled, the HOKA Challenger is a model born and bred on the trail.
For the seventh iteration of the Challenger series, HOKA started with a blank sheet of paper. Compared with previous releases the Challenger 7 bears almost no resemblance in anything but name. The engineered mesh uppers have been refined and streamlined, reducing the amount of overlays and creating a sleeker silhouette.
Under-foot, the compression molded EVA midsole features a 5mm drop with up-to 31mm of stack height. This gives you HOKA's famous ride quality over even the rockiest terrain. The Durabrasion outsole features lugs with 4mm depth to give you traction when you need it most.
The Challenger ATR uses a GORE-TEX® INVISIBLE FIT system with 70% recycled polyester to provide weather proofing that keeps your feet dry when it's wet out.
Specifications
- Engineered mesh upper
- GORE-TEX® INVISIBLE FIT [waterproof/breathable]
- Compression molded EVA foam midsole
- Durabrasion rubber outsole
- 4mm lugs
- SKU: 1134501-BB.BBLC

Drop: 5mm
Heel Stack: 31mm
Forefoot Stack: 26mm
Weight: 275g