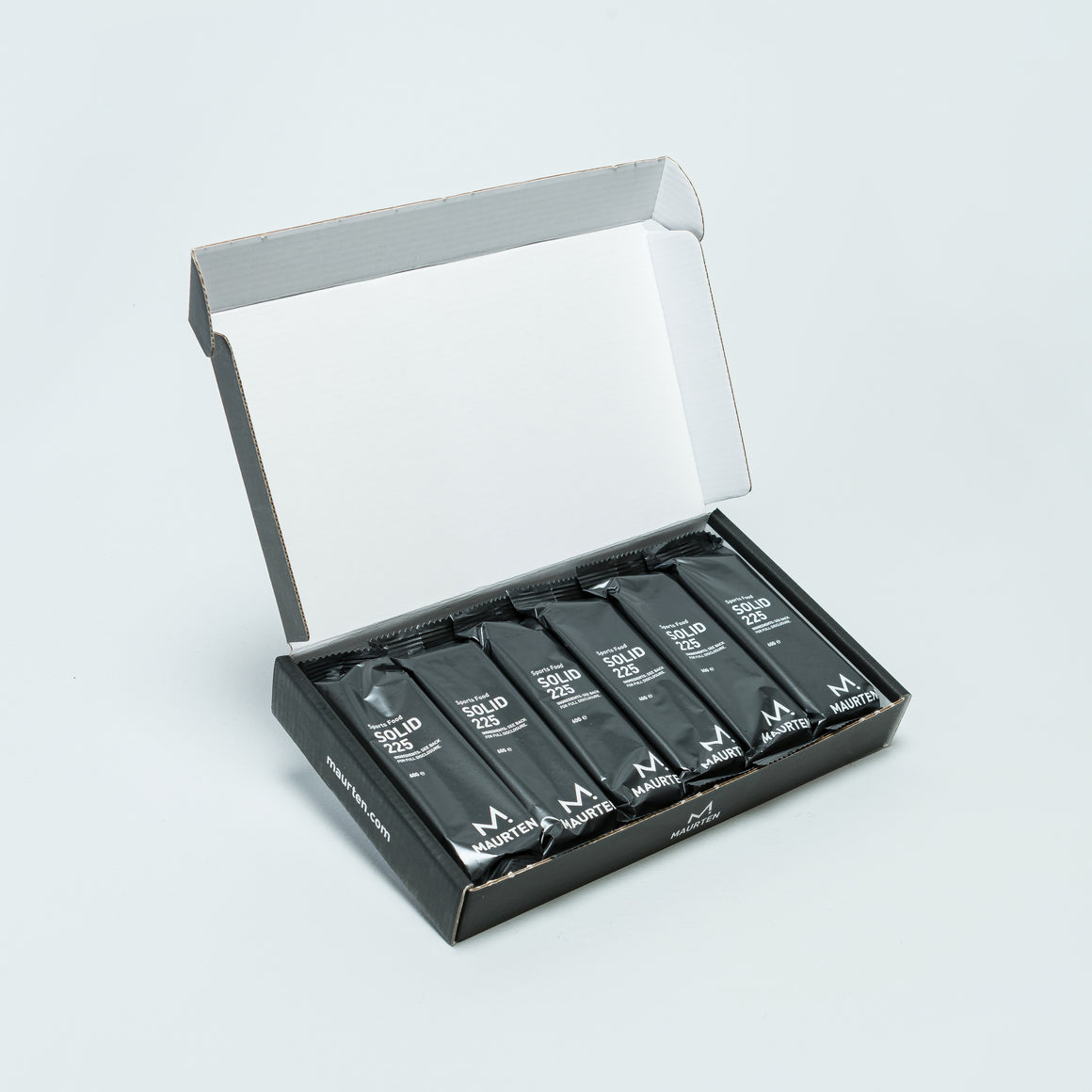 Solid 225 - Natural Box of 12
When the texture of gels just gets a little boring and you are craving real food then look no further than Maurten SOLID. The performance focused oat and rice based chewable removes everything but the essentials. SOLID 225 is light, carbohydrate rich and low fiber -  the perfect complement to your Hydrogel fuelling. 
Maurten SOLID strips things back to basics with its pure and simple mixture of sugar, oats and rice. The majority of "energy" bars are made to have a snack-appeal. SOLID, on the other hand, is built for fuelling both performance and recovery.
SOLID is not a replacement to training and racing on Hydrogel — it's a complement to it.

For marathon runners, SOLID is a perfect post-session or post-race recovery snack to replace carbohydrates. It also works as a pre-race meal alternative.
For Ultra runners, the standard nutrition advice is to eat something solid every 4 hours. SOLID's salt content is also an advantage in replacing sodium levels during long training sessions and races.

– Maurten Solid 225 - Natural box of 12
– Oat, rice and sugar based chewable.
– High in carbs, low in fiber.
– Built for fuelling both performance and recovery.