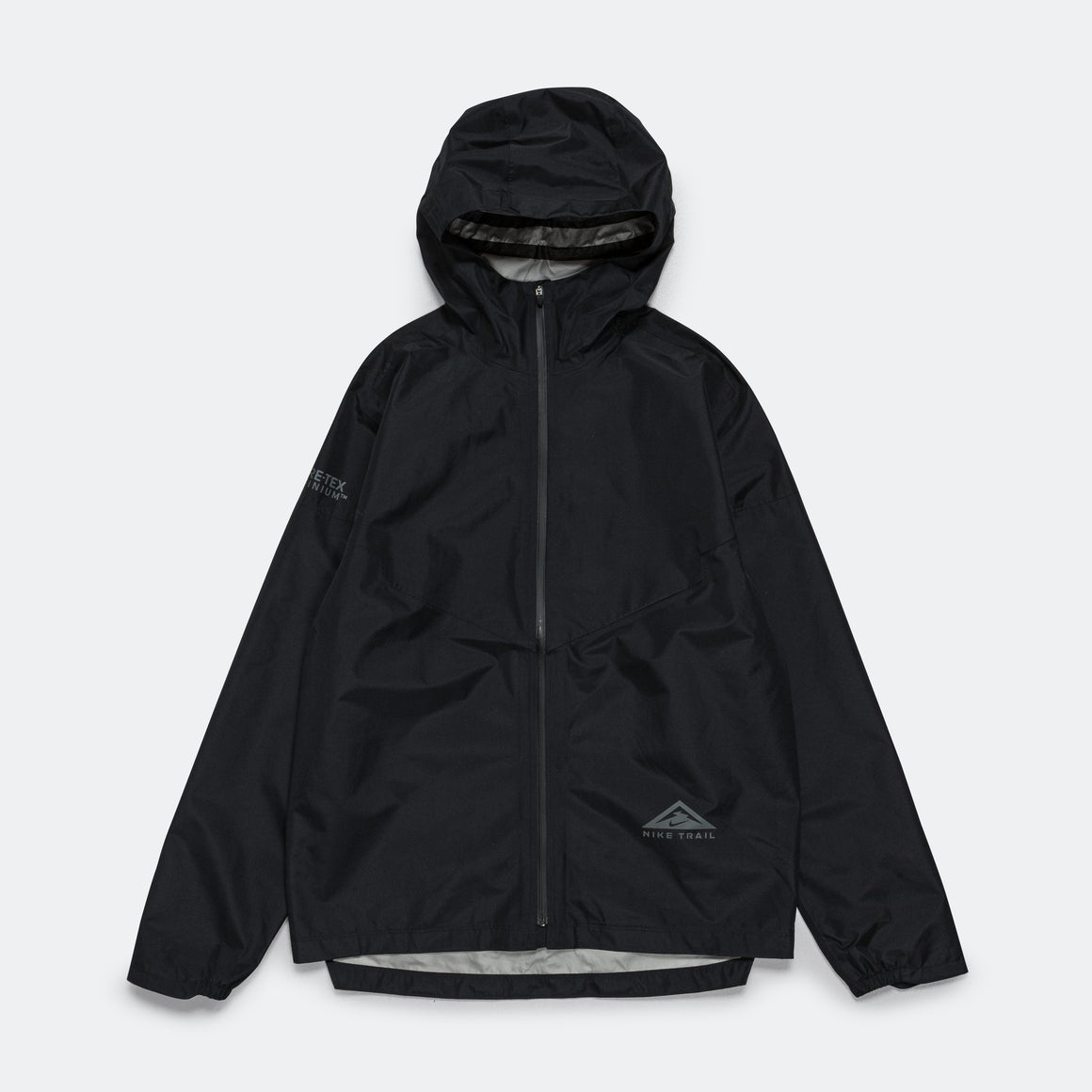 Mens Trail Jacket GORE-TEX® - Black/Dk Smoke Grey
Every trail runner knows the weather can be unpredictable, and there's not much worse than being under-prepared.
Nike's GORE-TEX® equipped Trail Jacket is the perfect functional and lightweight piece of outerwear to take with you on your next journey into the trails and mountains. Built using GORE-TEX INFINIUM™ the Trail Jacket offers protection from rain and wind while remaining breathable. With a stretch component, this piece is great for active duty as well as more casual adventures.
Specifications
- 100% polyester
- GORE-TEX INFINIUM™ [Windproof, water resistant]
- Zip-through construction
- Internal pocket
- Reflective details
- Packable garment
- SKU: DM4659-010