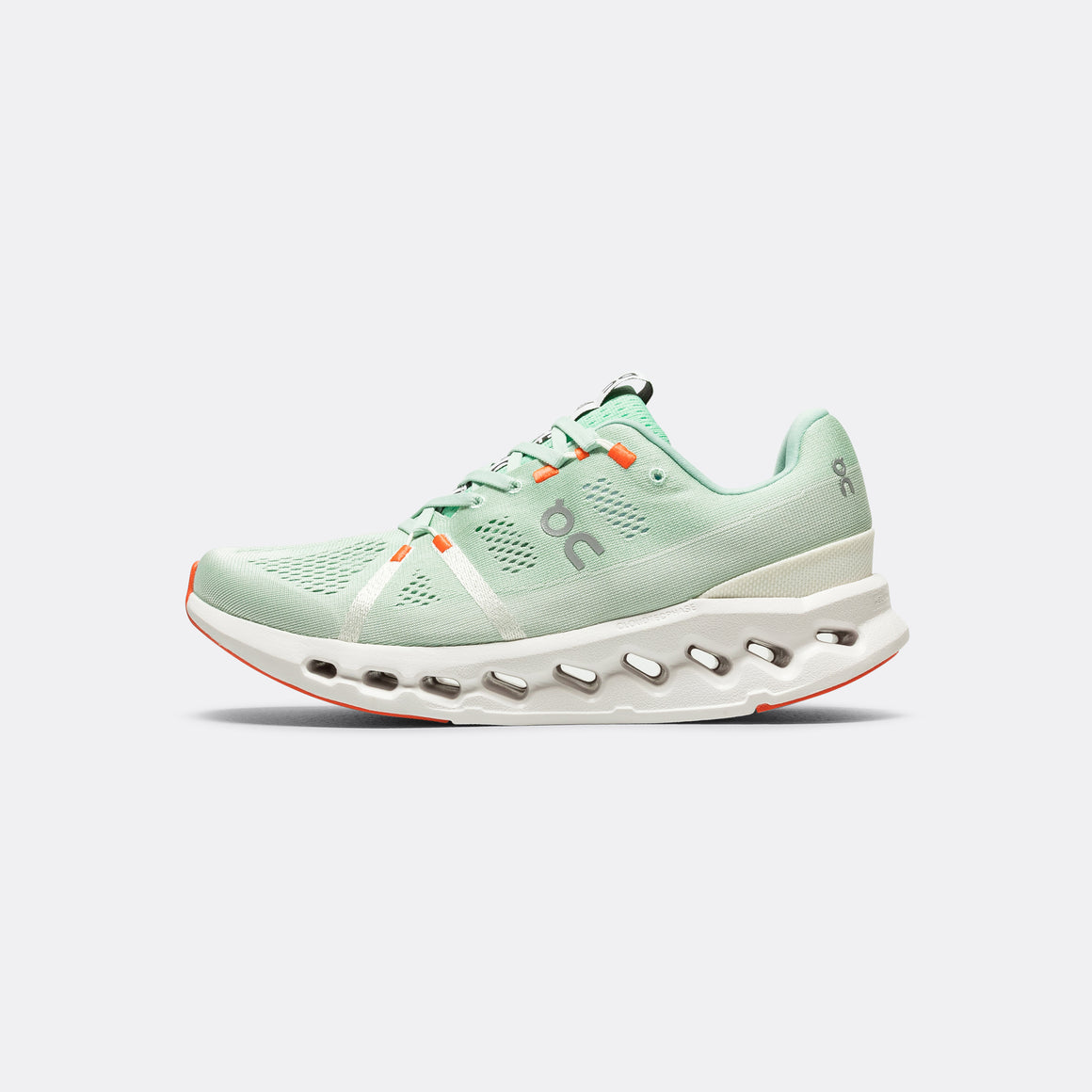 Mens Cloudsurfer - Creek
The latest innovation from On Running, CloudTec Phase™ uses Finite Element Analysis (FEA) to simulate the interaction of the shoe's components. With that insight, On was able to create the optimal midsole design to allow for seamless weight transfer front-to-back. Visually this comes across in the seemingly random angle of the CloudTec cutouts, which are precisely laid thanks to the FEA research.
As with most On Running footwear the uppers are kept clean and simple. In this instance the engineered mesh dominates with areas in need of reinforcement strengthened with thick stitching to ensure a more durable junction.
Specifications
- Engineered mesh upper
- Approx. 30% recycled content
- Embroidered reinforcement
- Helion foam cushioning
- CloudTec Phase™ midsole
- Ribbon laces
- SKU: 3MD10421071

Ride: Neutral
Drop: 10mm
Weight: 245g