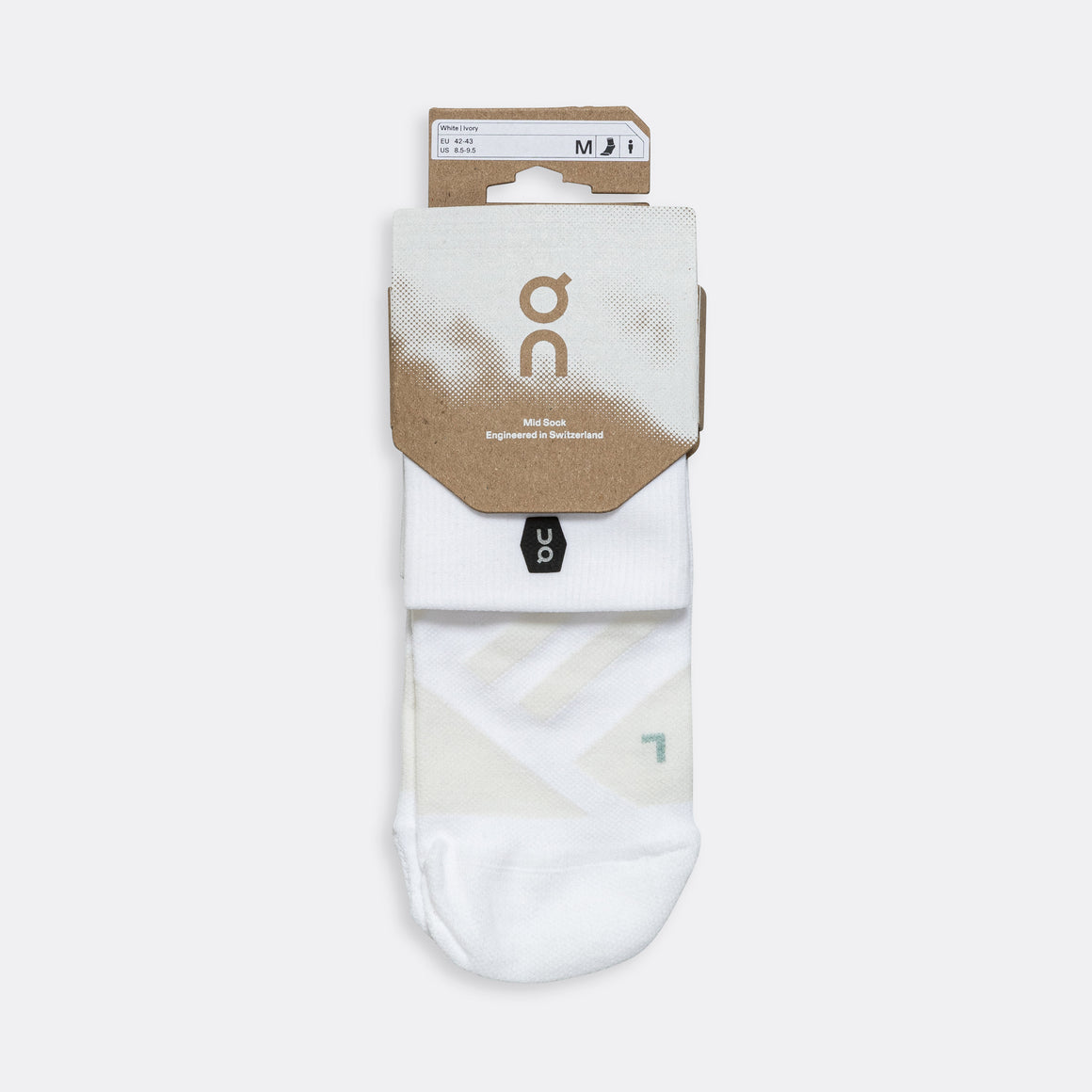 Mens Performance Mid Sock - White/Ivory
Ooh-aah, sock it to me! Keep your feet happy whilst you enjoy the glorious feeling of a fresh pair of socks with these new On Running Performance socks. A perfect accompaniment to any pair of On Running sneakers or pair them with your existing shoes for a bit of cross-branding.
The recycled polyester weave finds a great middle-ground, providing enough ventilation for warm climates whilst bringing enough insulation in cool weather to stop your toes getting too chilly.