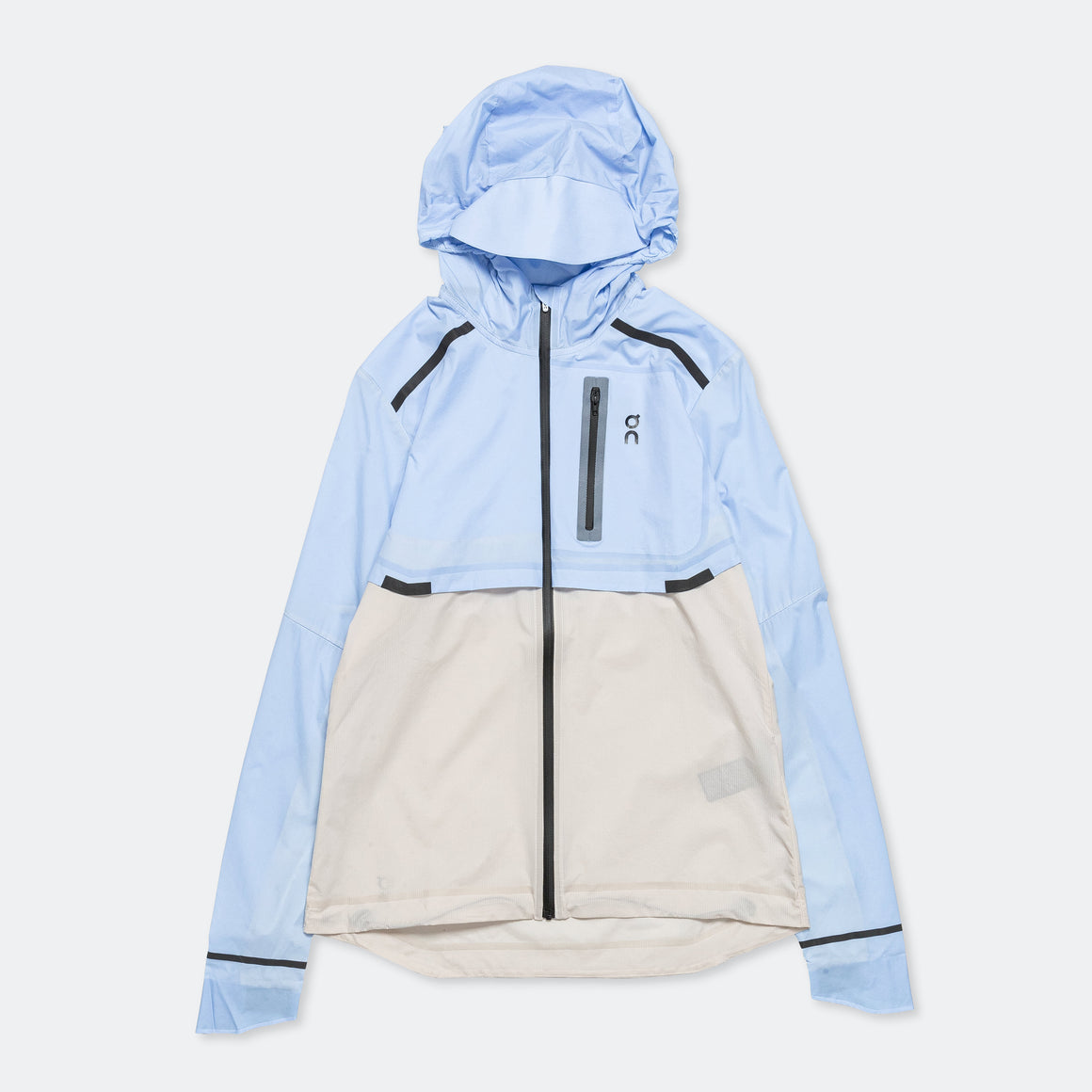 Womens Weather Jacket - Stratosphere/Pearl
A bit of rain never stopped anyone, and with the help of On's Weather Jacket you'll be even more impervious to the weather than normal. Thanks to its weatherproof design and featherweight status, you don't need to worry about sacrificing speed to stay dry.
The minimalist design cuts back on unnecessary additions, not features. Because you'll be using this when the weather is less than great, the hood features a built-in peak which gives far better protection from rain as you're on the move. The lightweight stretch fabric gets a DWR treatment, adding water repellency to the list of functionality on-top of its windproof properties.
Because you never know when the rain might come to ruin your day – especially in Victoria – the design is packable, allowing you to stuff the jacket into the chest pocket for easy transport.
Specifications
- Poly/elastane shell
- Four-way stretch back panel
- DWR treatment [water repellent]
- Peaked hood design
- Water-resistant zips
- Packable into chest pocket
- SKU: 204.01031