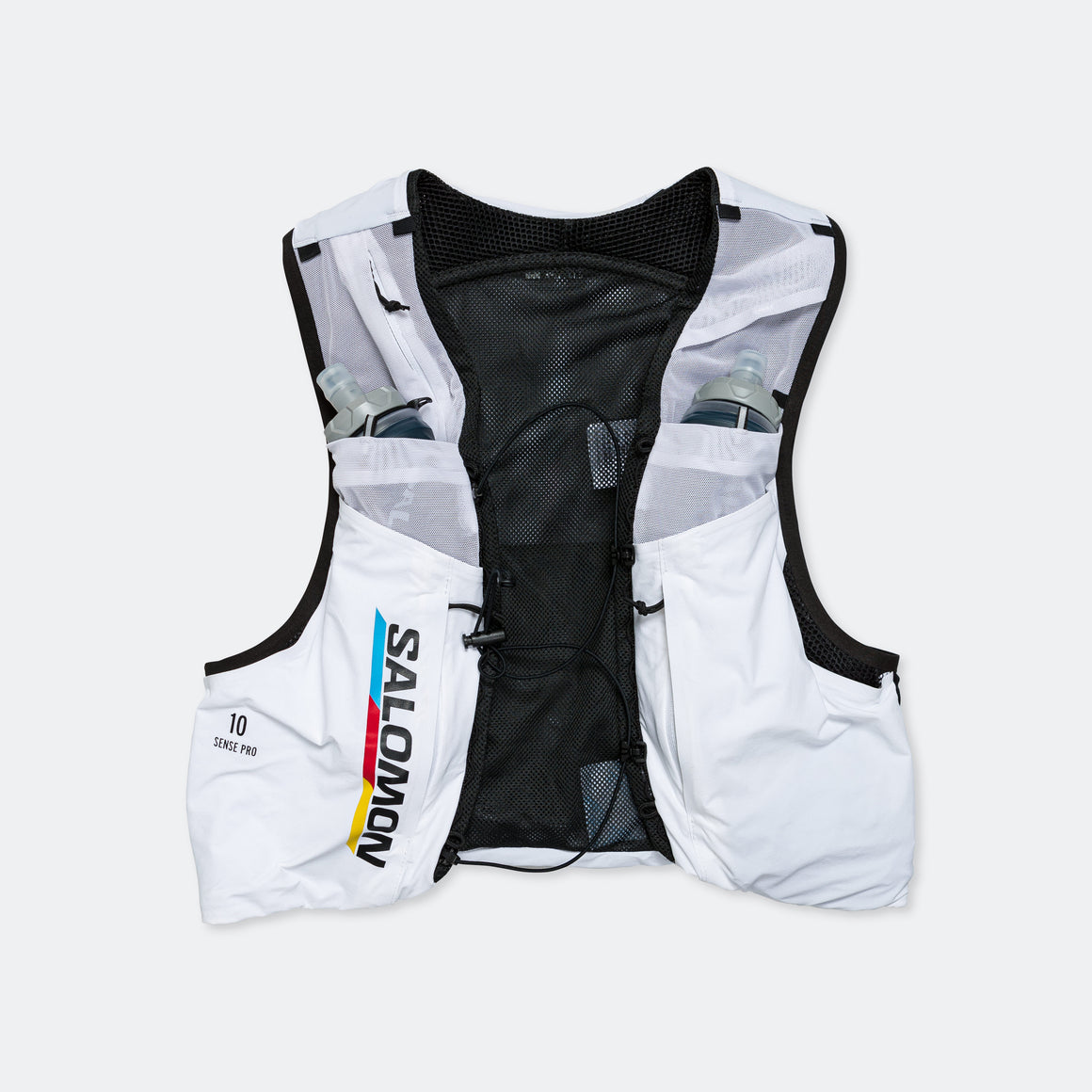 Sense Pro 10 W/Flasks 'Race Flag' - White/Black
When every second counts, comfort and convenience make all the difference. Over ultra distances, quick and easy access to your essentials can make incremental gains that add up to a sizeable advantage. The Salomon Sense Pro 10 Vest has been evolved over ten variations to the version you see here. Part of a set, this ultralight, seamless constructed vest puts a total of 13 pockets within arms-length, giving you access to everything you need for a long day on the road or trail.
As part of this special edition set, included are two 500ml SPEED flask hydration bottles, which the vest is designed to carry. The traditional Salomon 'Race Flag' branding allows a creative flare because you don't need to sacrifice good looks for speed.
Specifications
- Poly/Elastane [PCF-Free]
- SensiFit™ technology
- 1 back compartment
- 1 front expandable pocket
- 1 front zipped pocket
- 2 front stretch pockets
- 2 front flask pockets
- INCLUDED: 2x 500ml SPEED flasks
- 1 main stretch compartment
- 1 back pocket with 2 side access
- 2 front zipped stretch pocket
- SKU: LC2077100