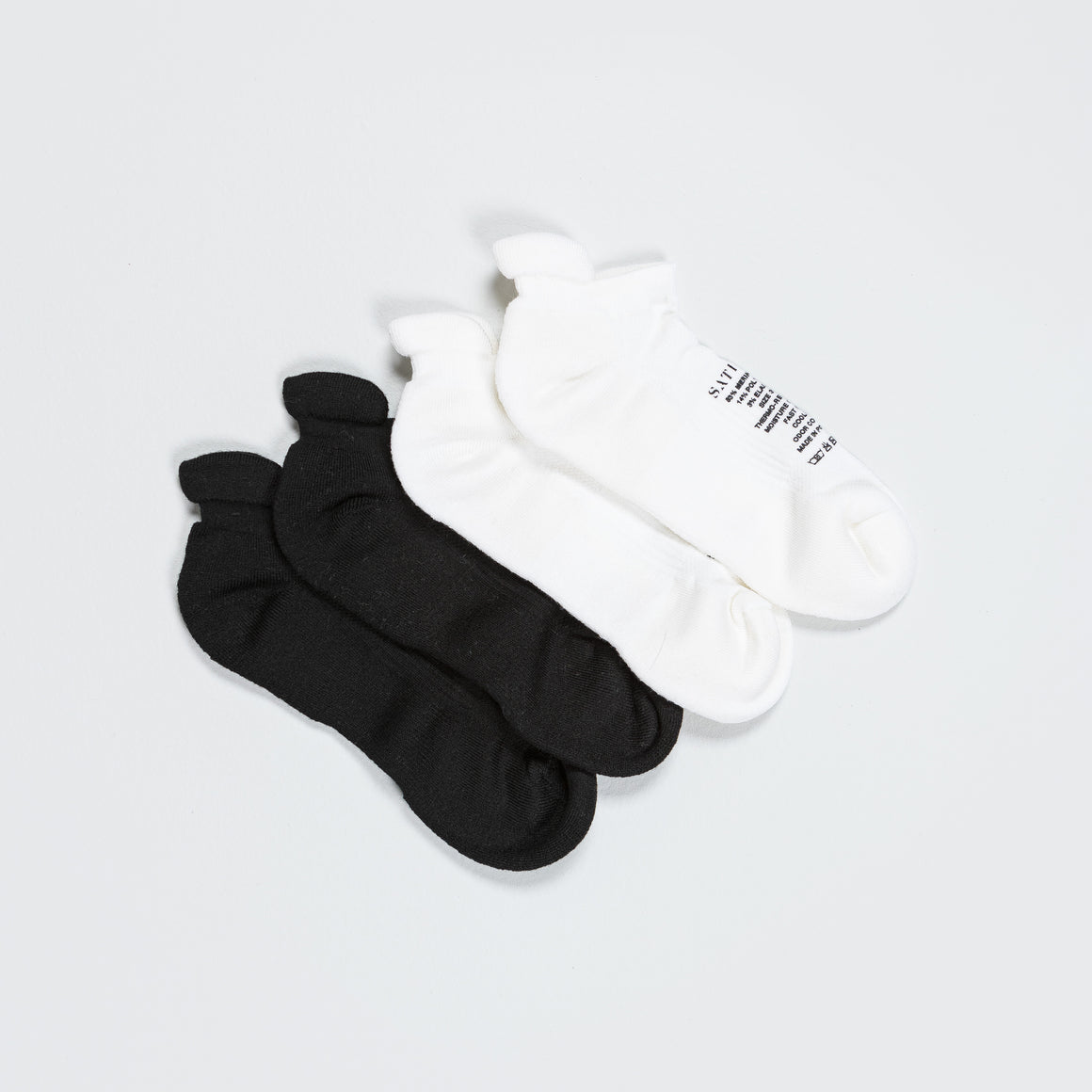 2 Pack Merino Low Socks - Black/White
The Satisfy team travelled to the American Southwest to put their latest collection to the test in otherworldly weather conditions of the desert in winter. Satisfy team runners Mike and Ellis were equipped head-to-toe with Satisfy gear, experiencing freezing rain, wild winds, and even some snow. However, the fabric technologies rose to the occasion and could endure, perform and protect against harsh elements.
The 2 Pack Merino Low Socks in Black and White support and thermoregulate your feet and ankles through the natural qualities of the 100% merino wool yarn. A double padded base provides high impact cushioning while a lightweight vented mesh is designed to cool the foot. These aren't just any running sock.
– Satisfy 2 Pack Merino Low Socks - Black/White
– 100% Merino Wool
– Double padded with French terry for extra cushioning
– Articulated design which conforms to your feet