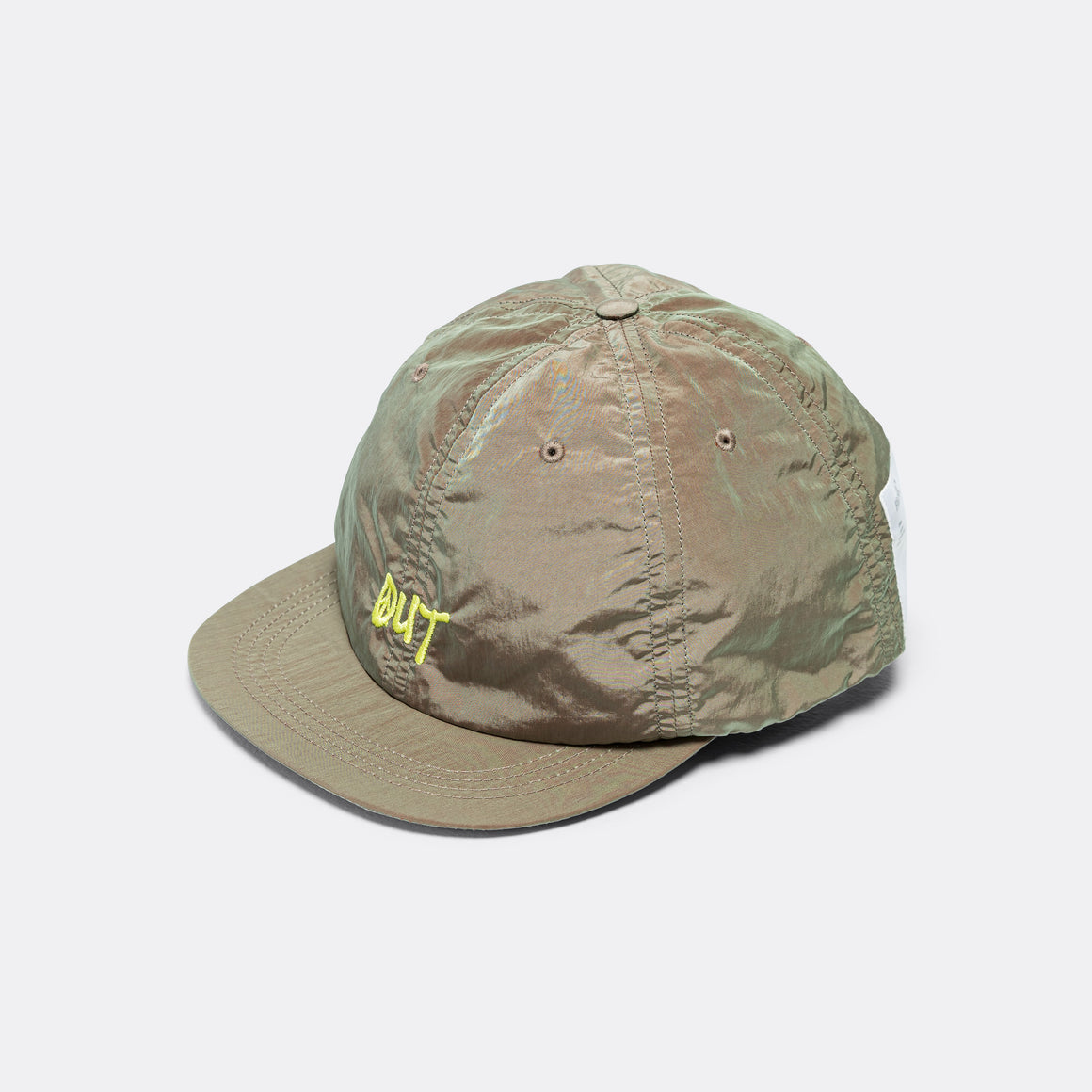 FliteSilk™ Running Cap - Dusker Green
So light you won't even realise it's there – at 40 grams the FliteSilk™ Running Cap from Satisfy is a featherweight when it comes to headwear. The barely-there experience is aided by the short brim design – which reduces aero drag – preventing your cap from parting-ways as you're on track for a PB.
The bright yellow "Peace Out" graphic is embroidered atop the iridescent Dusker Green FliteSilk™ for a suitably attractive looking bit of kit.
FliteSilk™ - Produced in Italy for Satisfy, FliteSilk™ is a water and dirt repellant fabric that aides in moisture management by drawing sweat away from the body. This synthetic fabric is ultra light, allowing it to be used on items that benefit from the lowest weight factor possible.
Specifications
- FliteSilk™ [wind & water repellant]
- 100% polyamide
- Made in Italy
- Magic Tape™ adjustable strap
- Embroidered crown graphic
- External care label
- SKU: 5122-DG-OUT