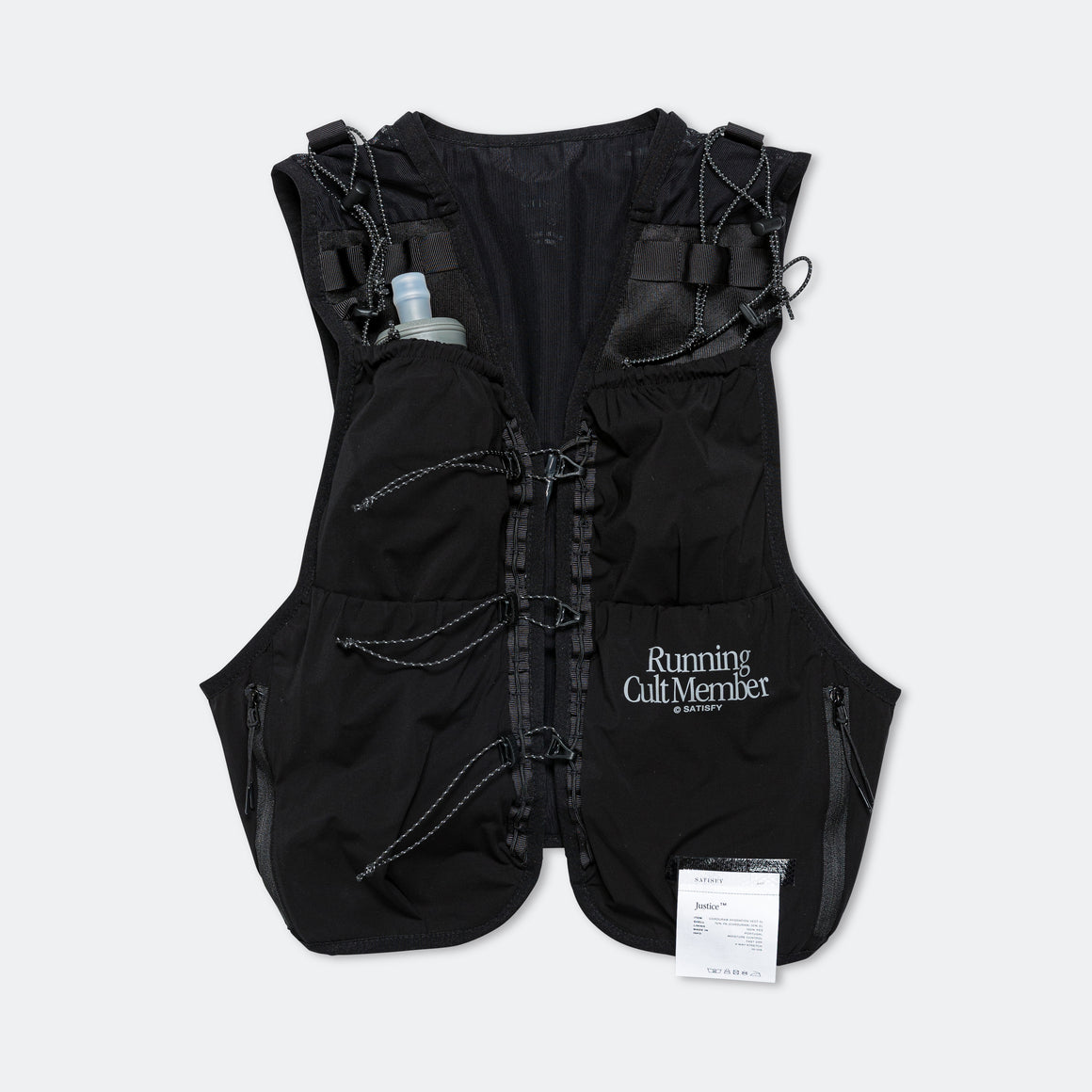 Justice™ CORDURA® Hydration Vest - Black
The Hydration Vest from Satisfy is built to keep you going on long distance efforts with no time or access to additional water sources. Able to carry a total of 5L capacity when needed, there's not many scenarios you'll find yourself lacking water – provided you pack enough.

The lightweight stretch Justice fabric provides a comfortable base to house all the pockets needed for a day on the trail. Elastic cordage with toggles allow you to cinch everything for the perfect fit along with providing ample places to attach anything you need. Signature reflective branding adds some style with the added bonus of low-light safety.
Justice™ multi-stretch – Justice™ technology was developed in house by Satisfy. This unique synthetic fabric is produced in France by a natural silk maker whose mill was founded in 1839 and pivoted in the 1960s to technical and elastic yarn manufacturing. Justice™ is highly durable and resilient, but has a feel of silk and an incomparable lightness.
Specifications
- Body: Justice™ [France]
- 72% polyamide, 28% elastane
- 5L storage capacity
- 2x 500mL flasks included
- Zip pockets
- Elastic cordage w/ toggles
- Reflective branding
- SKU: 5182-BK-CO