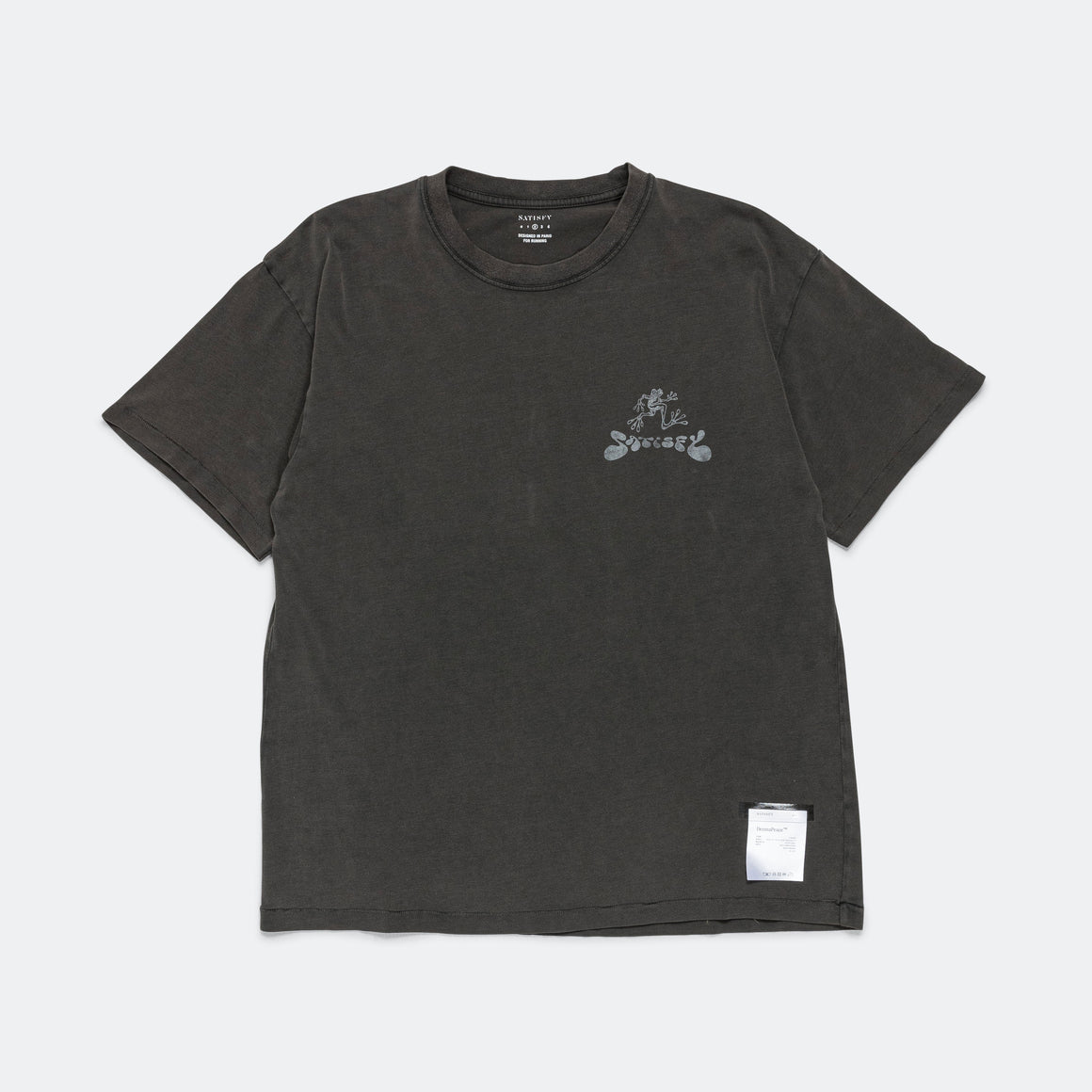 Mens DermaPeace™ T-Shirt - Aged Black
It's no good being a trail runner if there's nothing left to run through, and so Satisfy teamed up with Pyratex to create their DermaPeace™ textile for a zero-waste garment. The seaweed-based fibres used in DermaPeace™ items are both friendly to the environment and your skin. The antioxidant rich thread helps to protect your skin against harmful free radicals.

The graphic is inspired by Robert Crumb's iconic "Keep on Truckin" comic started in 1968. Our amphibious mate here is flipping through the countryside like a froggy olympian on his way to clinch the gold for his hometown pond.
DermaPeace™ - Organic cotton blended with SeaCell™ by Pyratex. SeaCell™ is a fibre made from renewable resources. To create it seaweed is washed, dried, carefully ground and incorporated into a cellulose fibre. The fibre is produced exclusively from sustainable raw materials – wood and seaweed – using methods that save both energy and resources to create a completely bio-degradable textile.
Specifications
- 80% organic cotton, 20% SeaCell™ yarn by Pyratex
- Fabric produced in Spain
- Reflective graphics
- Removable brand label
- SKU: 5153-AB-FR