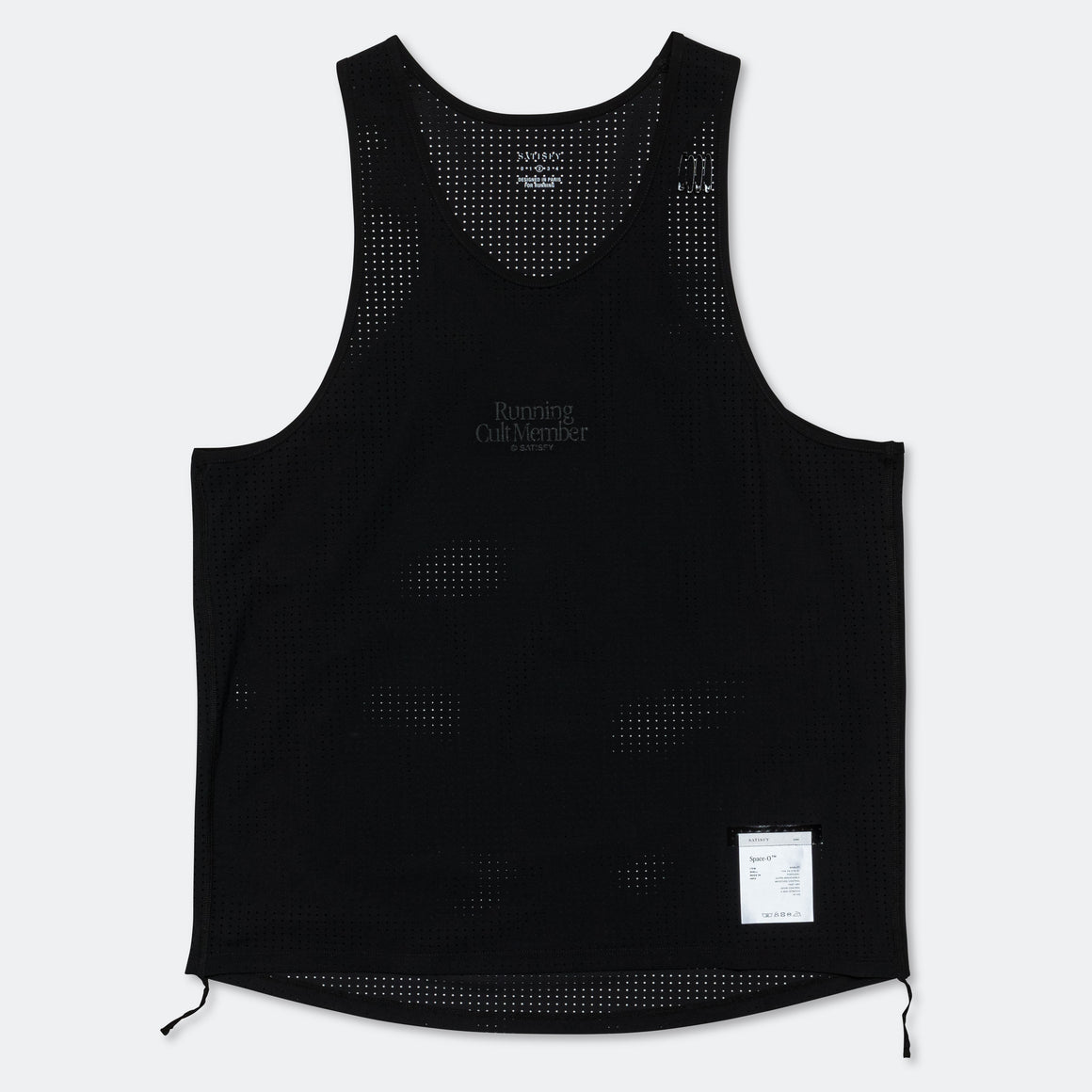 Mens Space-O™ Singlet - Black
Satisfy's Space-O™ Singlet is engineered for trips of high intensity. The lightweight Space-O™ fabric allows the singlet to weigh in at an ultra-lightweight of 80grams while providing excellent breathability. Each singlet features 'Running Cult Member' printed on the chest and four safety pins included for bib attachment.
Space-O™ - This lightweight fabric is knitted and perforated in Italy. It naturally stretches in every direction following the body's movements while staying breathable. It's created using a laser microperforation technique called "punch-out" which removes portions of fabric leaving micro-holes. This allows greater breathability and lighter weight, while also providing an easy way to attach your number on race day.
Specifications
- 73% poly, 27% elastane
- Micro-perf
- Flat seams
- 4x pins for race bib
- Detachable brand label
- SKU: 5090-BK-GA