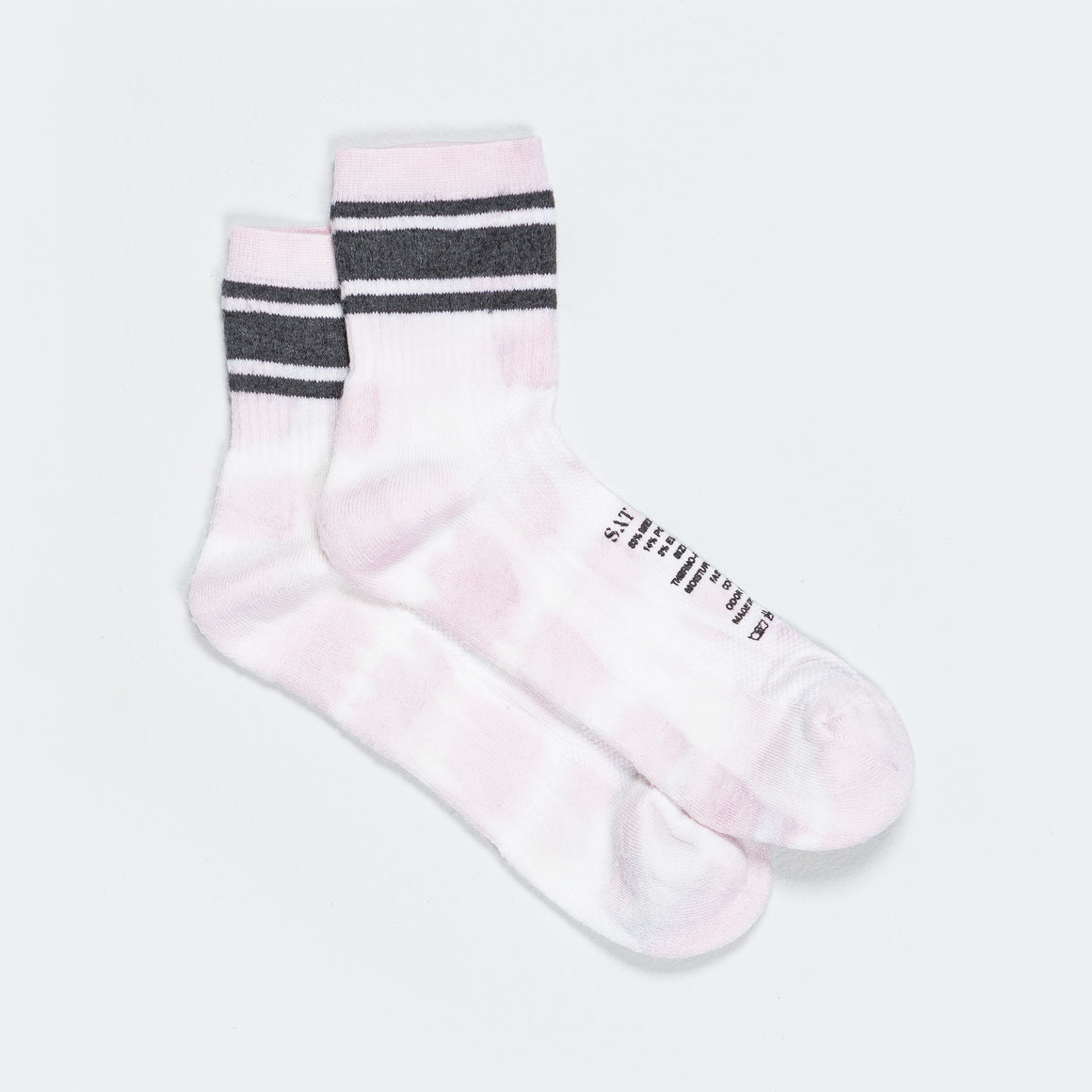 Merino Tube Socks - Rock Salt
Socks are often gets overlooked. Although they're the only thing between you and your shoes, many people are a bit shy to spend their hard-earned on a good pair of socks. In reality, a good sock is worth its weight in gold. 
Satisfy's Merino Tube Socks support and thermoregulate your feet and ankles through the natural qualities of the 100% merino wool yarn. A double padded base provides high impact cushioning while a lightweight vented mesh is designed to cool the foot. These aren't just any running sock, finished with a reflective print and Satisfy detailing.
Specifications
- 100% merino wool
- Articulated design
- Terry cloth padding internally
- Hand-dyed
- SKU: 5110-IN