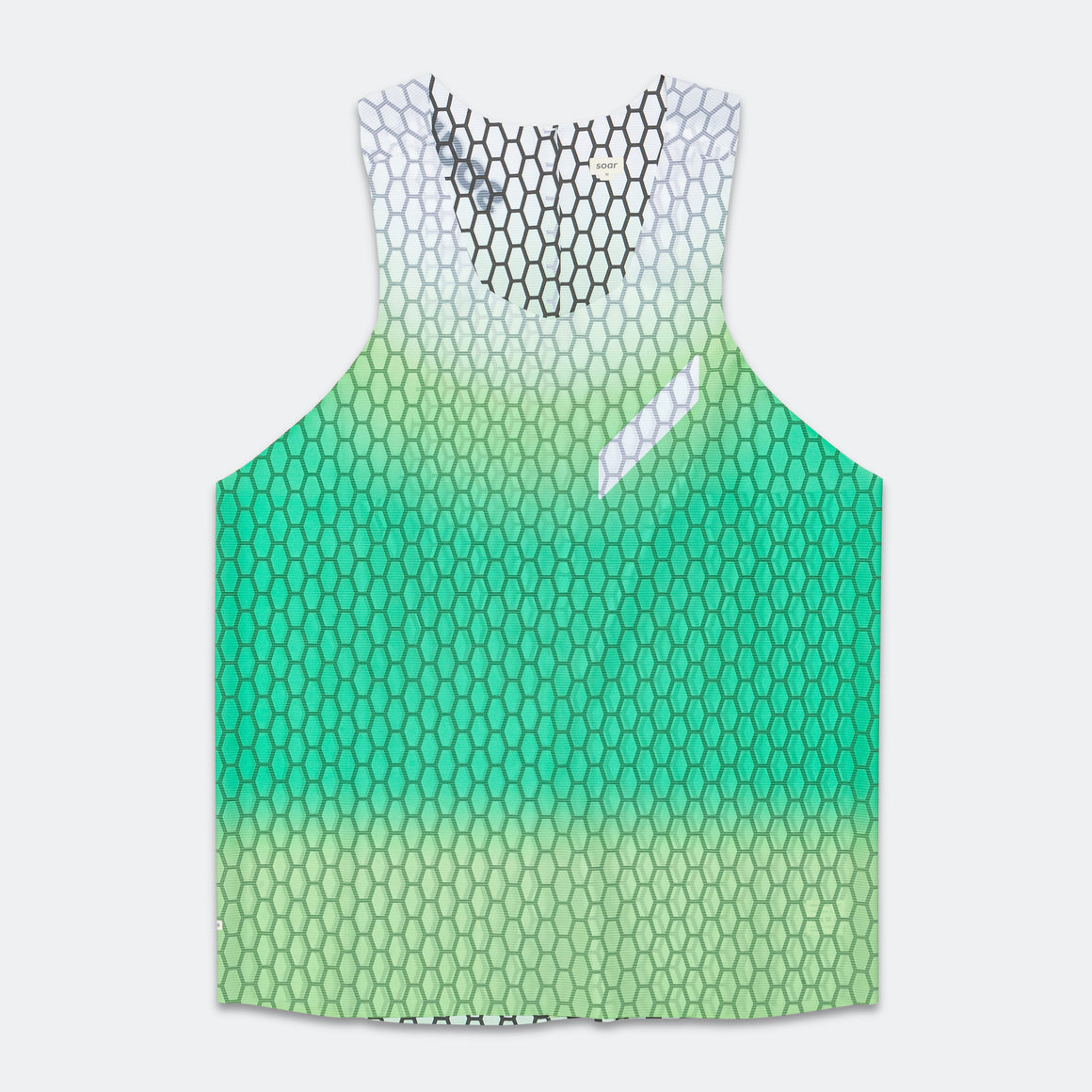 Mens Graphene Vest - Green
A masterclass in minimalism, the Soar Race Vest is engineered for PB hunters and podium chasers alike. Close fitting, extremely breathable and now in a 100% recycled fabric, it redefines what a race singlet could—and should—be. This specialised version features a conductive Graphene printed grid system which helps to keep your core temperature up during colder runs—between 10ºc and 19ºc—whilst maintaining a minimal weight for race day.
Soar address the small details to increase speed: note the enhanced racing fit and more generous cutaway at the back and shoulders to improve freedom of movement, saving vital grams (44g in size M). Equally significant is the Italian-made open mesh construction that wicks sweat like a pro, so you won't overheat in the pursuit of your PB.
Beyond its ergonomic fit and bonded seams to eliminate chafing and reduce drag, they created a piece so light and comfortable, you might find yourself double checking you're actually wearing it. Proven by elites, it is a marginal gain you'll barely notice – until you check the watch.
Specifications
- Cool weather race singlet
- Optimised for 10ºc-19ºc temperature
- 75% polyester, 25% elastane
- Conductive graphene grid
- Laser cut panels