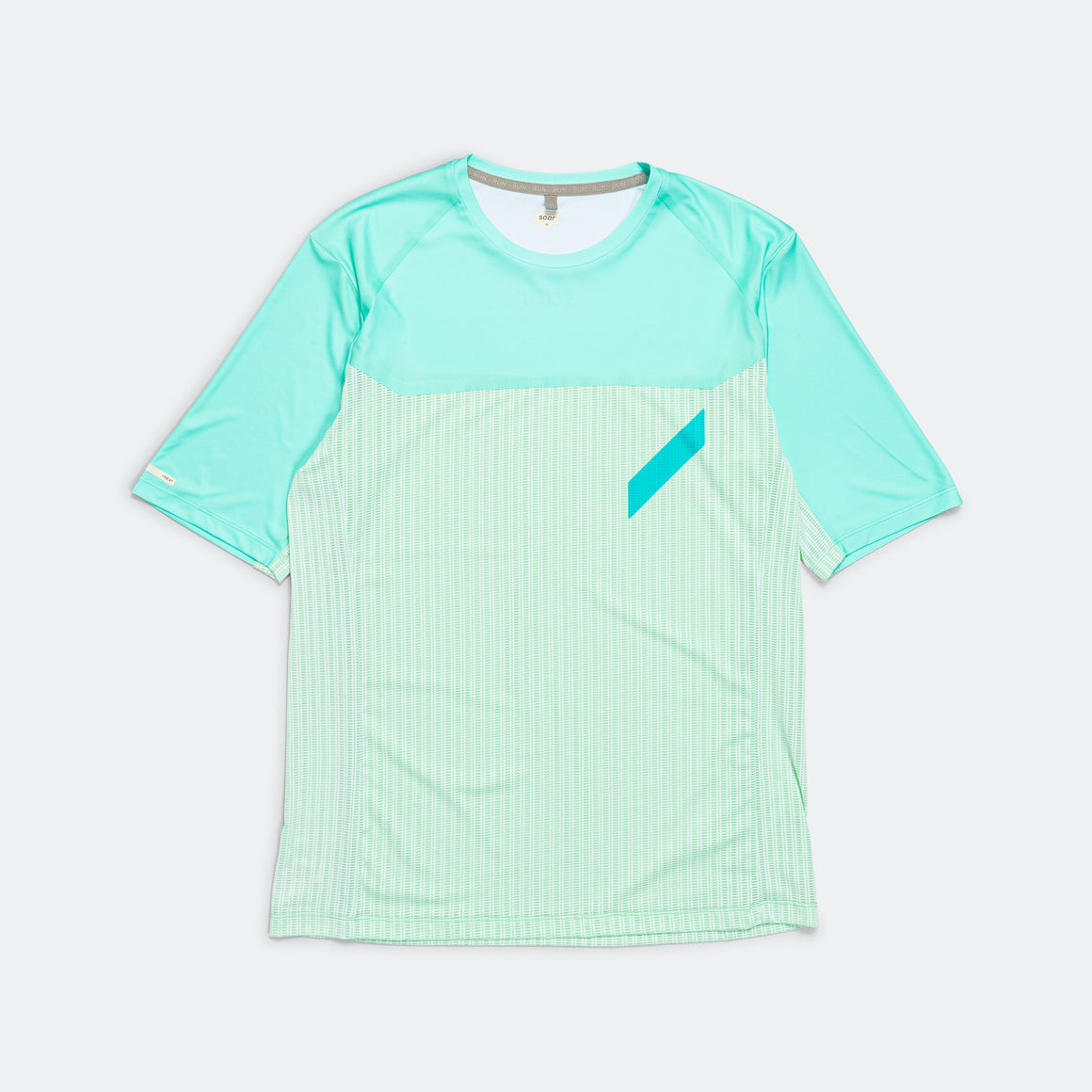 Mens Hot Weather Tee - Green
Stay cool and comfortable with Soar's Hot Weather Tee. This sweat wicking top is keeps you dry and protects against the sun's harmful ultraviolet rays through novel use of fabrics.
3D mesh on the torso is paired with a closed fabric on the sleeves, shoulders, and upper back to provide UPF 50 protection. The lightweight fabrication lets air and sweat freely vent to reduce energy and let you run longer.
Specifications
Ultralight Italian fabrics
Lower body in 3D structure [sweat-wicking]
Upper body made in UPF 50 fabric
Bonded seams
Standard fit