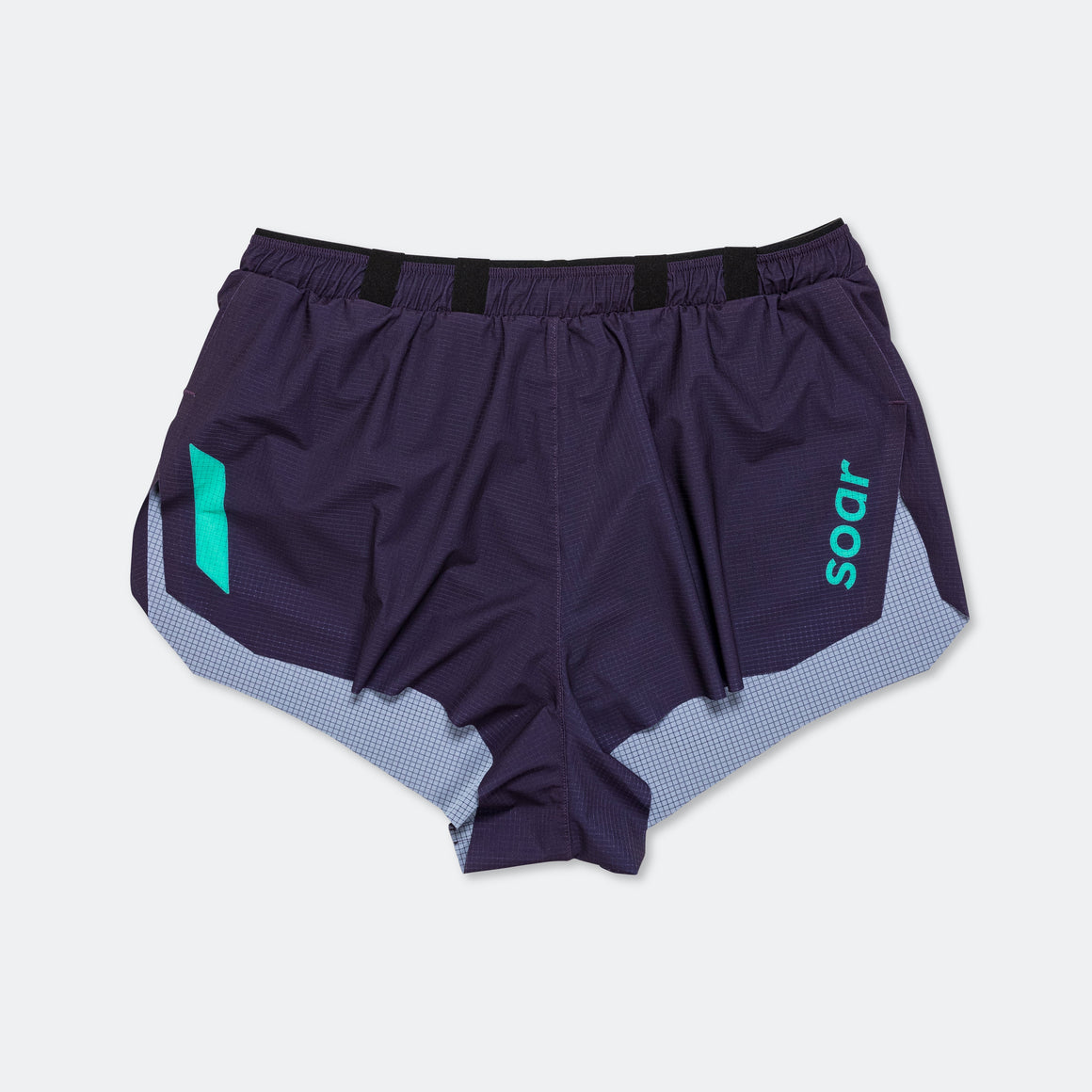 Mens Marathon Shorts - Purple
The Soar Marathon Shorts are purpose-built for 26.2 miles and up. Thanks to their ultra-lightweight construction, plush liner and generous storage for gels and on-run essentials, these excel over the longer distances.
Constructed from an ultra-lightweight French-made mesh with added elastane for stretch, these stripped-back shorts combine a racing silhouette with technical refinements. The hems are laser-cut for maximum comfort, while a unique Aloe Vera-infused shaped and bonded liner eliminates chafing. There's an external rear pocket to swallow four gels, plus waistband loops at the front to accommodate two more. Other mid-race essentials can be securely stashed in a zippered rear pocket.