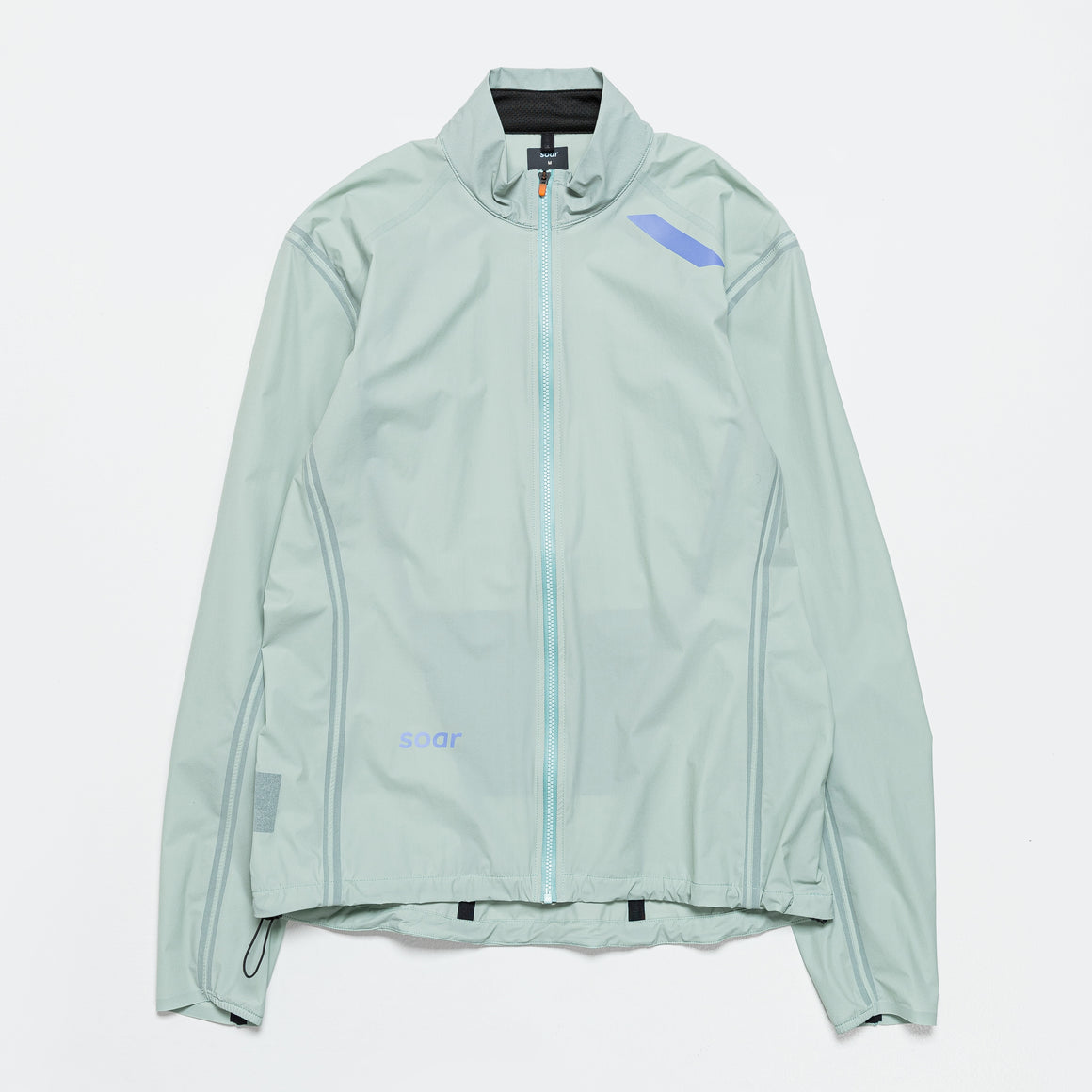 Ultrajacket - Mint
The latest evolution of the Soar Ultra Jacket strikes the perfect balance between breathable, lightweight and waterproof. Technically advanced, cut for performance and highly practical, it's your go-to jacket for all but heavy rain. Constructed from Soar's unique new Rainout fabric - this jacket doesn't concede comfort for weatherproofing.
Using the same principle as their All Weather Jacket, it's an innovative, stretch-woven Italian fabric that features the application of DWR on both the yarn and the finished fabric. Plasma etching the yarn before application increases the durability and lifespan of the DWR. There's no separate membrane to cause that 'boil in the bag' feeling, so you won't overheat, even on milder days.
Designed to perform across a wide range of temperatures, its advanced fabric, taped seams, sleek fit and high neck form a formidable barrier against wind and rain. Its lightweight construction aids comfort. Whilst the jacket features a full-length zip, drawstring waist, and a zipped rear pocket large enough for all your mid-run essentials.