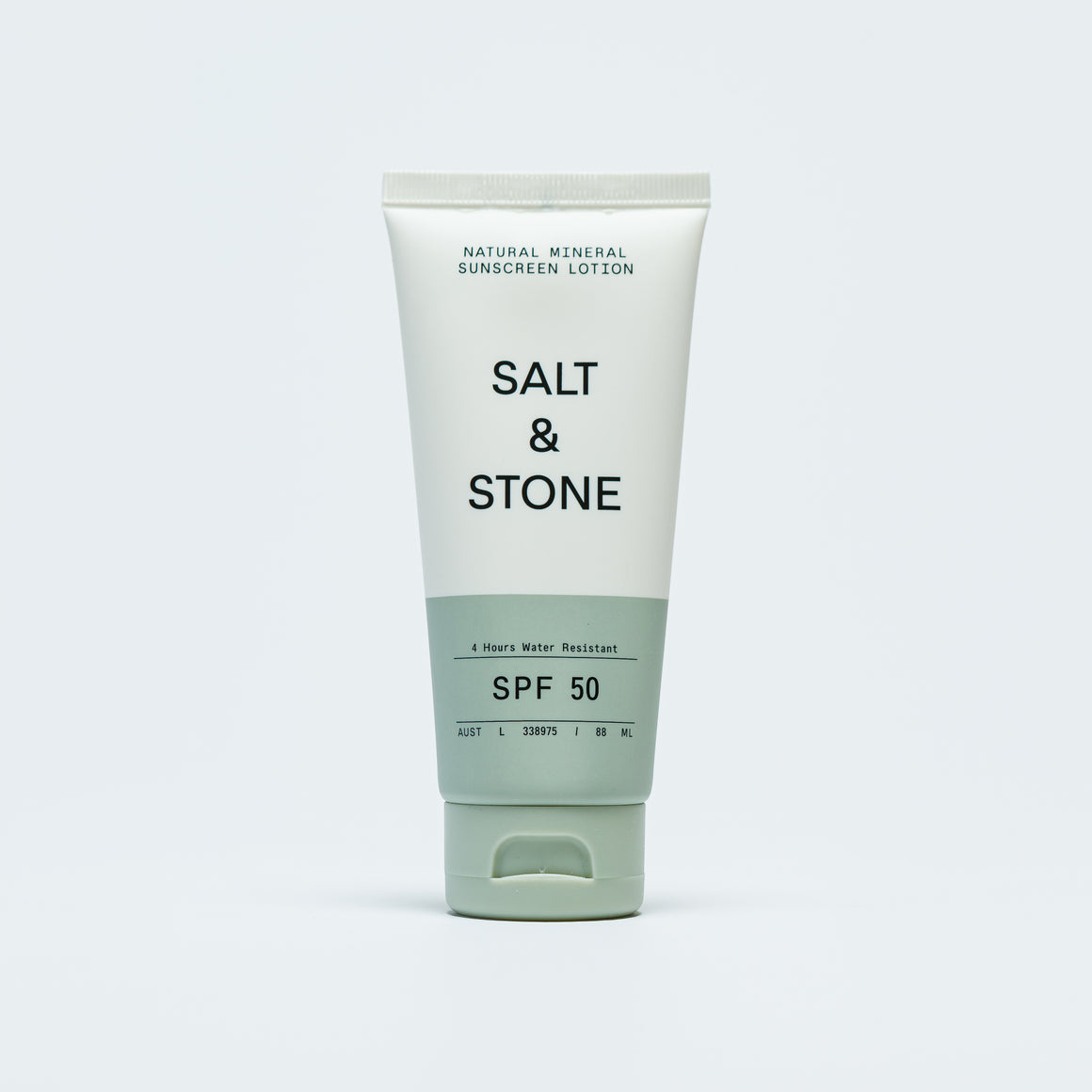 SPF 50+ Lotion
The Salt & Stone Natural Mineral SPF 50 Sunscreen lotion is an all-natural lotion formulated to be water and sweat resistant. This non-greasy, reef safe formula sinks into the skin effortlessly with no white residue left behind. Rosehip Seed soothes and moisturises the skin while Non-Nano Zinc Oxide blocks UVA and UVB rays.
– Key ingredients include Rosehip Seed Oil, Avocado Oil and Vitamin E.
– Non-Nano Oxide blocks UVA and UVB rays. SPF 50.
– All-natural, reef safe formula that is great for your skin.
– Water and sweat resistant.
– Apply evenly 15 minutes before sun exposure, and don't forget to reapply.