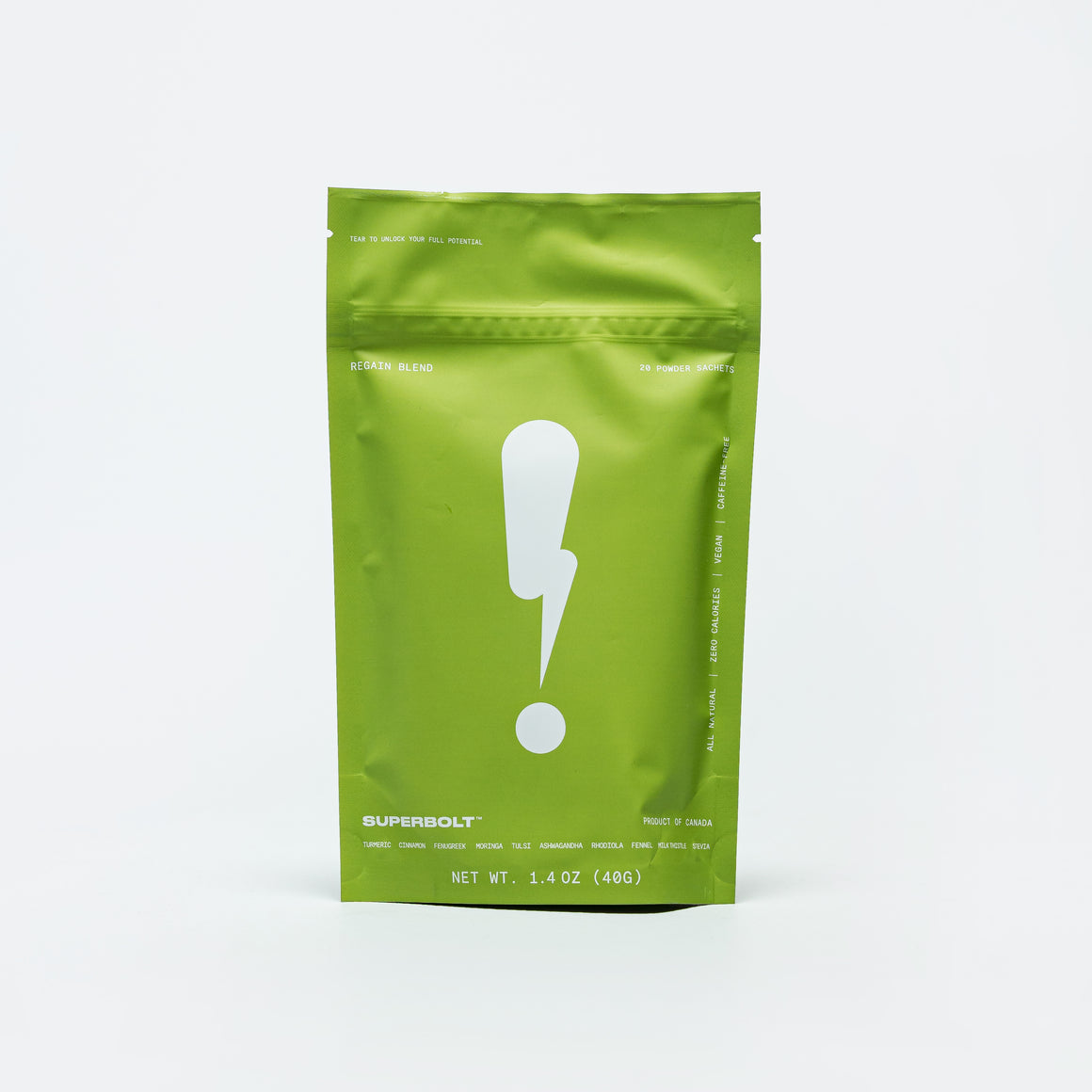 Regain Powder - 20pk
Superbolt Tea's recovery powder. Specialised ingredients like Rhodiola, Ashwagandha and Fenugreek fuse together to create the ultimate post-workout blend. Become the best version of yourself by using this blend after your elevated workout routine.
Taste profile: Earthy, Fennel, Turmeric and Cinnamon. 
Simply add the powder into a bottle add a touch of boiling water to help it blend then add ice and cold water for a quick recovery hit. This Superbolt™ blend also pairs well in any smoothie or simply add it with any milk or dairy alternatives for recovery latte! 
Specifications
Includes 20 stick sachets
ZERO caffeine

Ingredients
- Turmeric
- Tulsi
- Fennel
- Cinnamon
- Rhodiola
- Fenugreek
- Moringa
- Milk thistle
- Ashwagandha
- Stevia extract

Mix one sachet with 500ml (16oz) of hot or cold water.
Adjust the powder/water ratio based on your preferred of sweetness & strength.