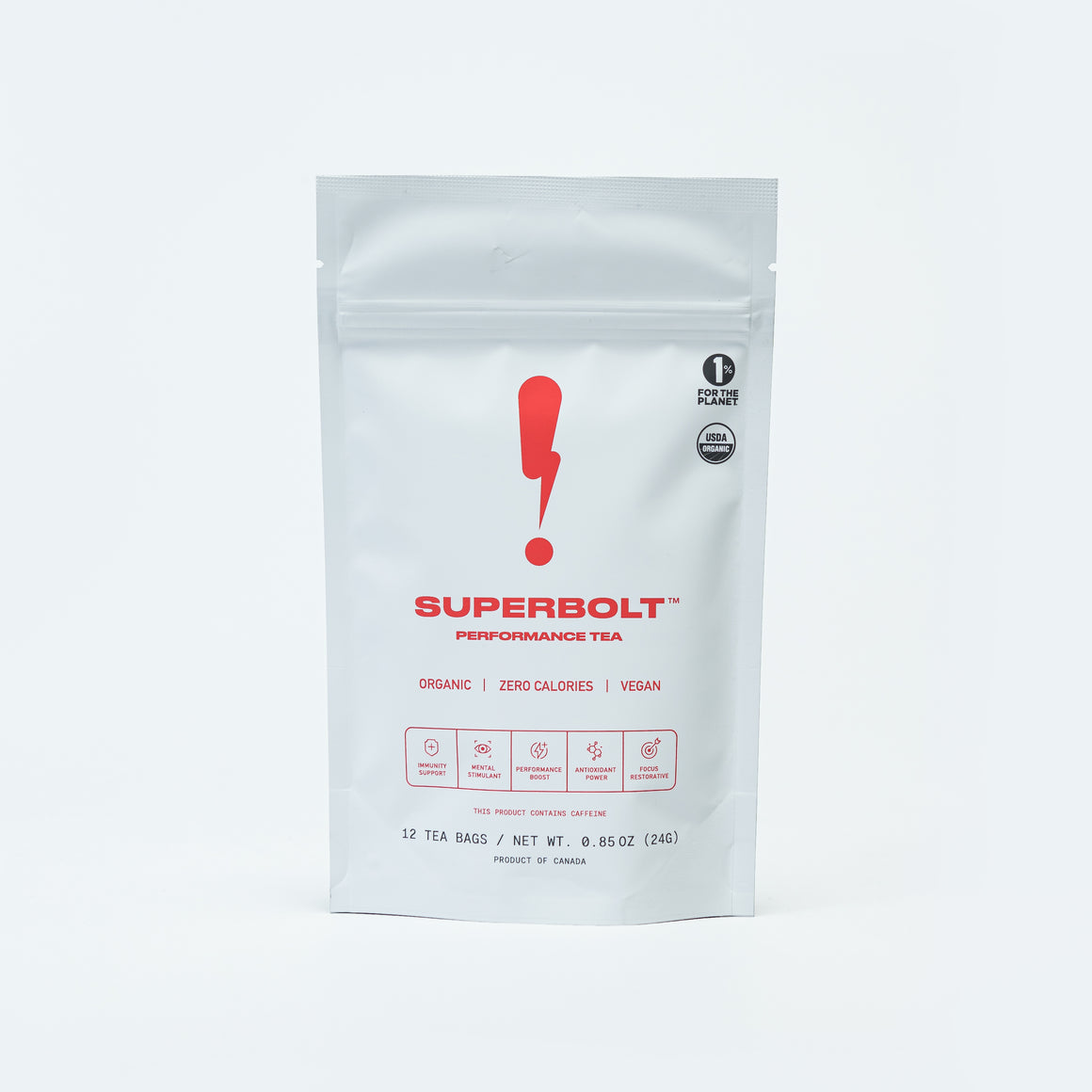 Performance Tea - 12pk
Superbolt Performance Tea is specifically formulated to support the pursuit of peak performance. The Performance Tea offers a consistent energy source without the crash and drag of coffee and energy drinks. Superbolt gives you the energy and the mental support to perform all day, whether on the track, road or even in the office.
Oh, and did we mention it tastes bloody fantastic! Each tea bag contains 11 unique ingredients, including black teas, ginger root, cinnamon, yerba mate, vanilla, sencha green tea, stevia, astragalus, Siberian ginseng, Schisandra berry and white tea.
– Superbolt Performance Tea - 12pk
– 38mg of caffeine per serving*, an average cup of coffee has 100mg
– Stimulates the metabolism and respiratory system
– Amino acids help you relax and increase concentration