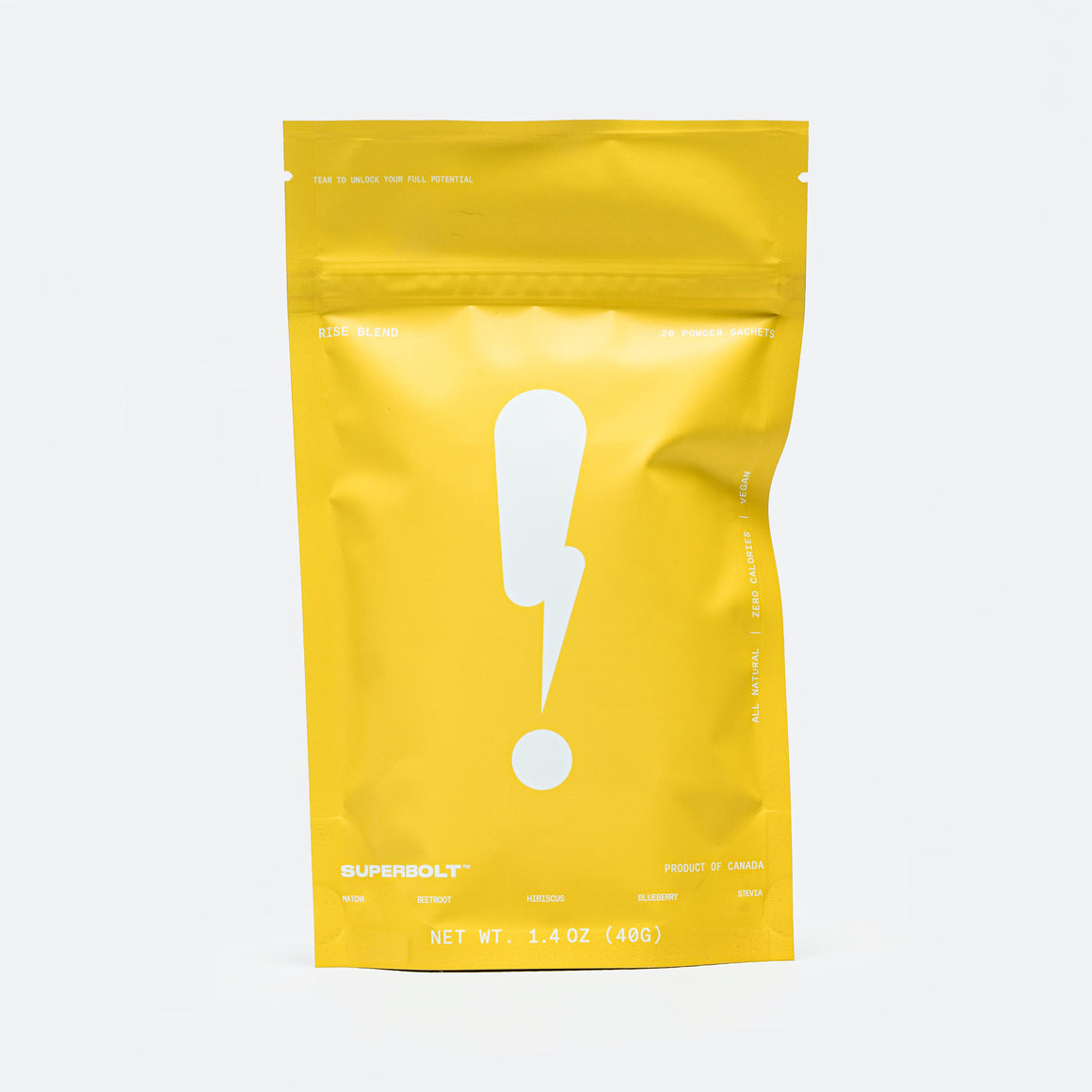 Rise Powder - 20pk
Suberbolt Tea's new all natural pre-workout powder prepares you for your next workout without the effect of jitters and crash like a lot of pre-workout powders on the market give you. The blend of Matcha and Beatroot minimises fatigue and boosts energy before your next workout.
Taste Profile: Matcha, Beetroot, Hibiscus, Blueberry, and Stevia Extract.

Simply mix 1 sachet with 500ml of hot/cold water to combine or even add to your smoothie.
- 13 mg of caffeine per sachet.
- Boosts energy producing cells.
- Combats fatigue.