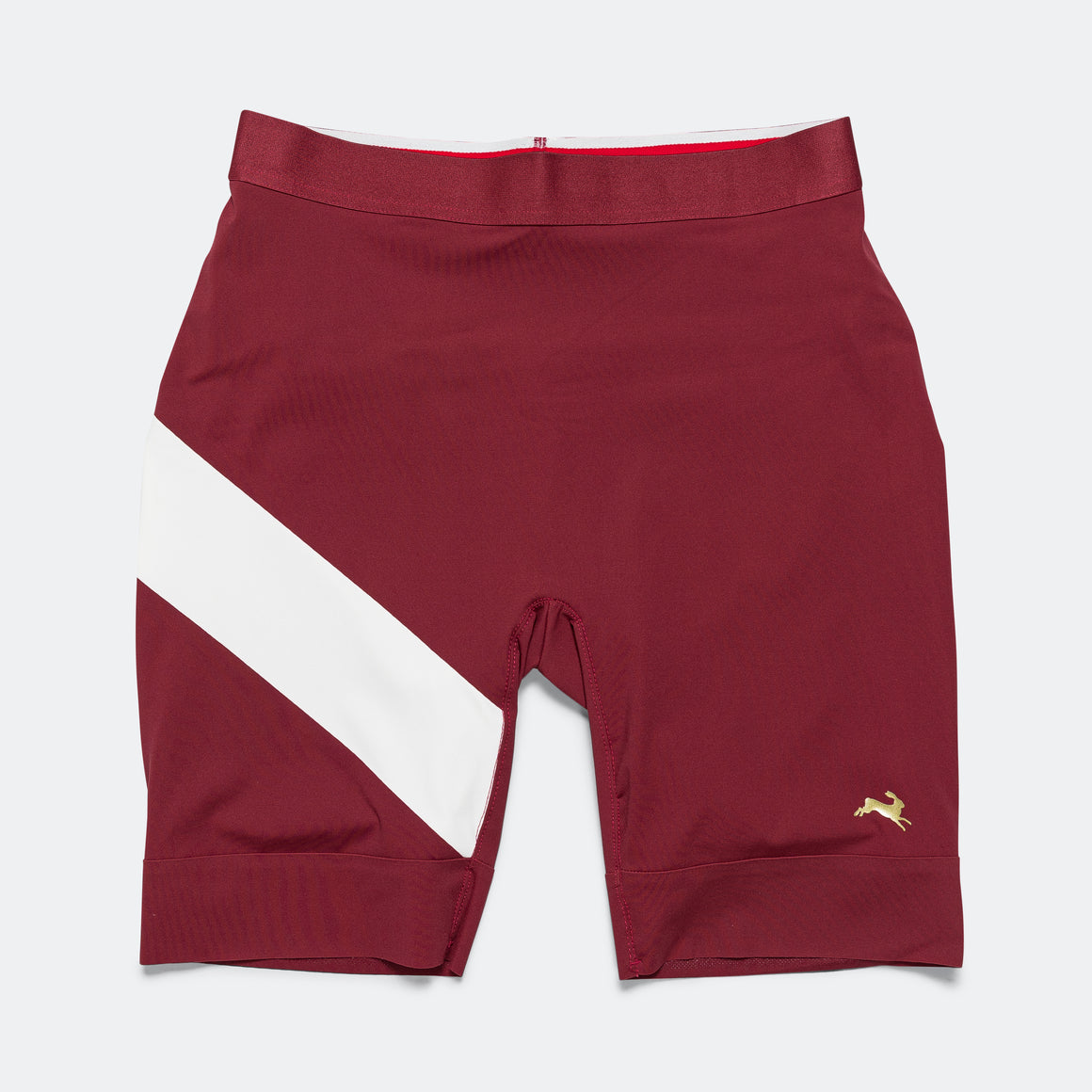 Allston Half Tights Lined - Pomegranate/Ivory
Billed as a tight for higher intensity training, the Tracksmith Allston Half Tights are a sleek style for warm weather and a hot pace. A high, soft waistband offers maximum support without being restrictive.
The Italian-woven Allston fabric — from which this styles derives its name, is perfect for runners who prefer to feel more supported in their tights. The hem is free cut, meaning there's no finishing seam. Instead silicone dots prevent the legs slipping or bunching.
- Tracksmith Allston Half Tights Lined - Pomegranate/Ivory
- 185gsm "Allston" 57% Nylon/43% Elastane
- Made in Italy
- Wide self-fabric waistband
- Free cut hemline with silicone dots prevents bunching
- Hidden key pocket
- Back phone pocket