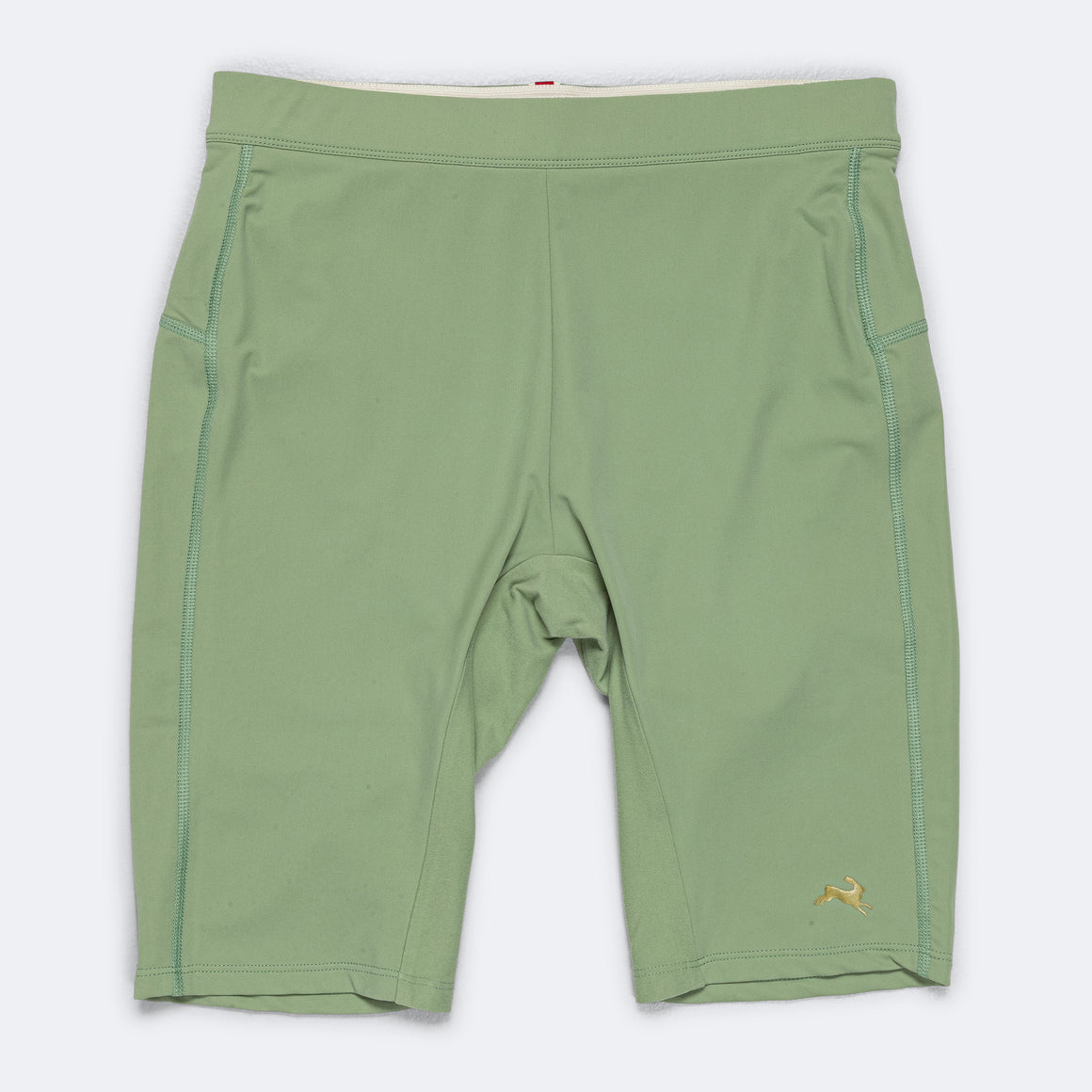 Mens Reggie Half Tights Lined - Loden
There's a bit of debate around wearing underwear with tights. It's probably not as deep-rooted as the age-old card holder/bifold wallet war, but there's definitely devision. Tracksmith wanted to approach things diplomatically and the result is an built-in liner. You get to avoid double layers whilst getting the support you need.
Inverno blend has a smooth durable face which fends off light rain, and a brushed back to help regulate temps. This quick-drying material is specially knit in Italy and finished with a signature stripe waistband.
Specifications
- 190gsm "Inverno" blend 80% Nylon/20% Elastane
- Made in Italy
- Water shedding, quick-dry, temperature regulation
- Lightweight liner
- 9" inseam
- Zippered fuel pocket
- Elasticated waist