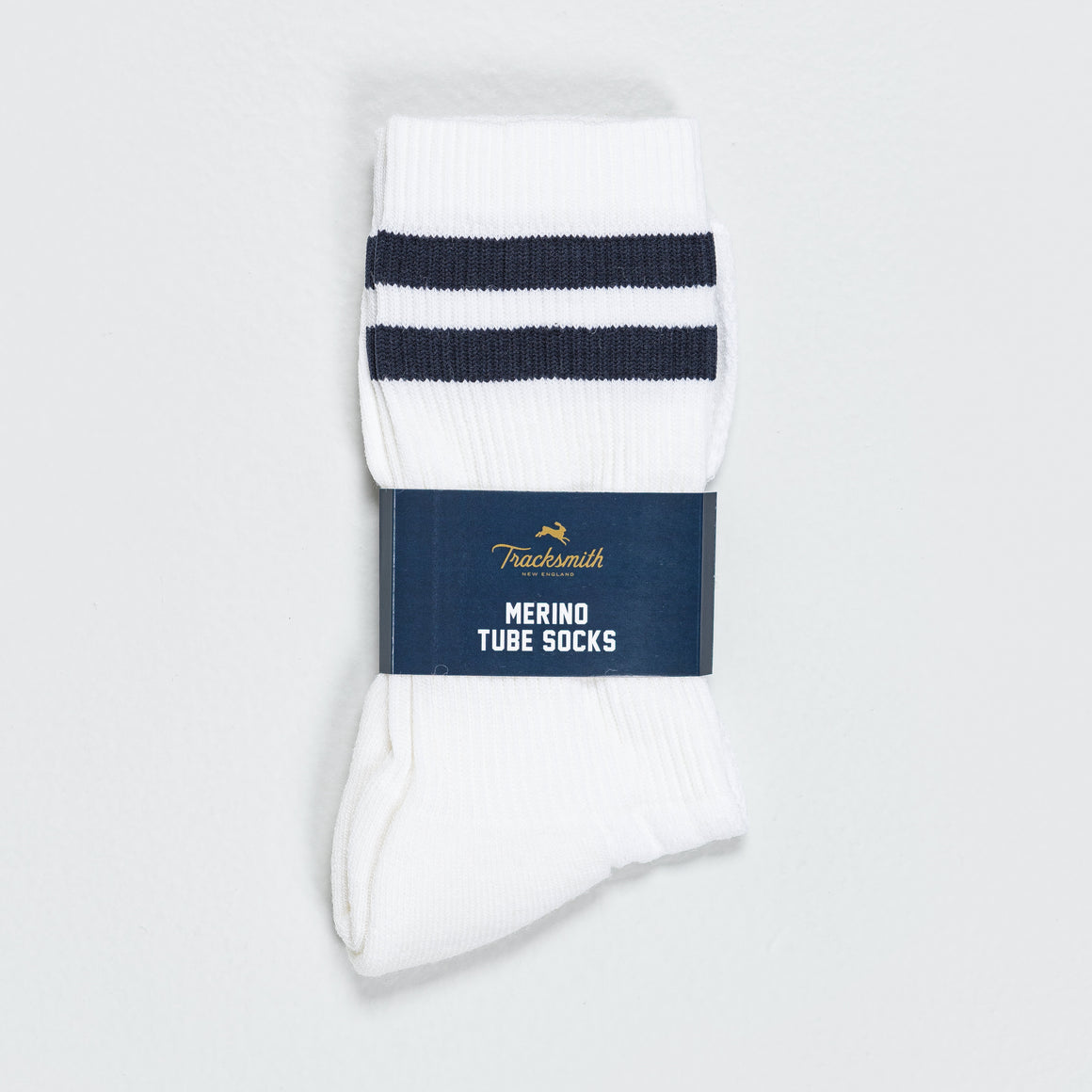 Merino Tube Socks - White/Navy
Merino.. in a sock.. The best thing since sliced bread if you ask us. And yet again another tube sock to show off our cheeky well built calves that carry us threw the K's. With athletic striping it ads some well classy flair that goes back to the times of running ridiculously fast.

Made from 73% merino wool they are going to be warm, comfortable and most importantly aren't going to smell after smashing the K's.

- Tracksmith Merino Tube Socks - White and Navy
- Merino Tube socks perfect for the winter days
- Athletic Stripping for some athletic flair.