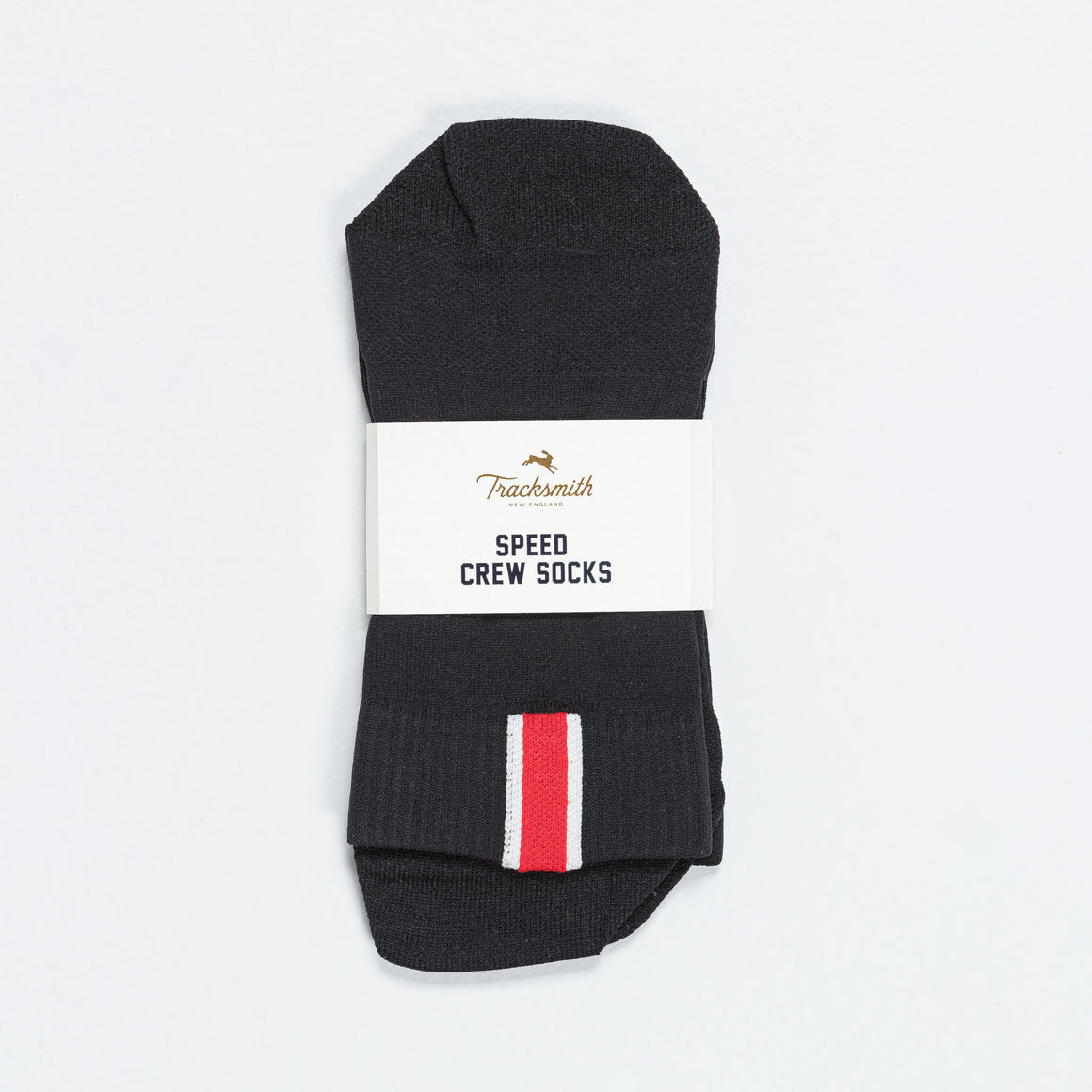 Speed Crew Sock - Black
Socks are one of those things that often gets overlooked. Although they're the only thing between you and your shoes, many people are a bit shy spending on a good pair of socks. In reality, a good sock is worth its weight in gold. Thankfully Tracksmith socks aren't that expensive, so you can get comfort and durability without having to break the bank.
The moisture-wicking blend is equipped with enough compression to avoid slippage, whilst the arch is contoured for a close fit. Extra cushioning on the achilles minimises rubbing and zoned mesh over the bridge of your foot keeps those puppies cool.
- Tracksmith Speed Crew Sock - Black
- 5" mid-calf length
- 95% Poly/5% Elastane
- Micro cushioned heel/achilles
- Contoured arch
- Zoned mesh over foot