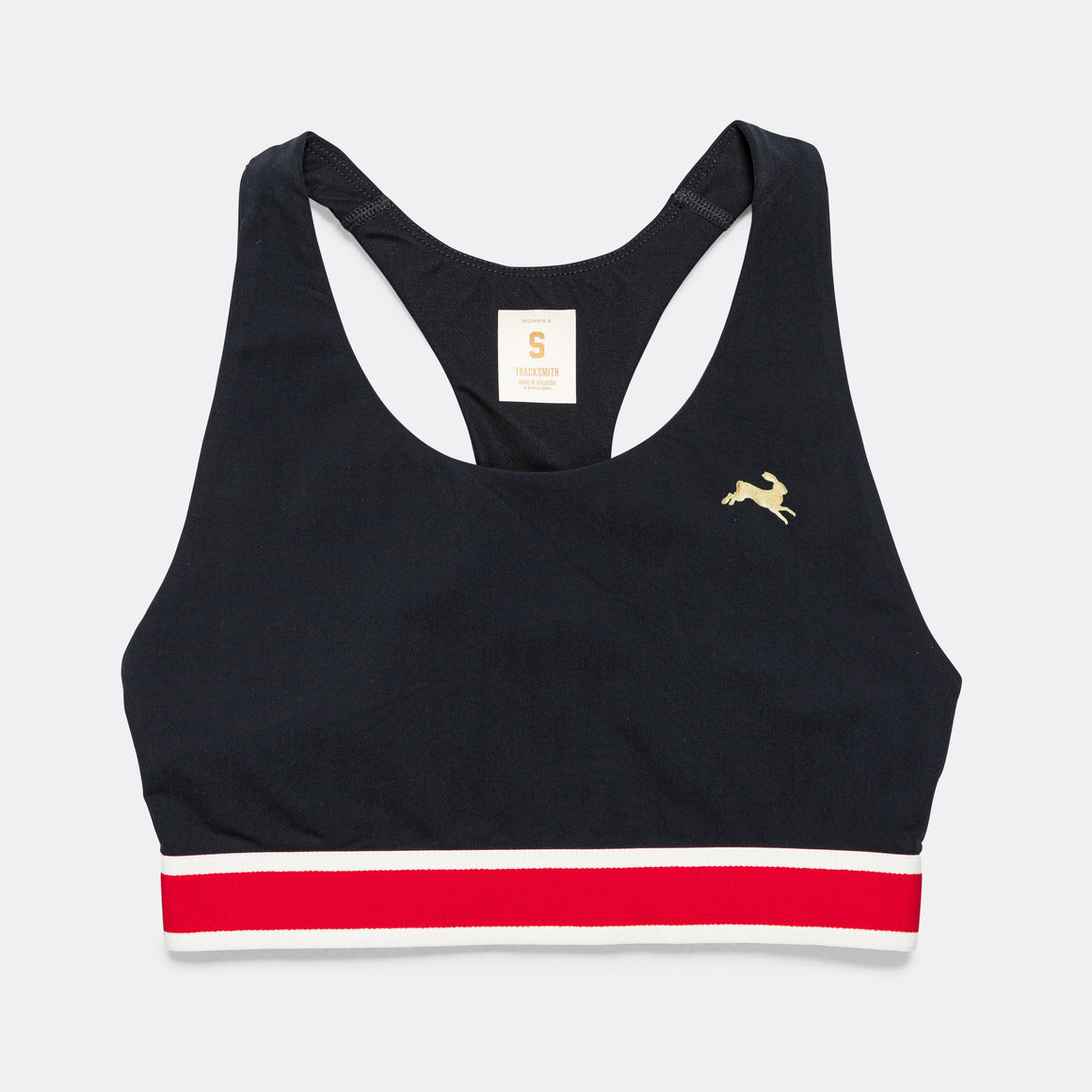 Womens Run Bra - Black
For hot days when you need minimal kit, the Run Bra will perform as a standalone top. Developed as a solution for women sick of low quality construction that over-compresses, leaving you feeling slightly breathless. The Run Bra delivers compression that won't smother you or stifle your stride.
Tracksmith employs a wide elasticated wool band to hug your ribcage without pinching. Inverno lining is super soft against your skin and dries quickly to keep you feeling fresh. Effortless and sharp, it's perfect on days too warm for a shirt.
- Tracksmith Womens Run Bra - Black
- Medium-impact support for AA to C cups
- Low-impact support for C+ busts
- Shell: 185gsm "Allston" 57% Nylon/43% Elastane
- Made in Italy
- Two-way stretch, quick-dry
- Lining: 190gsm "Inverno" 80% Nylon/20% Elastane
- Made in Italy
- Wool-faced elastic band
- OEKO-TEX 100 Certified