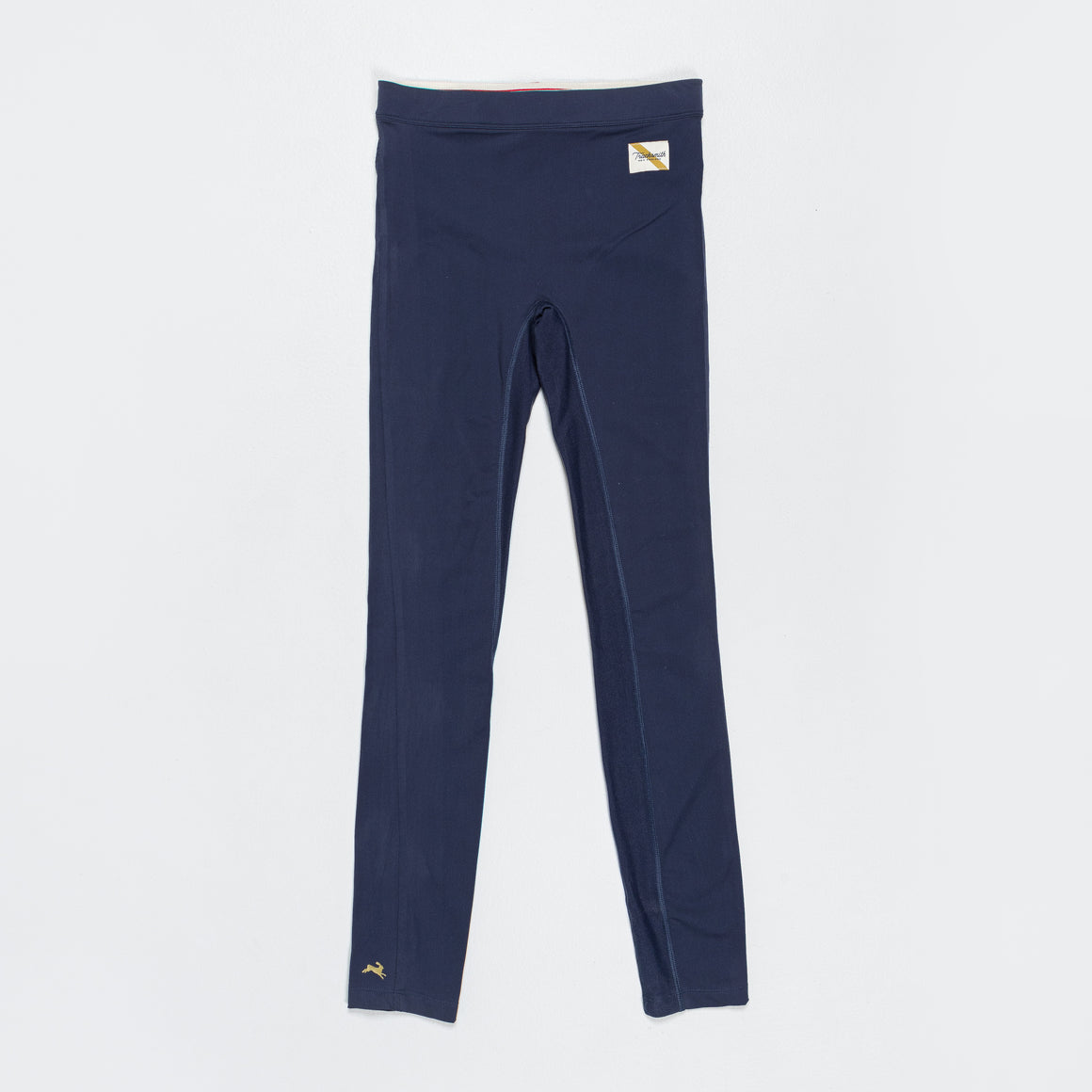 Womens Turnover Tights - Navy
The number 1 selling tights from Tracksmith.. The Turnover Tights, designed to be run into the ground into the coldest of climates. Now in a full-length finish, they built from the best Inverno Blend Fabric that is super lightweight whuilst figure hugging to trap in the warmth you need. Feeling perfect at full stride they maniuplate around the body for free movement whether your smashing tempo K's or clicking of miles, these have you covered.

- Tracksmith Womens Turnover Tights - Navy
- Lightweight Inverno Fabric with a soft brushed Back
- Elastic Waistband
- Back Zipper Pocket, perfect for gels or keys!