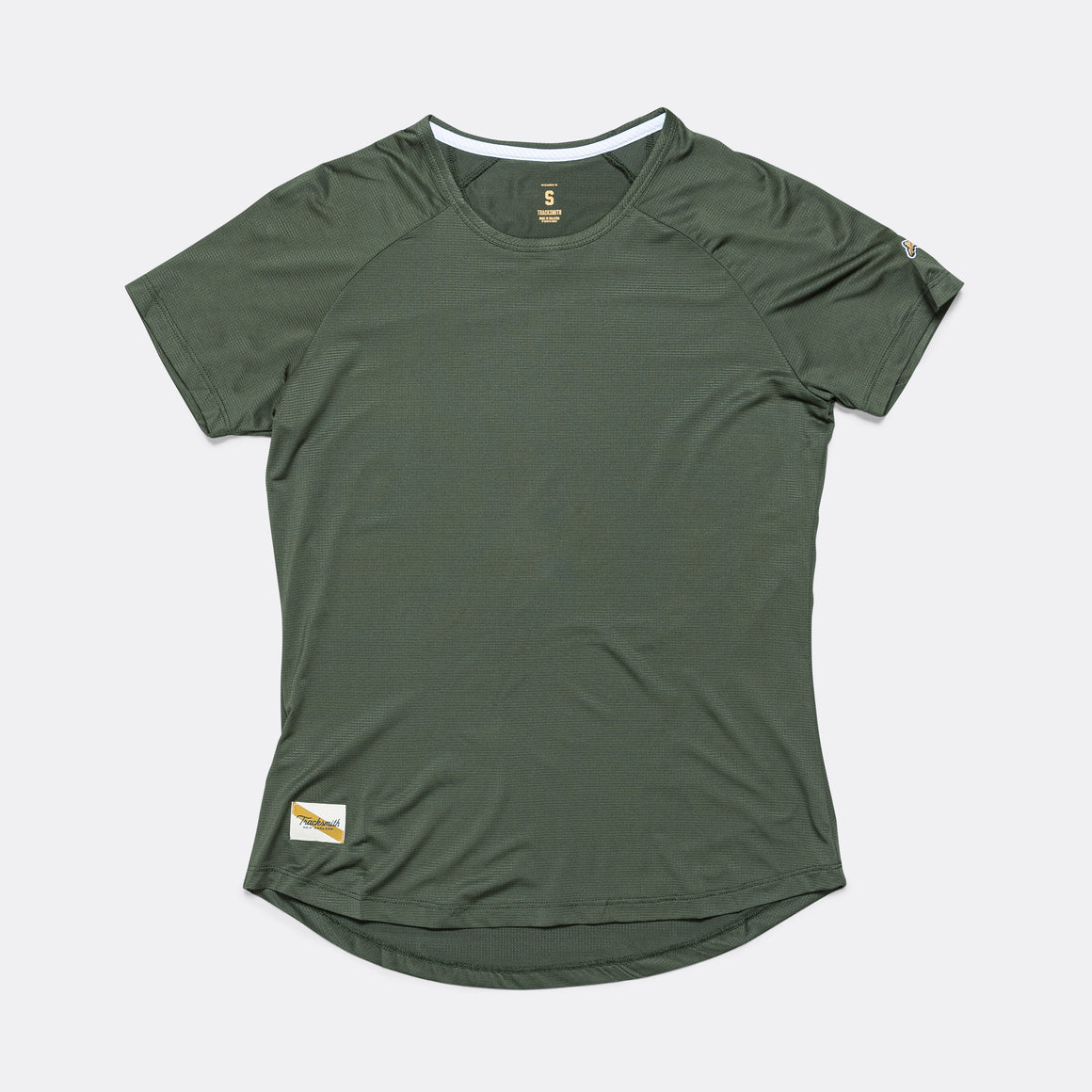 Womens Twilight Tee - Forest
A simple tee, that's not simply a tee. The lightweight construction and contoured cut provide you with a comfortable fit that won't hold you back. The highly breathable fabric also helps prevent odors, so you'll spend less time worrying about smells and more time clocking up miles.
The Twilight range uses Bravio Blend, an Italian milled material that performs in all conditions. Created on high-gauge knitting equipment, it features small pointelle holes forming a micro mesh that's both breathable and moisture-wicking.
- Tracksmith Womens Twilight Tee - Forest
- 115gsm "Bravio Blend" 85% poly/15% elastic
- Made in Italy
- Four-way stretch
- Moisture-wicking