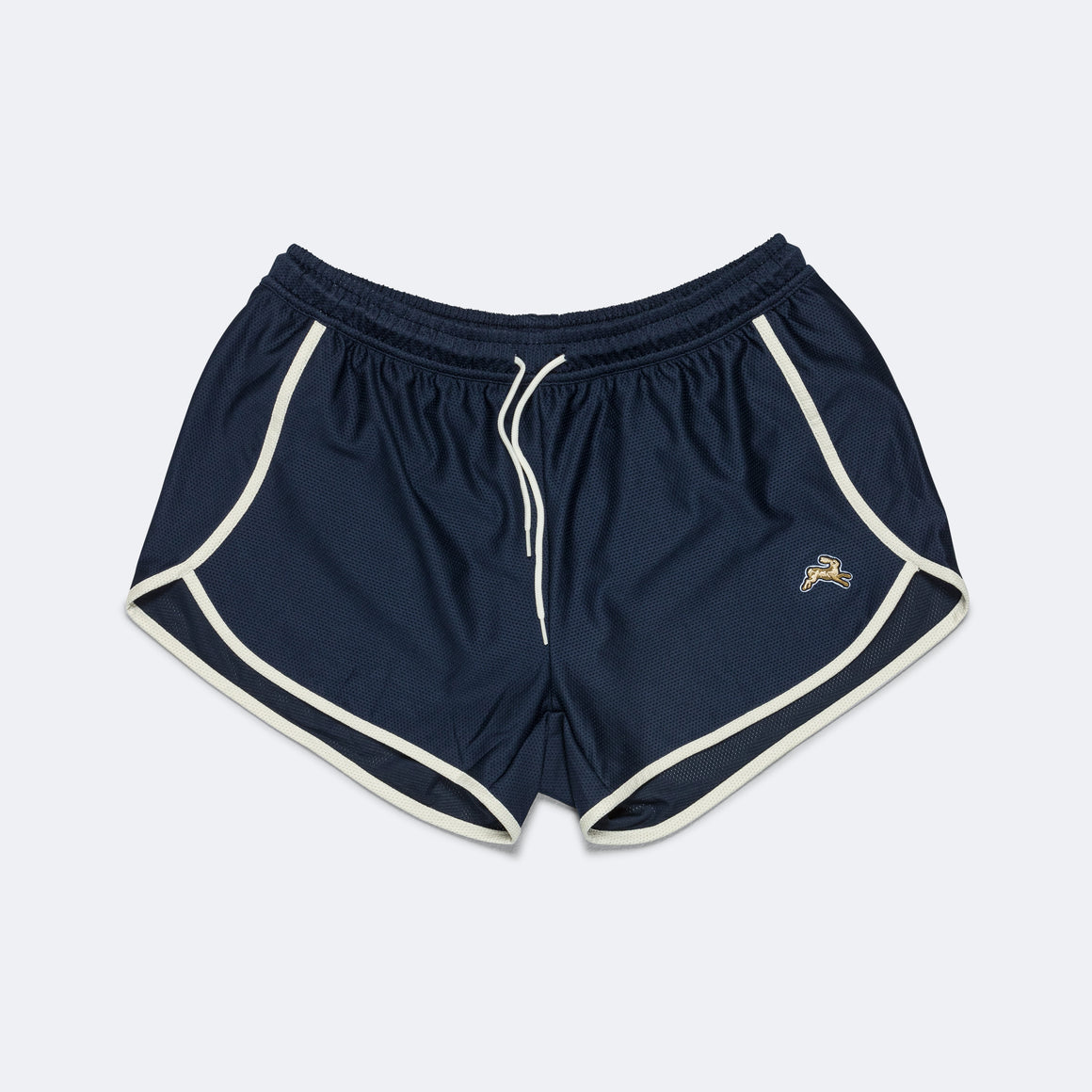 Womens Van Cortlandt Shorts - Navy/Ivory
If you've got that good taste you will know you want to be rocking a pair of the Tracksmith Van Cortlandt Shorts. The ideal balance between race-ready function and unreal taste.
This is where it all began for Tracksmith. The distinctive sash is inspired by those awarded to Cornell Track and Field athletes that earned championship points in the late 1800s. Unless Doc Brown really did make that time machine, we aren't in 1800s anymore, but the legacy remains!
Specifications
- 145gsm "2:09 Mesh"
- 82% Poly/18% Spandex
- Antimicrobial finish
- Eliot the Hare badge
- OEKO-TEX 100 Certified