25.11.21
[The] Journey — Anzari Atik
Running is my little mental break. It's a time when I don't think about anything else other than putting one foot in front of the other. I guess it's a form of mindfulness or meditation for me. It's the best way to start my day.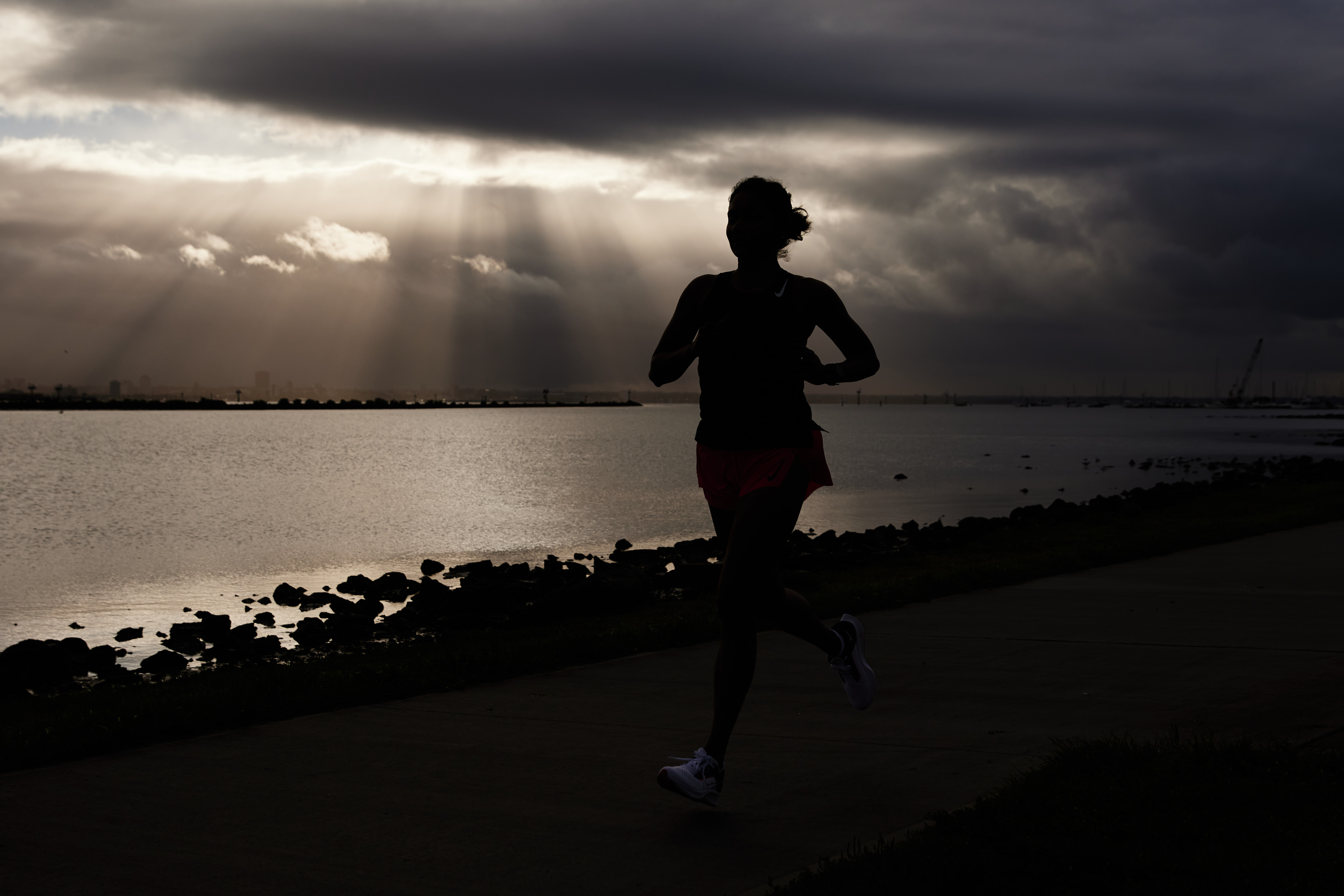 [The] Journey — Beginning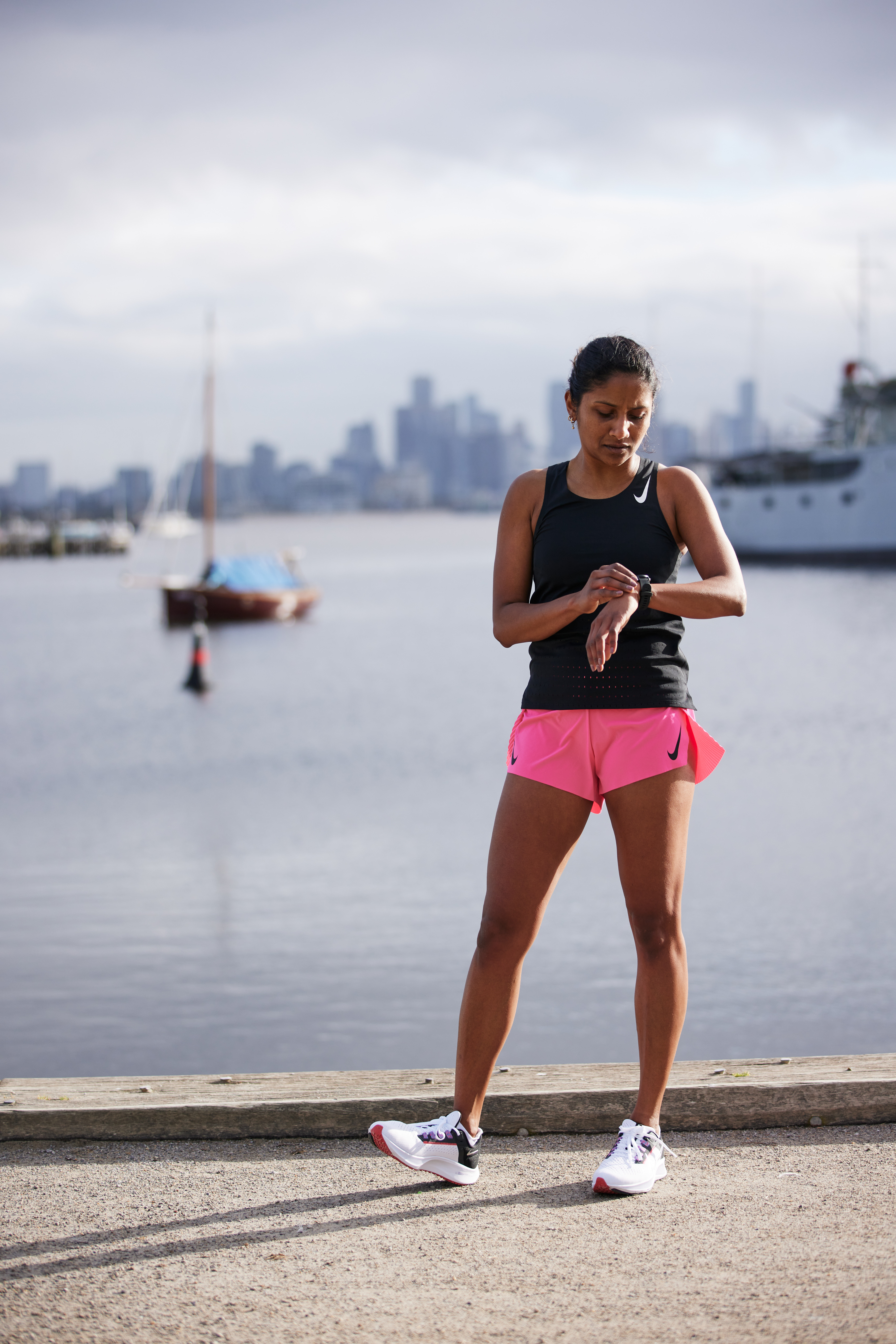 [The] Journey — Beginning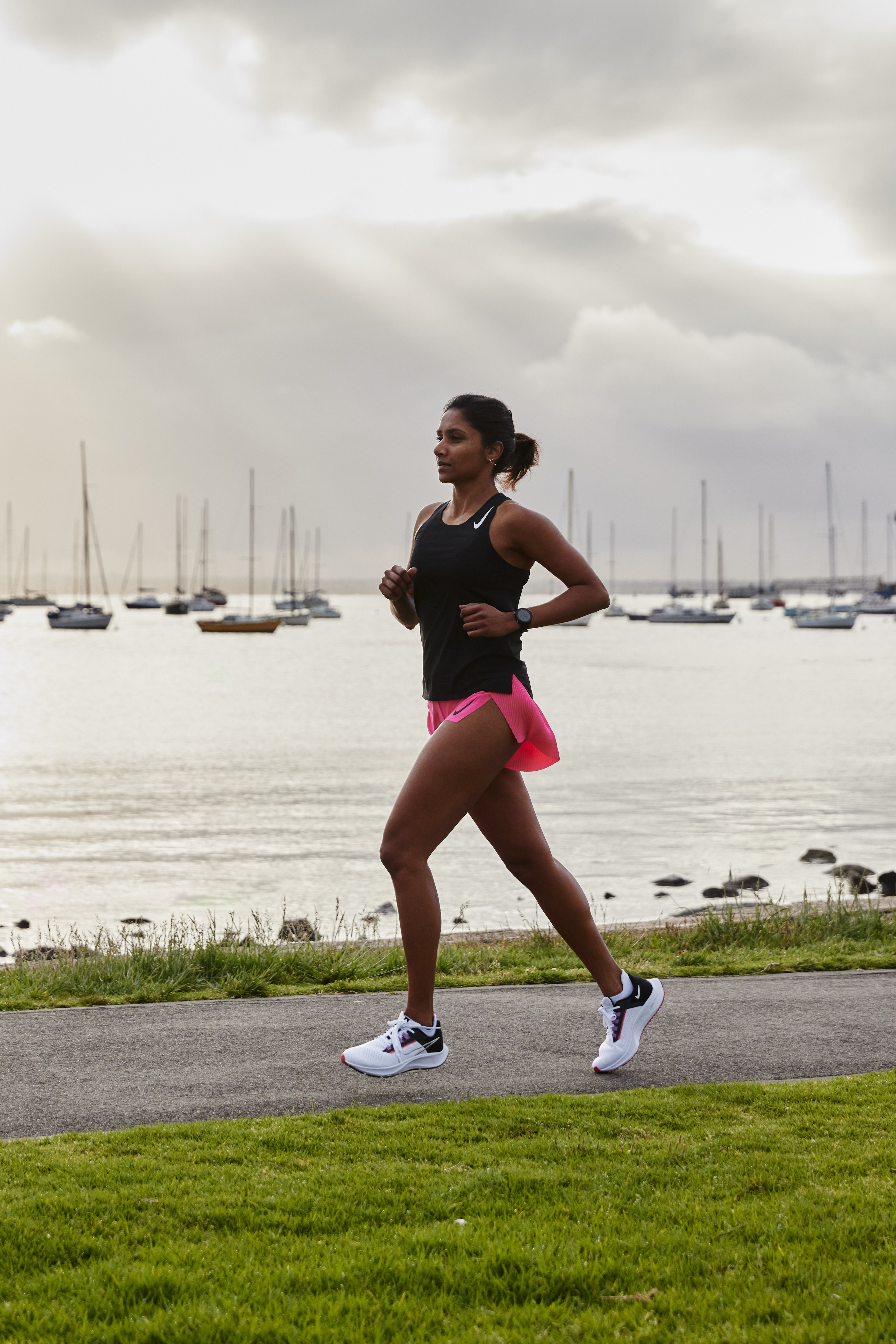 [The] Journey — Beginning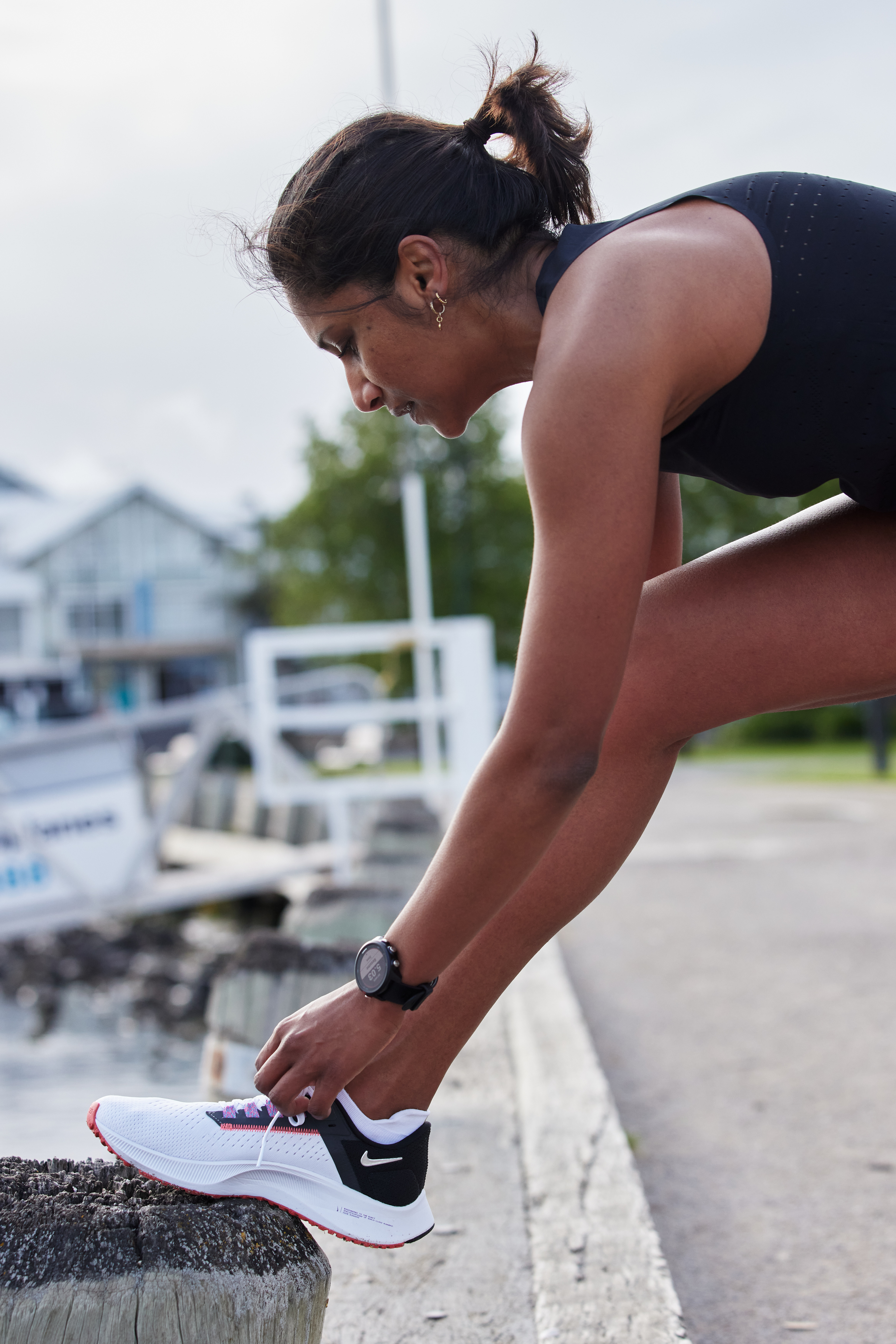 [The] Journey — Beginning
Athlete — Anzari Atik
Distance — 10km
Tell us about yourself; who you are, what you do for a living, your hobbies & interests outside of running.
I'm a massive science nerd. I have a Ph.D in neuroscience and was doing my own research in the field of Alzheimer's and Parkinson's disease for a few years while I lived in the states. I shifted gears a little since coming back to Melbourne, and now work for a Pharmaceutical and Medical Device Development Organisation, which I love. Outside of my professional career I also teach yoga at a few different studios around Melbourne, which is a big passion of mine. I love practising yoga just as much as I love running. When I'm not doing either of those things, I love heading to the gym, swimming, surfing, hanging out with friends, and just doing anything physically active outdoors really.
 
What event are you training for at the Nike Melbourne Marathon Festival?
My initial goal was to do the half, but I got injured (2 disc protrusions) a few months ago. So now that I'm slowly getting back into running, I'm aiming for the 10k which I haven't raced in a while. I've always been half mara or marathon driven so this feels like a nice change of pace.
 
Is this your first time tackling this distance or first time in an official race and do you have a certain time or goal in mind? Remembering that finishing is a goal in itself!
This won't be my first time in an official race or tackling this distance. I secretly have a goal time in mind haha but at the moment I'm trying not to add that pressure post-injury and really, I'd just be happy running, finishing feeling good and just finally enjoying the race environment.
 
Are you planning on training or do you currently run with a group/run crew. If so, what are some of the things you love about running with a group?
I am training at the moment, both on my own and with a run crew, am:pm.rc. I love running with a run crew. It's a big source of support and accountability for me. It's easy to roll out of bed for a 6:30am track session when you know you'll have friends waiting for you and you know it'll be a fun morning on the track. Some of my now closest friends are ones that I've met through a running crew. I think these groups give you access to likeminded people and access to a massive social support network. I'm constantly inspired by achievements and just love being each other's cheer squad.
 
What is your main reason or source of motivation for running at the festival or running in general?
Running is my little mental break. It's a time when I don't think about anything else other than putting one foot in front of the other. I guess it's a form of mindfulness or meditation for me. It's the best way to start my day. I guess my motivation for signing up for festivals/races is that it gives me something to aim for in terms of training, and just something fun to look forward to. It makes me push myself to figure out what my body can do. Which is always fun to find out!
 
What is your favourite Nike running shoe to clock-up your KMs in and why?
I'm a big fan of the original epic reacts. I love how light they feel and just the sleek design which moulds perfectly to my feet, so they don't feel bulky. They feel like the perfect track shoes. I'm also keen to check out the Vaporflys and Alphaflys just going off what I've heard about them.
[Training Update]
You're now halfway through your training program. How have you found everything so far? Is there anything that has surprised you for better or worse?
I've been feeling great, and I'm surprised with how my body is holding up. There are days when I'm just tired and I think that's now just an accumulation of things openings up and events mixed in with training. So, I'm moving and adapting accordingly and trying to pull back when I'm tired and making the most of the days I have the energy.
How is your body holding up to the rigours of training for a race? Have you been utilising many recovery modalities to help with the added load?
So far so good. I think my body is holding up because of those extra hours spent doing strength training and resting when I should, versus not taking rest days. I get so much joy out of movement, and it just feels great for my brain, which makes it hard for me to take rest days, but it's a work in progress. I've been incorporating yin yoga or just more gentle flow on my rest days which feels great, and it's really helped with the training load. There are also days where I end up just going for a walk to the beach and stretching afterwards as recovery.
What has been the most enjoyable part of your journey so far?
Running with friends! I couldn't see a lot of my running friends during lockdown with the radius restrictions and I love running with people. That's probably been the most enjoyable part about training, being able to do it with other runners. I didn't realise how much I missed that until I didn't have access to that group setting. So, for me just being able to run with friends, and run with the run crew, makes training fun.
Have you been training alone or predominately with a group?
I've been doing a bit of both, depending on my work schedule. I tend to do my shorter runs solo if I need to squeeze in a run before work, and longer runs with friends from the running group (am:pm.rc). My speed sessions on track are always with the run crew though which makes those sessions so much more enjoyable, and the accountability helps with rolling out of bed at 5:30 in the morning.
Has your original goal changed as you have progressed through your training journey?
My original plan was to run the half mara. I hadn't run one in a race setting since pre-COVID. But I had to alter my plans a little due to injury, so I'm now doing the 10k, which I'm still very much excited for. I also love that about running, the continuous adapting and changing, setting new goals, and just learning from injuries. I feel like it always makes me that little bit stronger and more determined.
What Nike shoe(s) have you been putting the most KMs in throughout your training journey?
I've been loving the Zoom Pegasus 38, so that's probably the shoes that are getting the most KMs at the moment for road running. I've also been using the Zoom Tempo Next% for mornings on the track, so I'm also loving the feel of those on track.