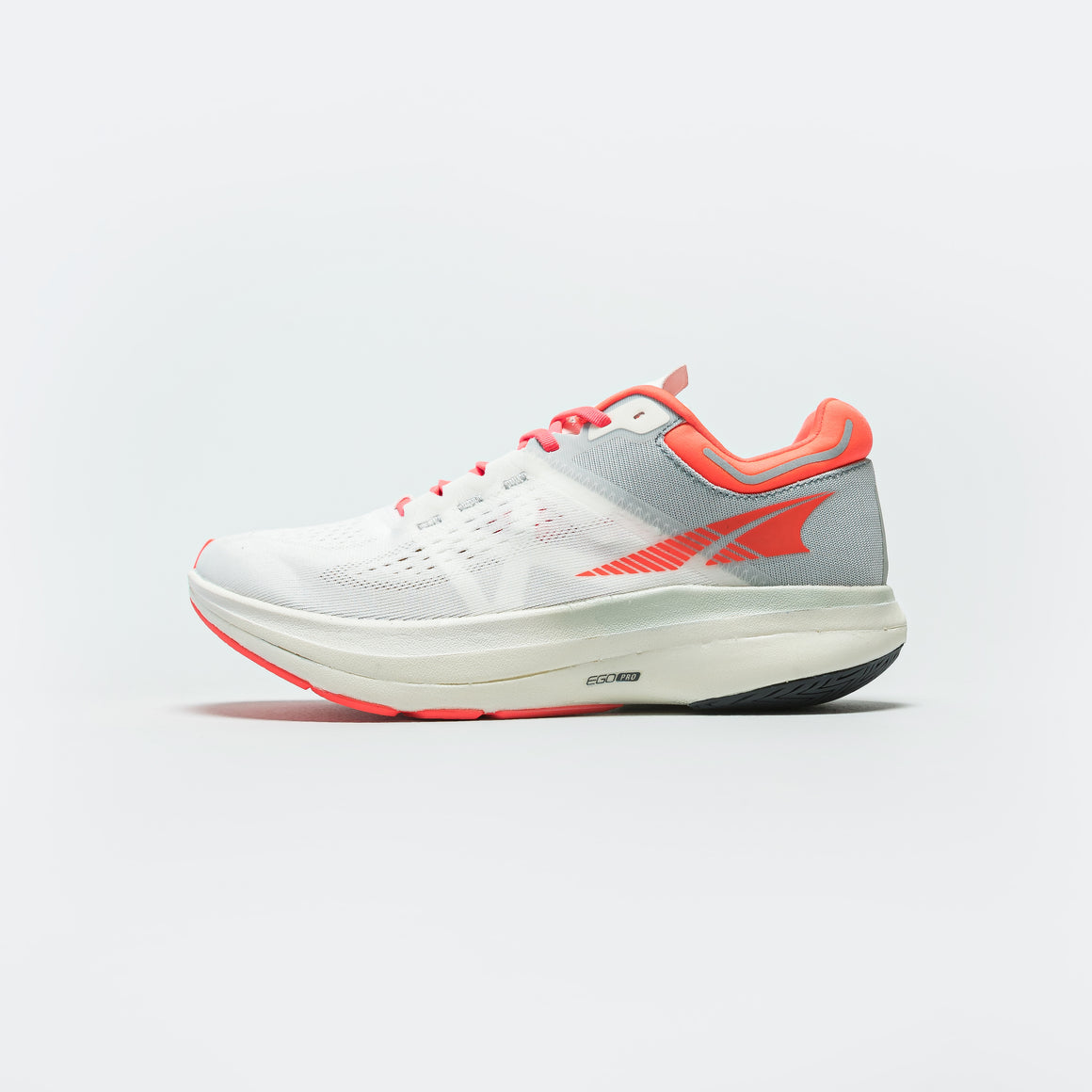 Womens Vanish Tempo - White/Coral
After releasing one of the underrated racing shoes of the year Altra are back at it with a training variant. The new Womens Vanish Tempo has been constructed on the same platform as the impressive vanish carbon. It features the same energetic EgoPro but the carbon plate has been removed from the midsole.

The removal of this carbon fibre plate free's up the shoe allowing you to move freely through your gait which will carry you through your training miles.
- Womens Altra Vanish Tempo - White/Coral
- super resaponsive EgoPro Foam
- 0mm drop for the balanced ride
- Altra Slim FootShape
- AL0A7R7161