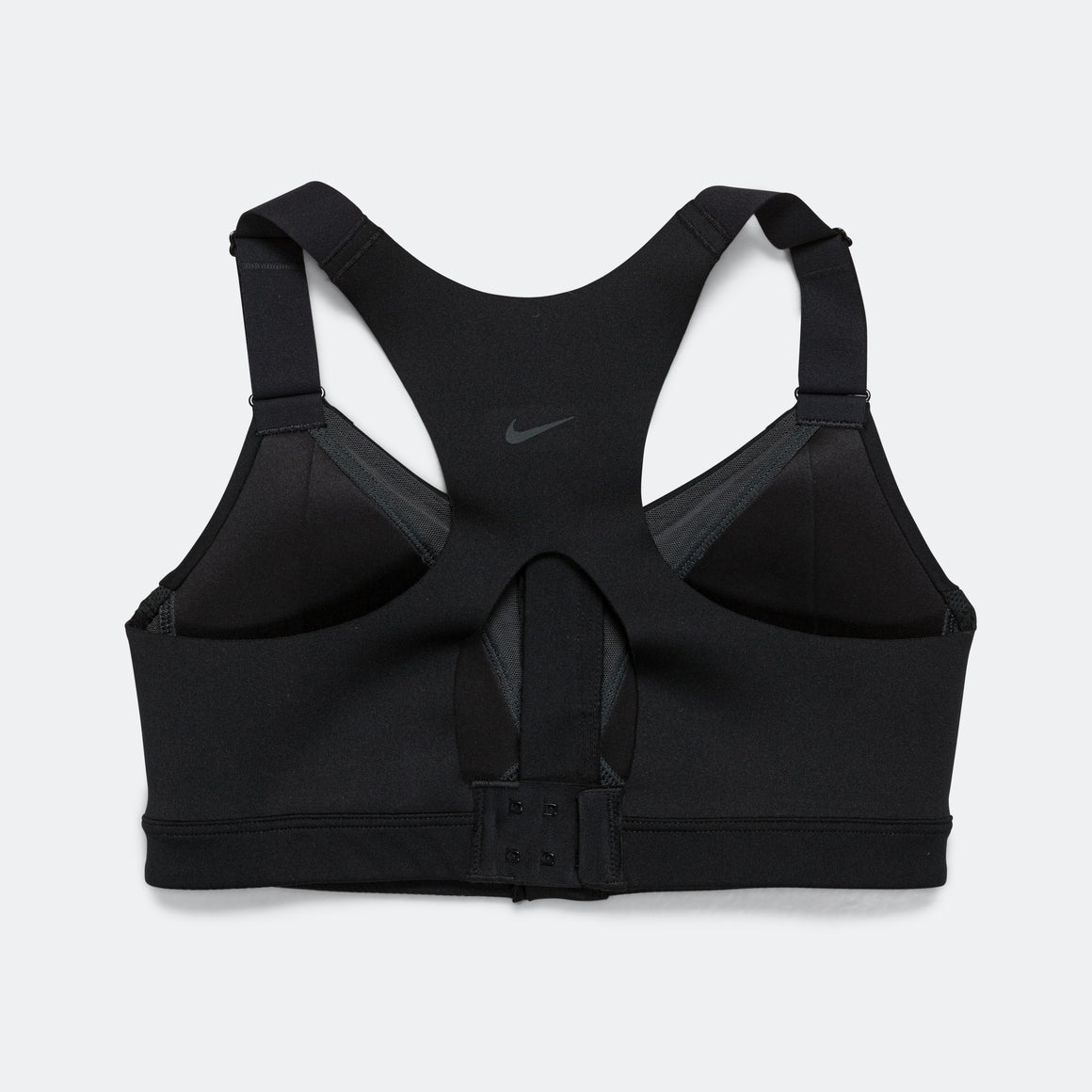 Womens Dri-FIT Zip Front Bra - Black
Nike's bra with the highest level of support and compressive feel with minimal bounce for a secure fit. A front zip and moulded cups provide shaping, with adjustment at the back so you can feel comfortably contained—yet still able to breathe. Ventilation on the front and back helps you stay cool.
Straps that adjust at the front let you fine-tune your perfect fit without having to bend over backwards. The semi-auto lock zip on the front helps prevent unwanted unzipping—it stays in place when you press down on it, but zips up easily. It also has an inner buckle that doubles up on safety. The addition of a back clasp makes getting in and out a cinch.
Specifications
- Maximum support
- Zipped front
- Front-adjusted straps
- Back clasp
- SKU: DD0436-010

Detailed Material Mix
- Body: 64% polyester/36% elastane
- Mesh: 65% nylon/35% elastane
- Bottom hem: 77–79% nylon/21–23% elastane
- Straps: 57–72% nylon/28–43% elastane
- Mesh lining: 81% polyester/19% elastane
- Pad top and back: 100% polyester
- Pad: 100% polyurethane