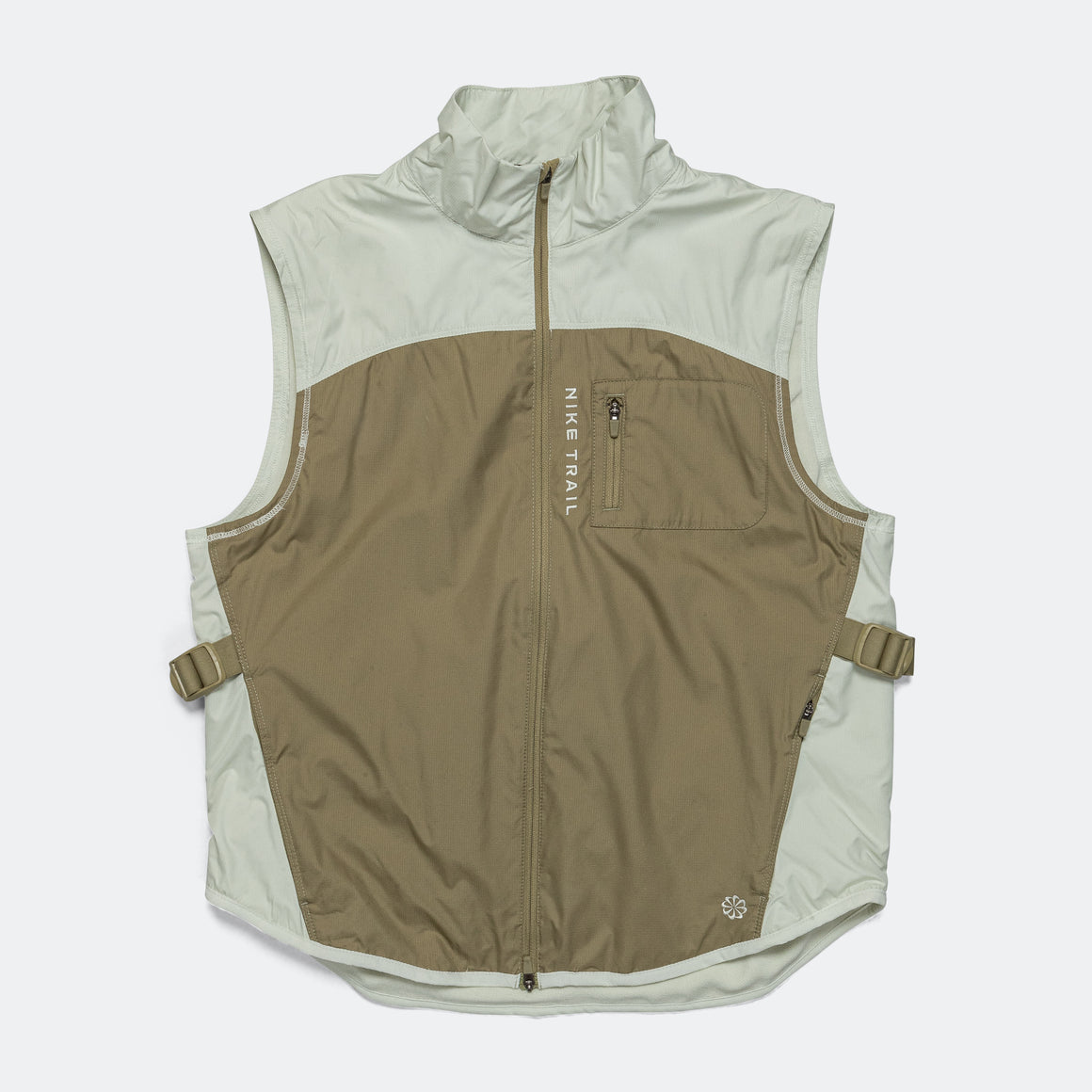 Womens Trail Repel Vest - Sea Glass/Neutral Olive
Whether you're out for a quick forest jog or a longer mountain run, Nike Trail has the durability and adaptability to help make connecting with your surroundings easier, even in dynamic conditions. Escape the concrete in this lightweight, water-repellent gilet. It's designed to help keep you dry and comfortable as you de-stress on your run. Plus, plenty of pockets—including 2 large enough to hold water bottles—make it easier to keep going.
Multiple pockets include 2 back drop-in pockets with an elastic top hem that provides easy access to items as large as a water bottle. Another 3 zip pockets on the chest and sides secure smaller items like your cards, keys and phone.
Specifications
- Polyester body w/ Polyester/Elastane lining
- Rip-stop fabric [water repellent]
- Stand collar
- 2-way zip
- Adjustable side cinches
- Chest pocket
- Dual back pockets
- SKU: FD0231-020