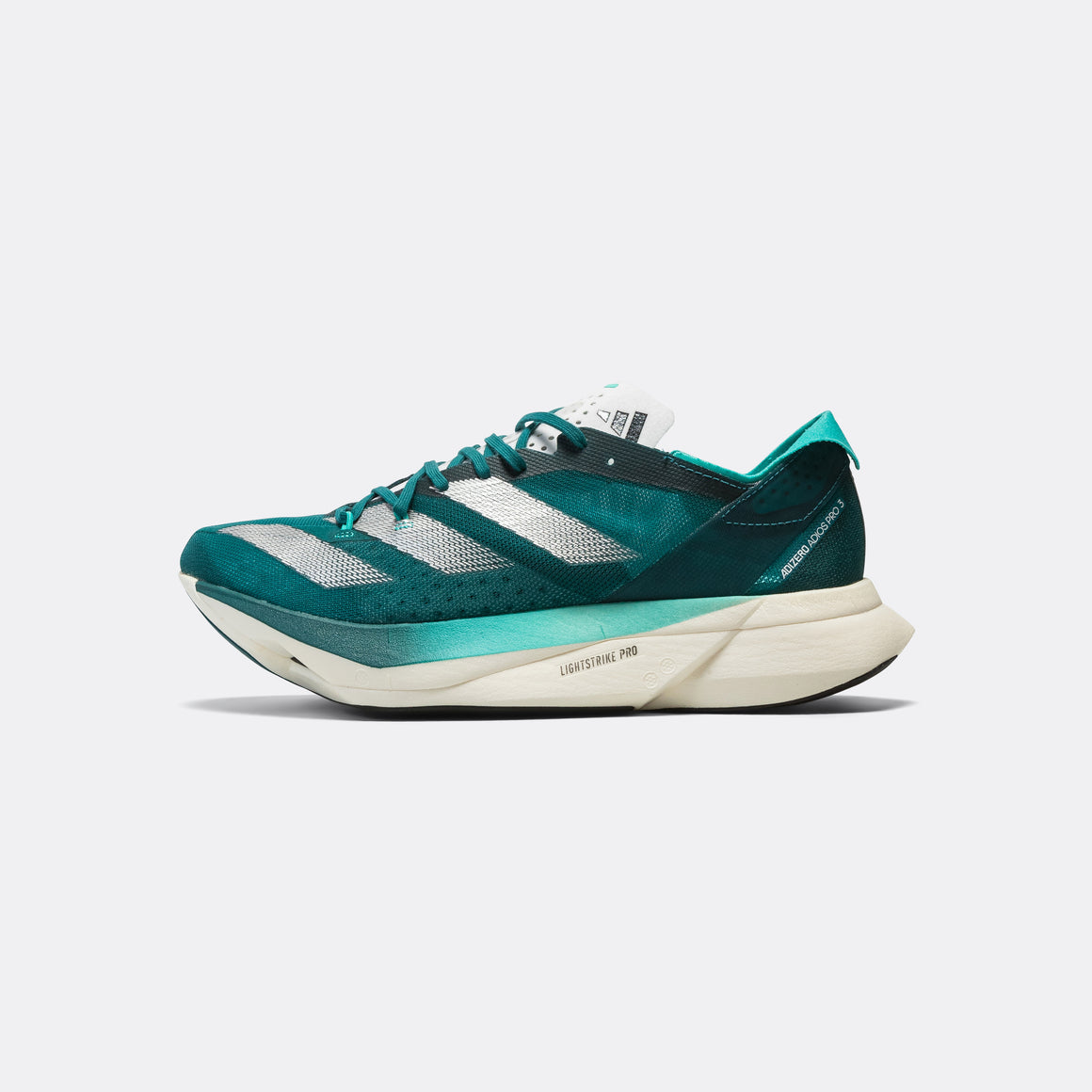 Mens Adizero Adios Pro 3 'New York' - Legtea/Silver Metallic-Minrus
After the smash-hit Adizero Adios Pro 2, adidas follows-up with improvements for a third iteration. The Adizero Adios Pro 2 was responsible for 60% of all World Major Marathon wins in 2021 so the idea of a shoe furthering that record is intimidating.
The Adizero Adios Pro 3 has arrived and is faster than ever! A new and improved ENERGYROD system has been designed as a single structure for a more harmonious stiffness. The rods are embedded into the midsole which consists of Lightstrike Pro foam in two different durometer levels which provides an elite-level of energy return. The design team managed to reduce the upper weight even further, with more support and heel lockdown through inner pillows around the collar. The Continental rubber outsole also remains for the best grip in the racing game.
Specifications
- New York marathon edition
- Textile upper
- ENERGYROD system
- Lightstrike Pro midsole cushioning
- New York™ rubber outsole
- Made w/ up-to 50% recycled material
- SKU: ID8470