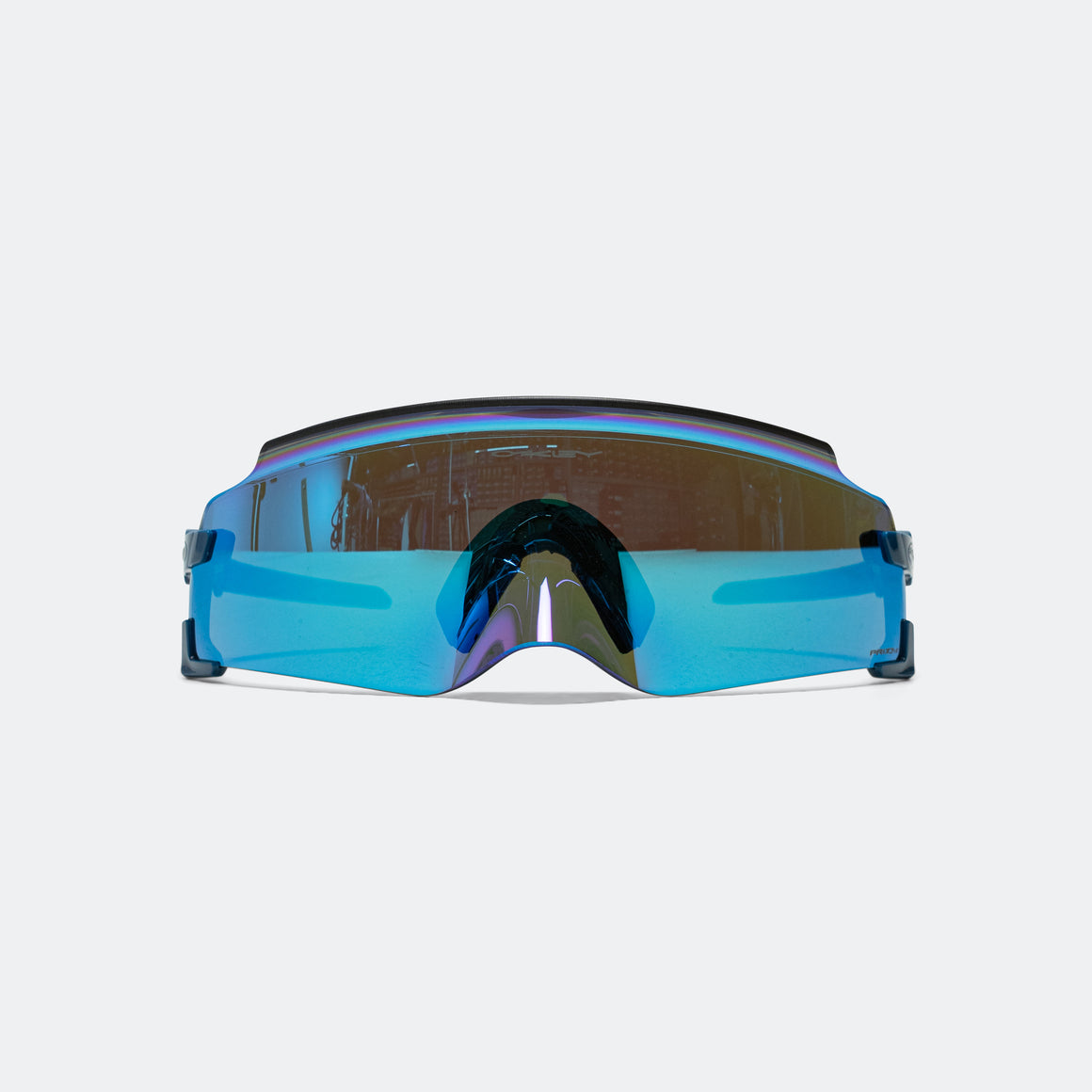 Kato - Polished Poseidon/Prizm Sapphire
Introduced for the 2021 season, the Oakley Kato came as a result of decades of product research and concepts from arguably the world's leading performance eyewear brand. The result is performance and a look that is like no-other.
Based off concepts pioneered by styles like the EVZero and Sub-Zero the Kato's biggest design feature is the full-face cover including the iconic moulded nose. This feature – inspiring the name due to its resemblance to The Green Hornet's henchman of the same name – allows a level of coverage never-before seen. The lens comes with interchangeable Unobtanium® nose pads coupled with arms which feature adjustable rake angles – allowing you to get a comfortable fit.
Specifications
- O Matter™ frame
- Unobtanium® earsocks & nosepad
- 3x included nosepad sizes
- Adjustable arm angle
- Prizm™ Road lens w/ HDO® technology
- 12% light transmission
- Grey base lens colour
- Included dust bag & case
- SKU: OO9455M-1649

Frame width: 132mm
Lens height: 64mm
Arm length: 136mm