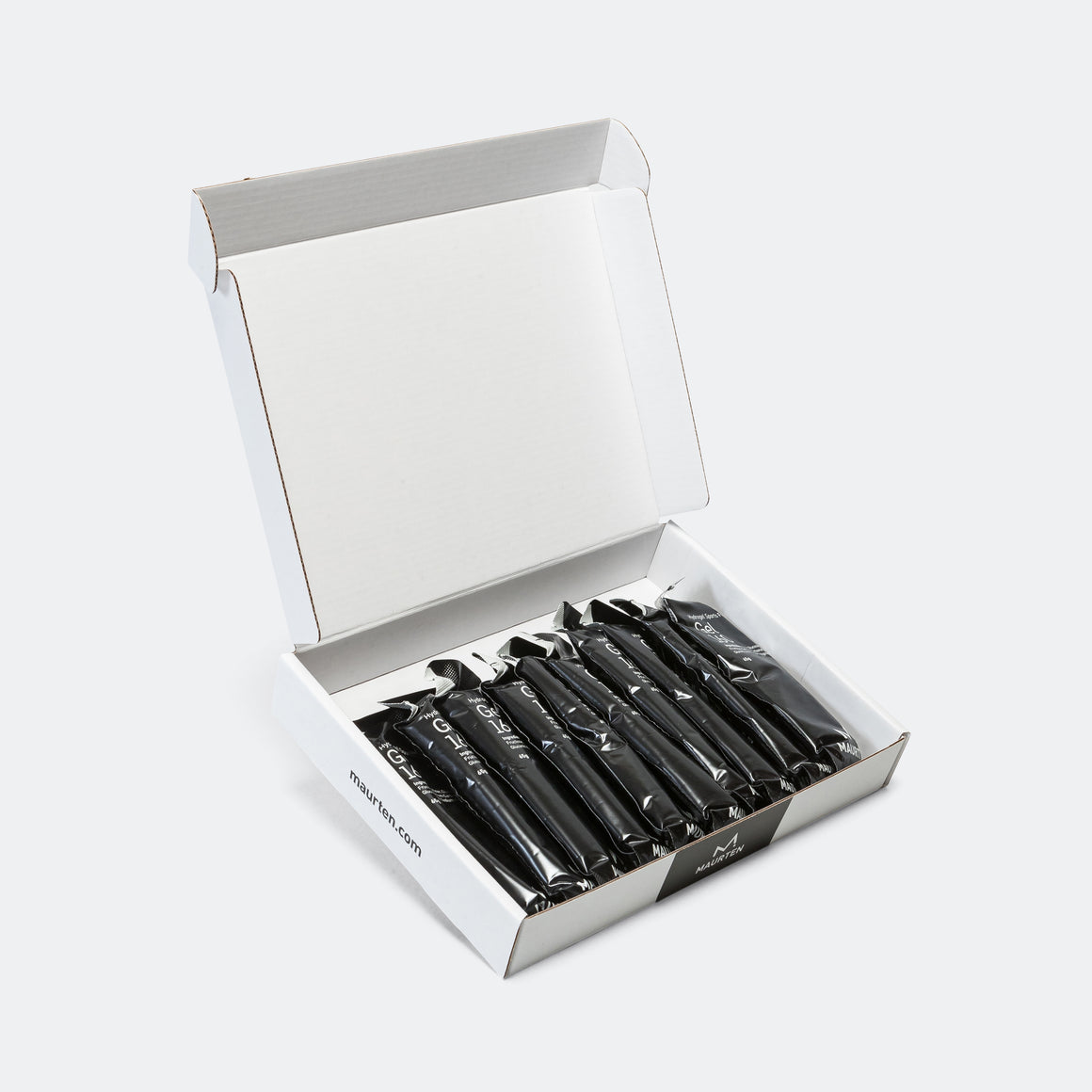 Gel 160 - 10 Pack
This is still the Gel. Still the cleanest. Still the realest. Still no colors. Still no preservatives. Still hydrogel — that's the innovation. Gel 160 uses the technology that is proven to work for athletes — just more. 40 grams of carbohydrates in each 65-gram sachet.
Gel 160 is for athletes who want more energy in each gel. In endurance sport — to maintain performance — it's important to fuel regularly.
See Maurten's Fuel Guide for more information on how to use Maurten nutrition to its full effect.
Specifications
Pack of 10 sachets

Ingredients:
- Water
- Glucose
- Fructose
- Calcium Carbonate
- Gluconic acid
- Sodium Alginate