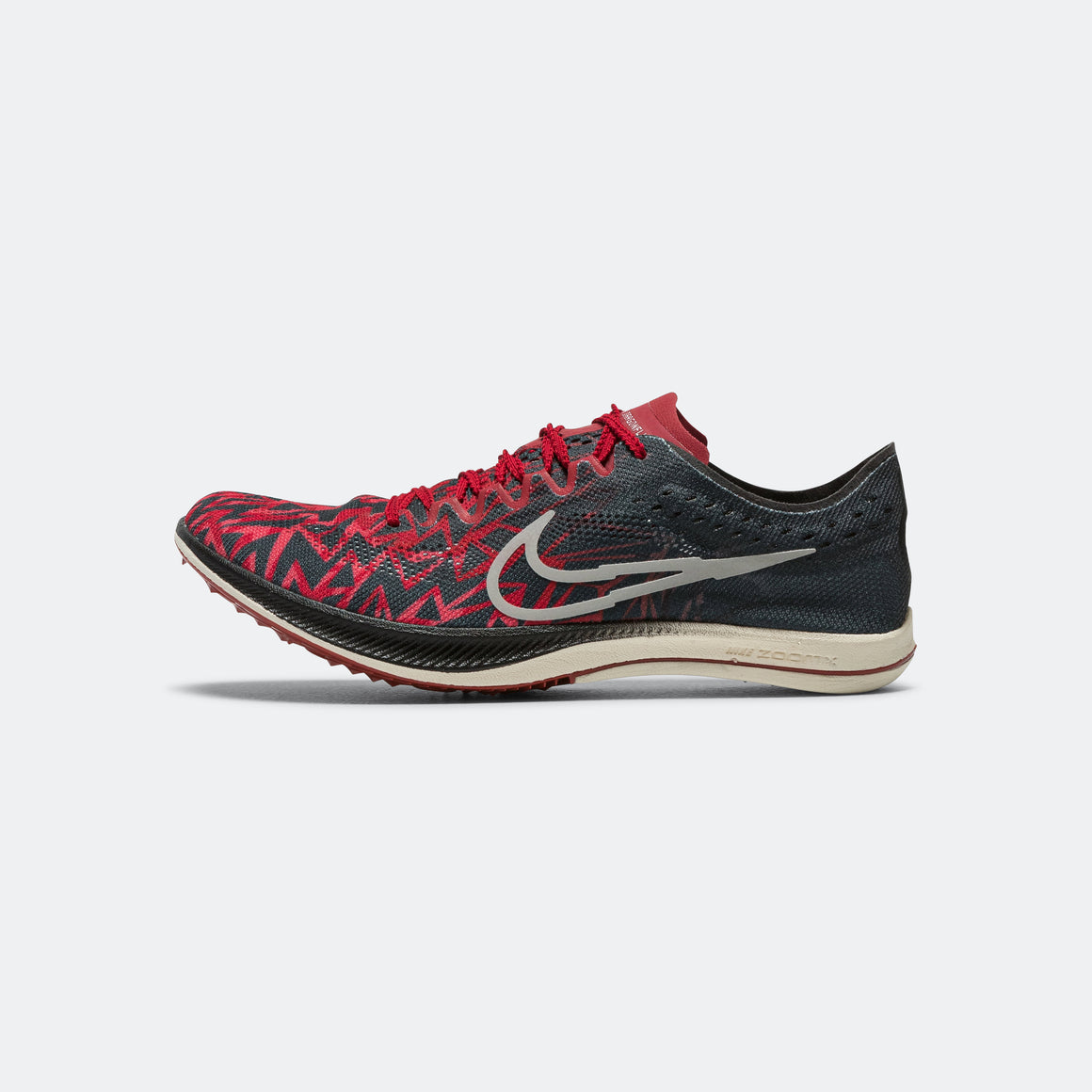 Mens ZoomX Dragonfly - Bowerman Track Club
Nike's ZoomX Dragonfly delivers the speed and performance you need to stand out from the pack. Perfect for races from 1,500 to 10,000 metres, the ZoomX Dragonfly is light and breathable. The lightweight mesh upper is met with a full-length ZoomX midsole that provides optimal energy return and impact protection. Created using data from hundreds of runners, the forefoot plate ensures a smooth transition from to-off to heelstrike.
Taking design inspiration from the Red Sprite phenomenon and celebrating Nike's very own Bowerman Track club, home to some of the worlds best track and field athletes.
– Weight: 4.4oz (Men's size 8/Women's size 10)
– World Athletics approved
– Detachable stainless steel spikes
– Reflective BTC "lightning-struck" swoosh

Specifications
- Engineered mesh upper
- Full-length ZoomX midsole
- Forefoot plate
- 6 removable spikes
- SKU: DN4860-601

Weight: 125g