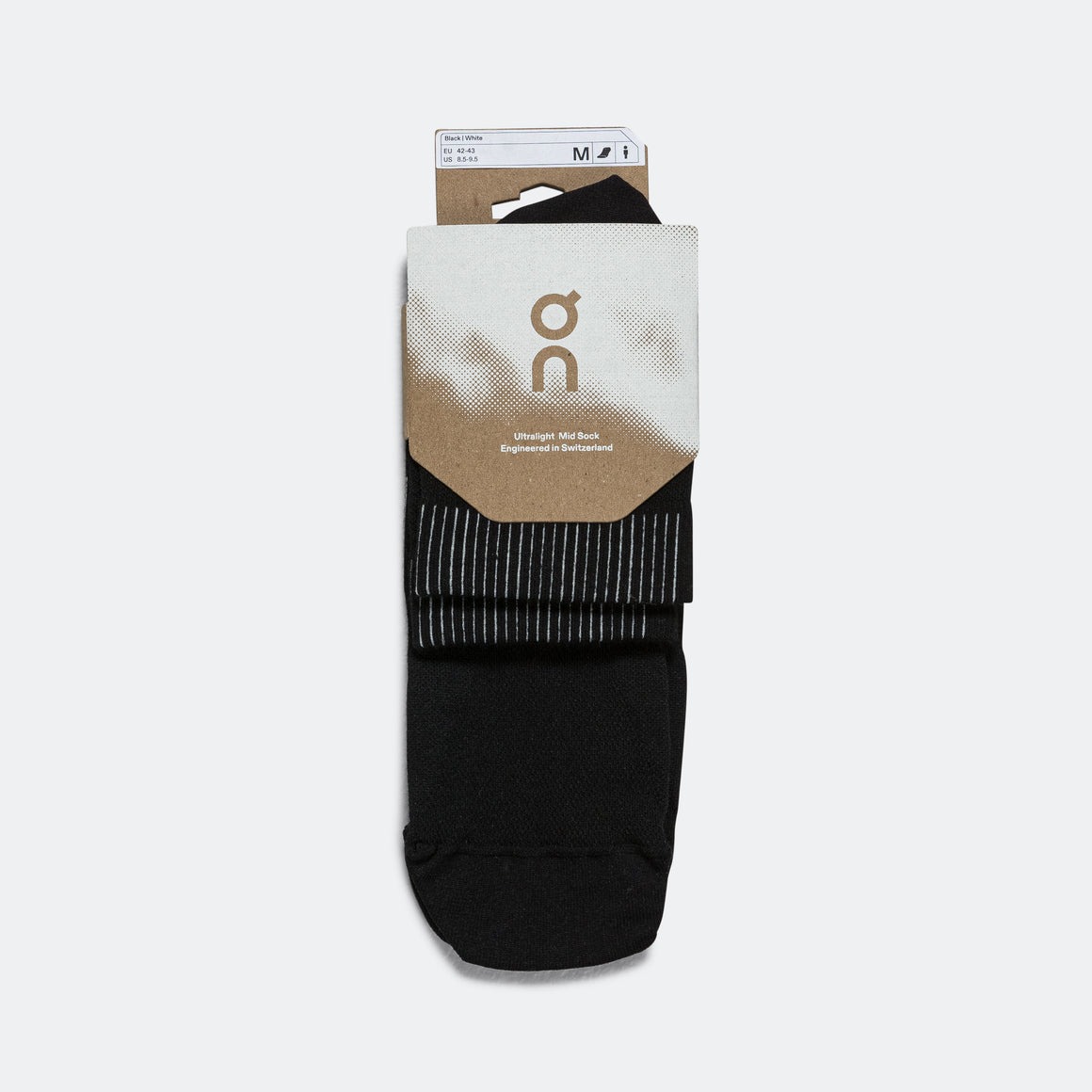 Mens Ultralight Mid Sock - Black/white
Ooh-aah, sock it to me! Keep your feet happy whilst you enjoy the glorious feeling of a fresh pair of socks with these new On Running Ultralight socks. A perfect accompaniment to any pair of On Running sneakers or pair them with your existing shoes for a bit of cross-branding.
Get the performance benefits of ultralight construction, combined with increased padding in the toe/heel along with anti-blister patches. This all combines to make for some socks that are ready to see you across the finish line on race day.