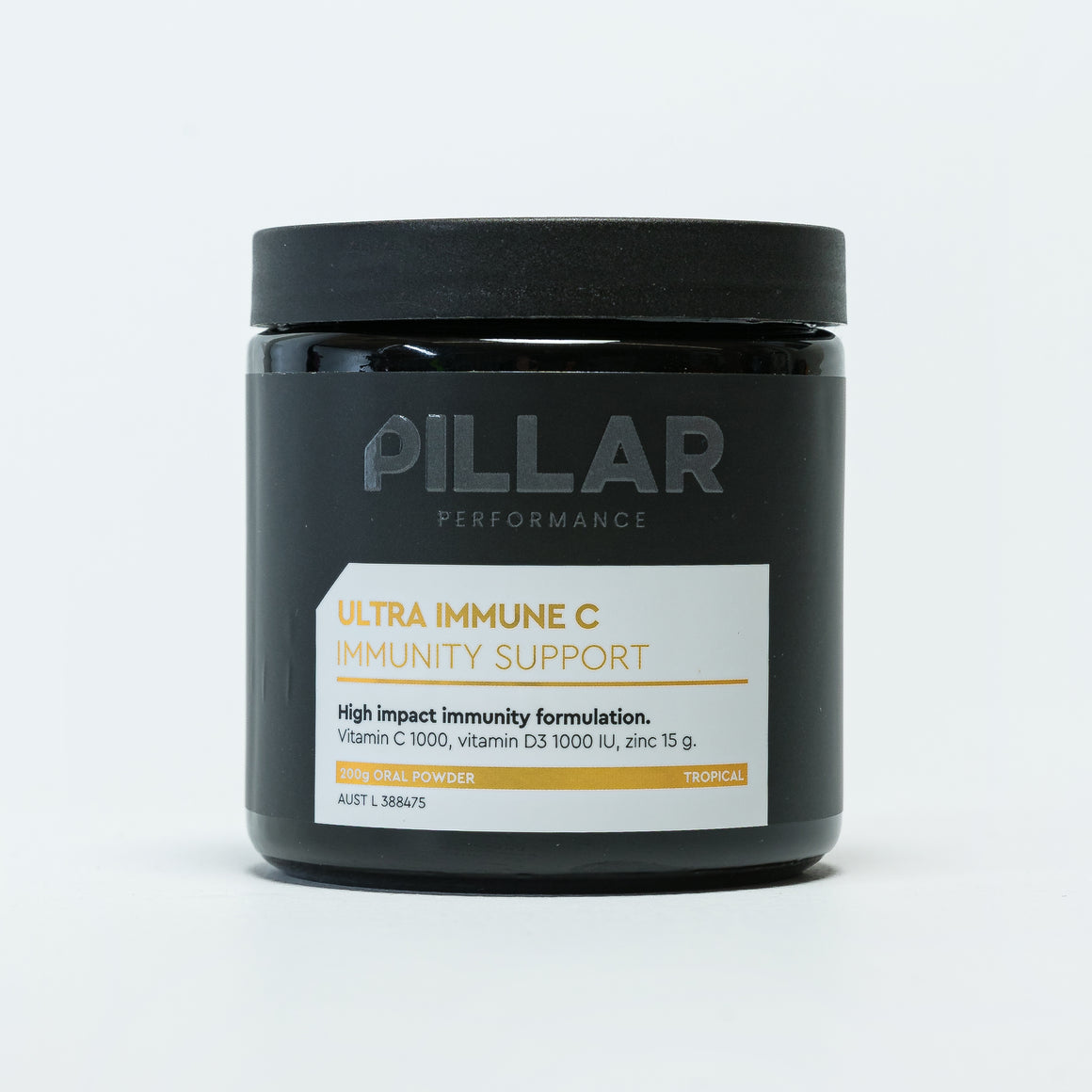 Ultra Immune C Training Advantage
Delivering a high-strength dose of vitamin C, with vitamin D3 and zinc, ULTRA IMMUNE C by Pillar Performance provides direct and immediate support to the immune system to reduce the duration and severity of symptoms associated with the common cold.
ULTRA IMMUNE C helps to address the specific immunity challenges associated with run-down athletes, as well as those struck down with illness during the colder winter months. This powerful combination of immunity-boosting micros is delivered in a light powder with a delicious tropical twist, keeping your immune system firing in even the toughest conditions.
– Pillar Performance Ultra Immune C Training Advantage
– 1000mg of Vitamin C, 1000 IU of Vitamin D3 and 15mg of zinc
– New delicious tropical flavour
– UITA200P