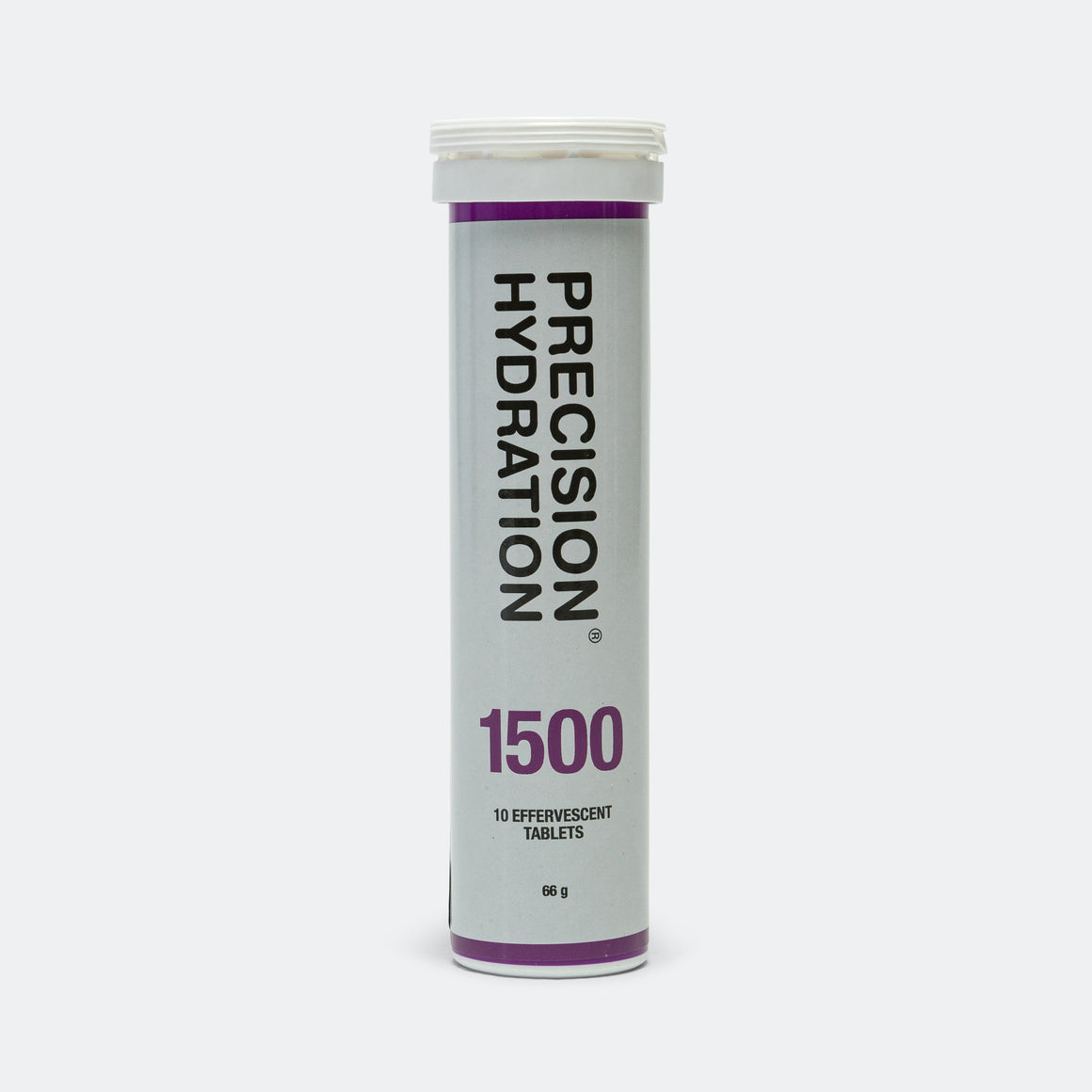 Hydration 1500 Tube - 10 Tablets
Precision Hydration's PH 1500 is their strongest electrolyte drink which is typically used by athletes aiming to start well hydrated and recover faster after intense exercise. Carbohydrate-electrolyte solutions enhance the absorption of water during exercise and are great for heavy/salty sweaters.
– All-natural powdered drink mixes that mix up into a ~3% carbohydrate solution
– Contains 1,500mg of sodium per litre, when mixed as directed
– All-natural ingredients.
– Informed Sport certified
– 10 low-calorie effervescent tablets per tube
– Vegan
– Osmolarity = 178 mmol/kg
– PH = 5.84
Specifications
Electrolyte content (per litre, when mixed as directed)
Sodium: 1,500mg
Potassium: 250mg
Calcium: 48mg
Magnesium: 24mg

Nutritional Info
Energy: 61 kCal/ 255 kJ per 20g serving (305 kCal/ 1276kJ per 100g)
Protein: 0g
Fats: 0g
Carbohydrates: 15g per 20g serving, of which 15g sugars (75g per 100g, of which 75g sugars)
Salt: 1.88g per 20g serving (9.38 per 100g)

Allergies
Does not contain milk or gluten but is produced in a facility that handles milk, wheat (gluten) and soy

*For directions refer to packaging