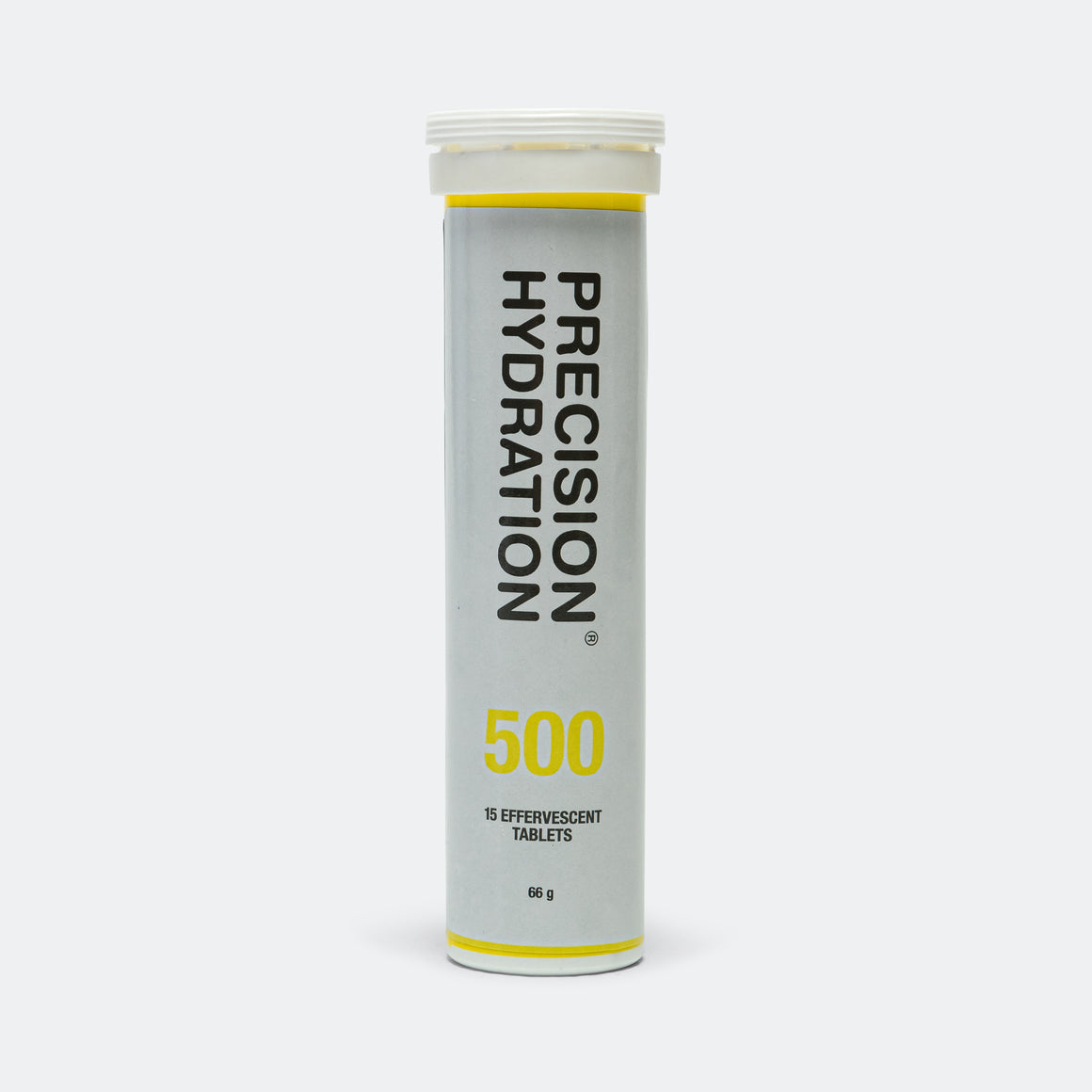 Hydration 500 Tube - 15 Tablets
Precision Hydration's PH 500 is a moderate strength electrolyte drink which is great for athletes with low to moderate sweat and sodium losses. The PH 500 solution is typically used by athletes to stay hydrated under regular sweating conditions.
– All-natural powdered drink mixes that mix up into a ~3% carbohydrate solution
– Contains 500mg of sodium per litre, when mixed as directed
– All-natural ingredients.
– Informed Sport certified
– 15 low-calorie effervescent tablets per tube
– Vegan
– Osmolarity = 147 mmol/kg
– PH = 5.2
Specifications
Electrolyte content (per litre, when mixed as directed)
Sodium: 500mg
Potassium: 250mg
Calcium: 48mg
Magnesium: 24mg

Nutritional Info
Energy: 70 kCal/ 293kJ per 20g serving (350kCal/ 1464kJ per 100g)
Protein: 0g
Fats: 0g
Carbohydrates: 18g per 20g serving, of which 17g sugars (90g per 100g, of which 85g sugars)
Salt: 0.63g per 20g serving (3.13 per 100g)

Allergies
Does not contain milk or gluten but is produced in a facility that handles milk, wheat (gluten) and soy

*For directions refer to packaging