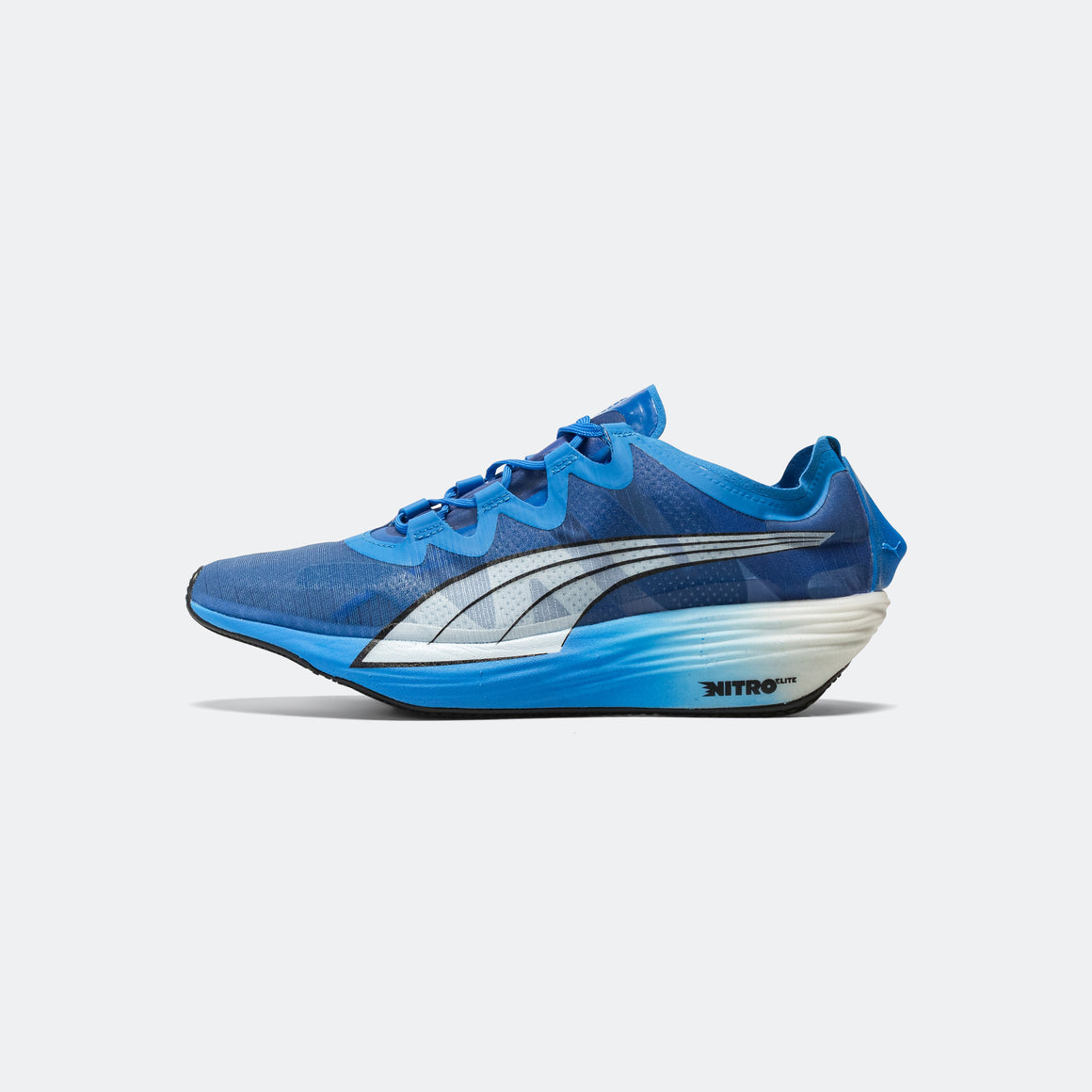 Mens Fast-FWD Nitro Elite - Fire Orchid
Billed as a track spike for the road, the Fast-FWD Nitro Elite is one of the more extreme interpretations of Puma's approach to an ultra fast shorter-distance road running shoe. Best suited to 5k and 10k races, the Fast-FWD uses all of Puma's best technology in a lightweight racer.
Nitro Elite foam is paired with a carbon PWRPLATE to give maximum bounce, preventing any wasted energy. Undercuts on the forefoot and heel give extreme angles which helps to improve form and propel you forward on race day. All of this energy is transmitted to the tarmac through PUMAGRIP rubber, which provides enough grip for your most powerful toe-off.
Specifications
- Lightweight mono mesh upper
- PWRTAPE reinforcement
- TPU heel fin
- Undercut heel & forefoot
- NITRO Elite foam
- Carbon PWRPLATE
- PUMAGRIP-LT rubber outsole
- SKU: 37659205

Drop: 9mm
Heel stack: 35.5
Forefoot stack: 26.5
Weight: 189g