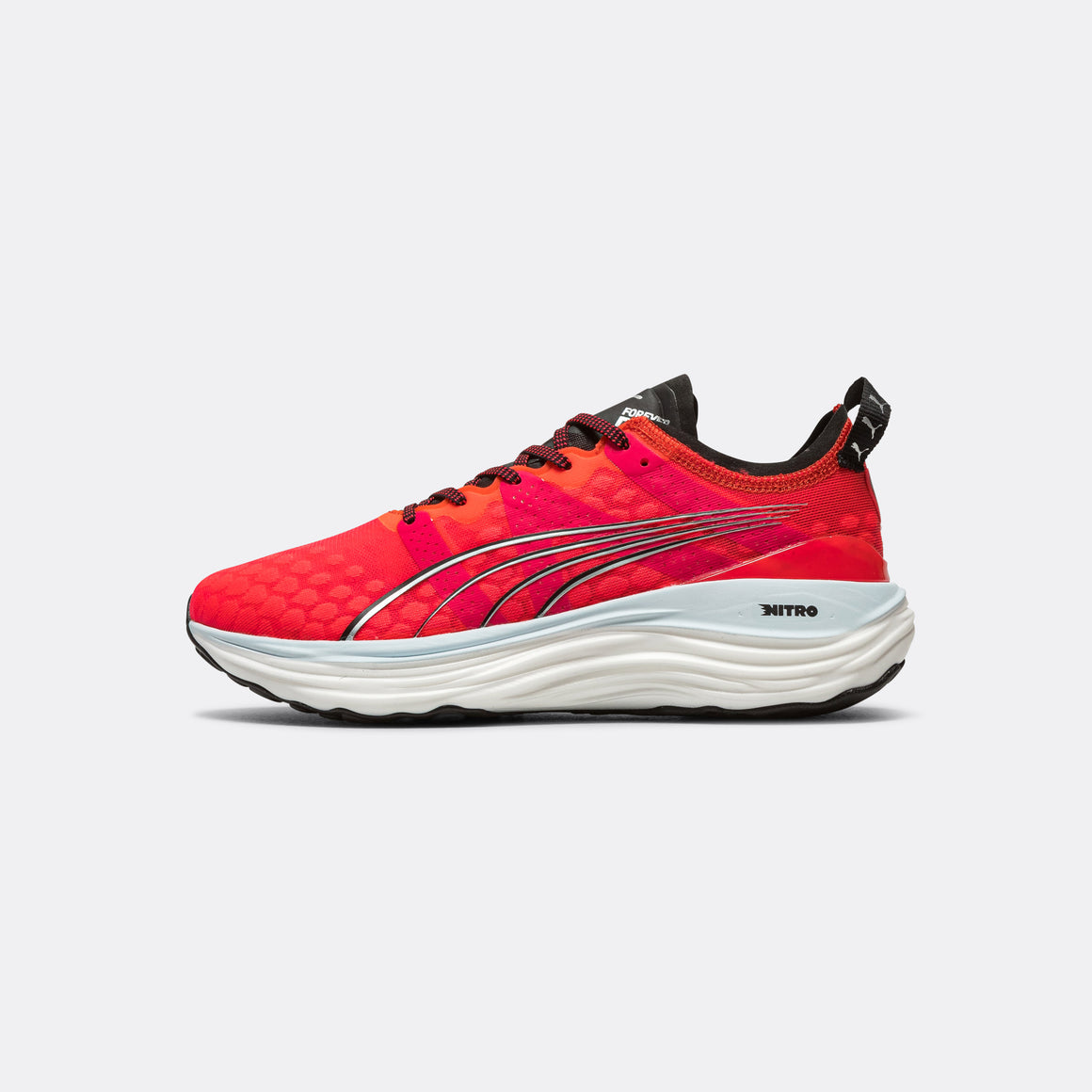 Womens ForeverRUN Nitro - Fire Orchid
The ForeverRUN NITRO™ harnesses the power of NITROFOAM™ technology, with a dual-density midsolefor improved support and cushioning. An asymmetrical heel counter keeps your foot locked into position, while the outsole's broader medial rubber segment provides stabilisation for late-stage pronation.
Balancing protection and comfort, the ForeverRUN NITRO™ is perfect for anyone who needs a supportive shoe but wants to take advantage of max cushioning and lightweight foams like Puma's NITROFOAM™.
Specifications
- Engineered mesh upper
- PWRTAPE reinforcement
- Dual-density NITROFOAM™ midsole
- Asymmetrical RUNGUIDE heel counter
- PUMAGRIP rubber outsole
- SKU: 37775809

Stack: 40mm
Drop: 10mm
Weight: 269g