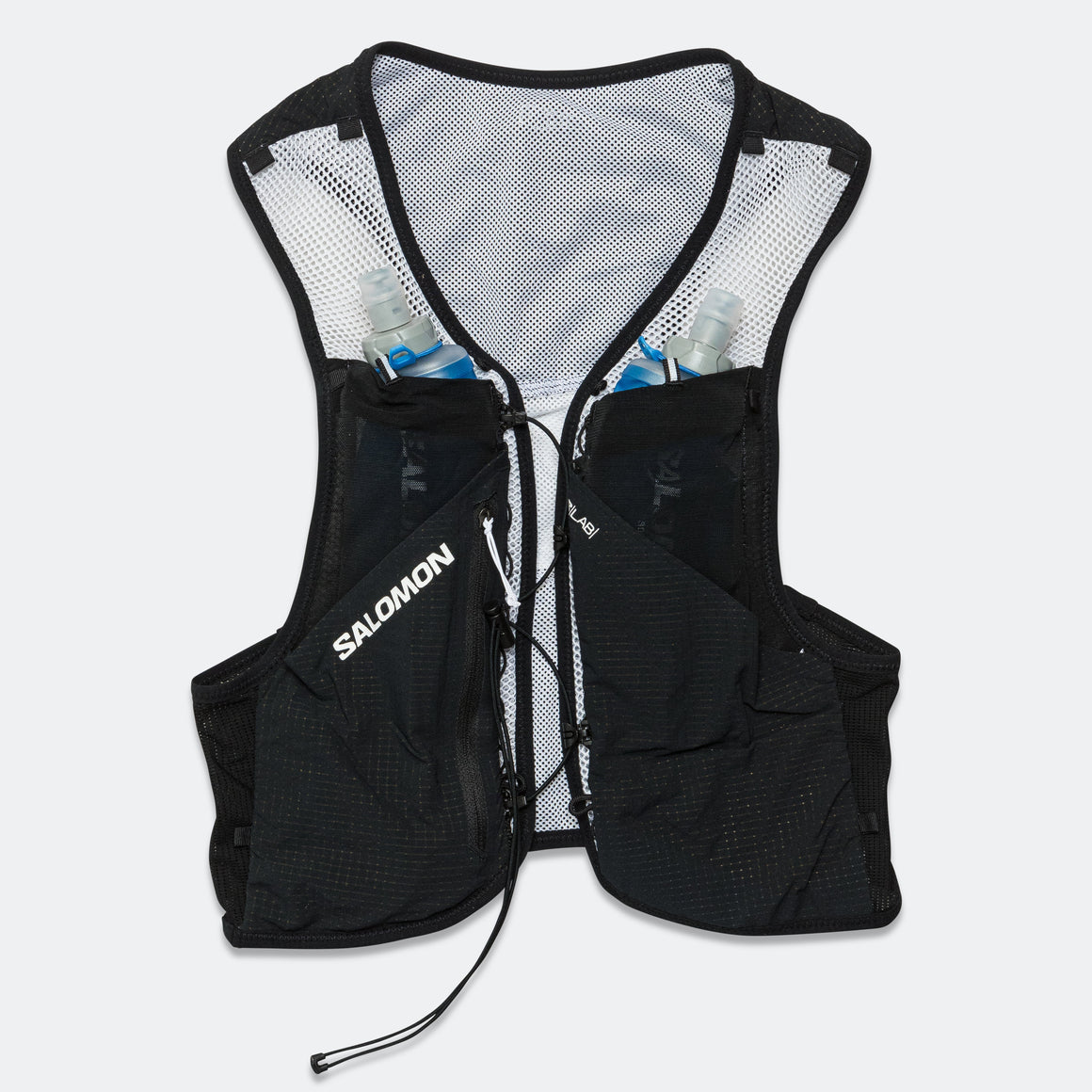 S/LAB Pulsar 3 Set Vest - Black/White
When every second counts, comfort and convenience make all the difference. Over ultra distances, quick and easy access to your essentials can make incremental gains that add up to a sizeable advantage. The Salomon S/LAB Pulsar 3 Vest has been evolved to the version you see here. Part of a set, this ultralight vest puts a total of 10 pockets within arms-length, giving you access to everything you need for a long day on the road or trail.
As part of this special edition set, included are two 250ml SPEED flask hydration bottles, which the vest is designed to carry.
Specifications
- Poly/Elastane [PCF-Free]
- SensiFit™ technology
- 1 × stretch back compartment
- 2 × front zip pockets
- 2 × side zip pockets
- 2 × front flask pockets
- Whistle
- INCLUDED: 2 × 250ml SPEED flasks
- SKU: LC2091700