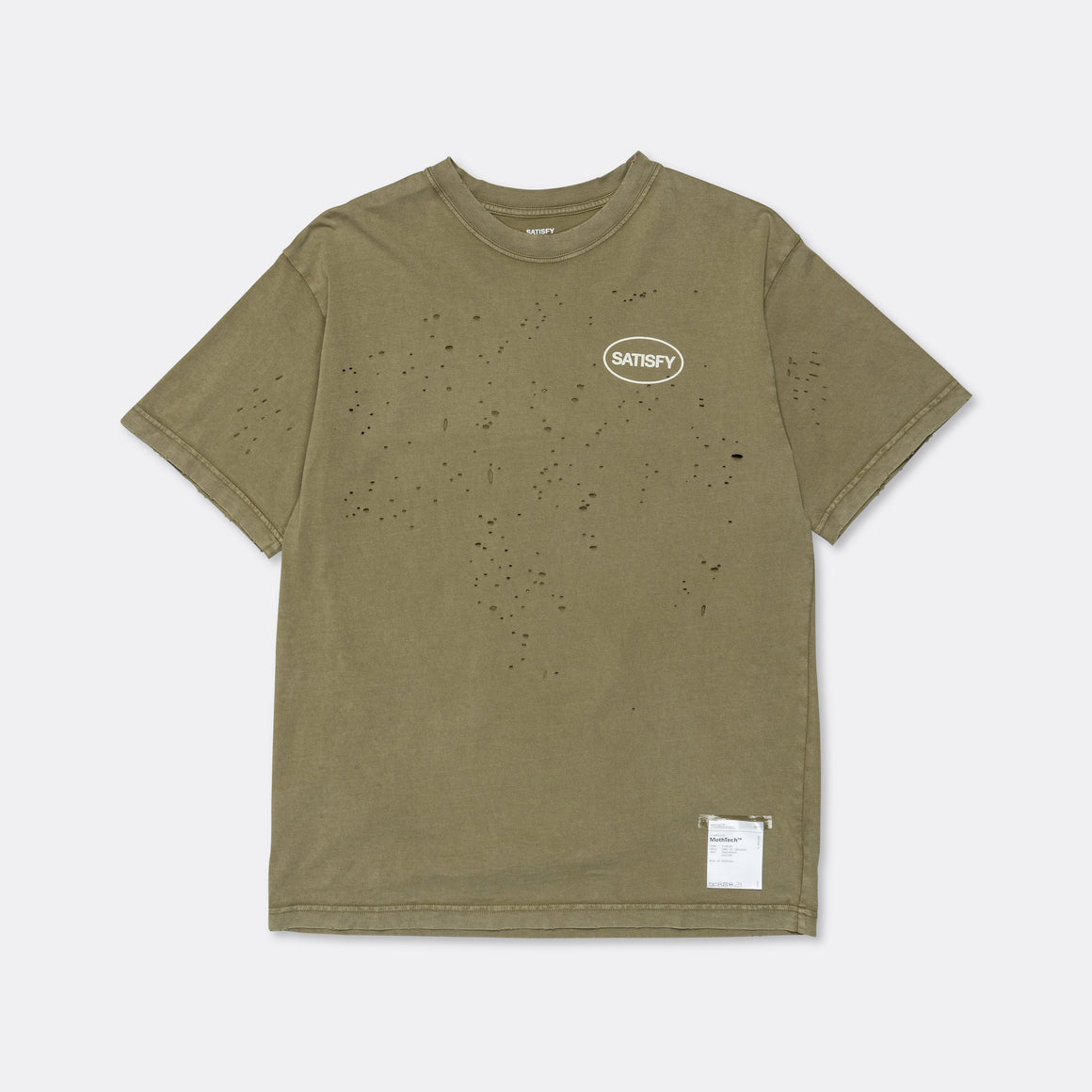 Mens MothTech™ T-Shirt - Aged Aloe
The MothTech™ series of tops is likely the first thing many people think of when the name Satisfy is mentioned in the clubhouse – that or their iconic caps. This technology created plenty of attention for the French running start-up, bringing eyes to the brand which may have not known about it before.
Now the MothTech™ range remains one of the best selling lines in the brand's catalogue. It comes as no surprise, given how effective the body-mapped ventilation works and just how cool it looks on the road.

MothTech™ - One of the most recognisable Satisfy innovations, MothTech™ uses body mapping to identify the areas where heat build-up is most likely to occur. Using this data, Satisfy laser cuts ventilation into the cotton jersey in a unique matter which makes the shirt look like it's been attacked by moths. Functionally it operates like any other high-tech fabric top, only it looks cooler.
Specifications
- 100% cotton
- Laser-cut "moth" holes
- Hidden internal pocket
- Reflective branding
- SKU: 5092-AA-OV