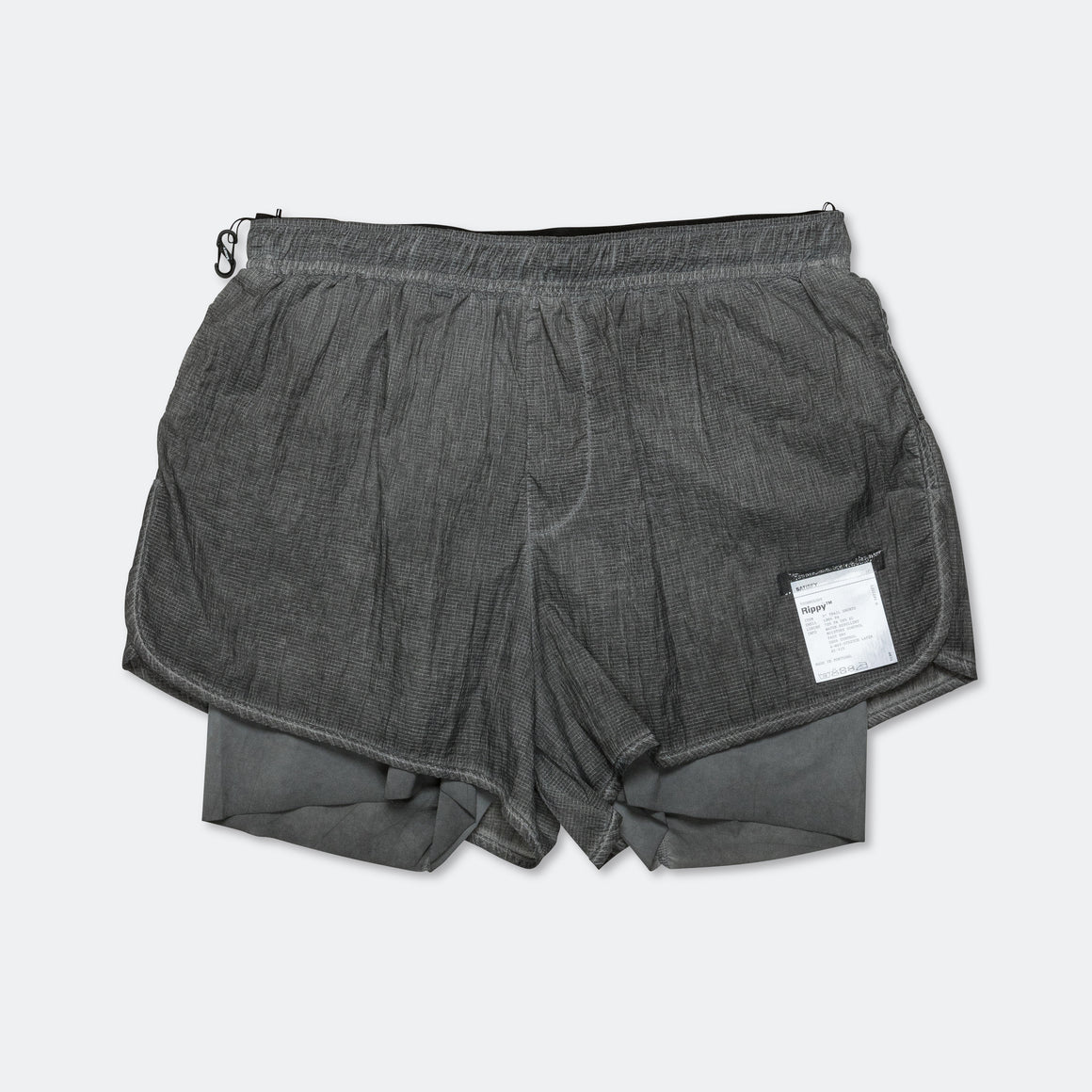 Mens Rippy™ 3 Trail Shorts - Black
Experience the technology of silence with the Satisfy Rippy 3-inch Trail Shorts. Every day shorts with a 6 pocket system so you can carry everything you need for long runs. The Justice™ lining keeps your thighs sweat-free so the exterior short doesn't chafe while the phosphorescent back panels ensure you're visible on early or late runs. These shorts are the perfect balance between lightweight and functional.
Rippy™ - Made in Italy by a manufacturer founded in 1893, who has been producing luxury and technical fabrics since 1955. Commonly used in parachutes and military gear, rip-stop is a structured fabric interwoven with thicker threads, which gives it a grid pattern and makes it resistant to tearing and ripping. Rippy ™ has the feel of silk whilst being= extremely lightweight, durable and resilient.
Specifications
- 100% polyamide rip-stop [Italy]
- Water repellent
- 100% Polyamide
- Justice™ brief [France]
- 72% polyamide, 28% elastane
- Sweatproof phone pocket [fits iPhone 13 Max]
- Expandable pockets fit up-to 6 gels
- Double waistband w/ drawcord
- Internal mini-carabiner
- Reflective branding
- SKU: 5100-AB